Mila Kunis' wedding ring is from Etsy and you'll never guess how much she spent.
If you were a multi- millionaire celebrity would you be happy with your ring choice or would you go bigger and bolder with a price tag to match? Mila Kunis reveals that despite being an A list star her and hubby Ashton Kutcher are extremely down to earth.
While appearing on US chat show Conan, Mila Kunis has revealed that she and husband Ashton Kutcher spent just $190.00 on their weddings bands. She also let slip that instead of purchasing them from a high end jeweller, the newlyweds shopped around and got the best deal on Esty.
Conan O' Brien initiated the conversation by complimenting Mila's subtle ring saying,
It's not like incredibly flashy, which I think is cool.
Mila then divulged how the couple purchased the rings, explaining that she wanted something very simple and easy to wear for everyday use.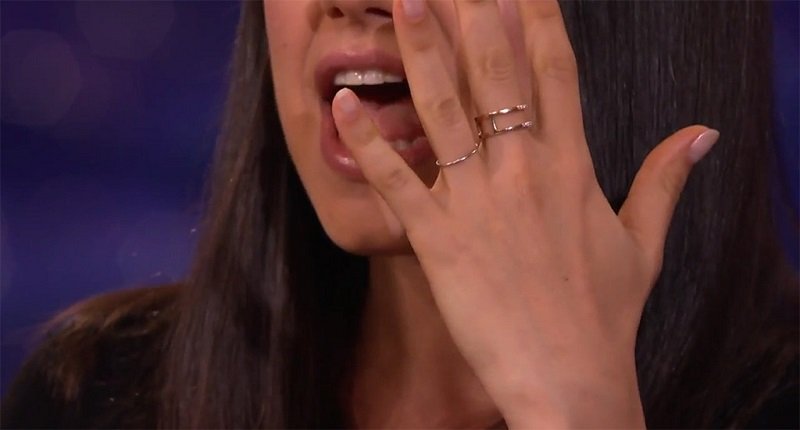 Speaking about her engagement ring the Bad Mom's star said,
My engagement ring is beautiful, but I don't ever wear it.
The couple who met while starring on 'That '70s Show' together went their separate ways but got engaged in 2014 when Ashton proposed to Mila with a stunning diamond solitaire.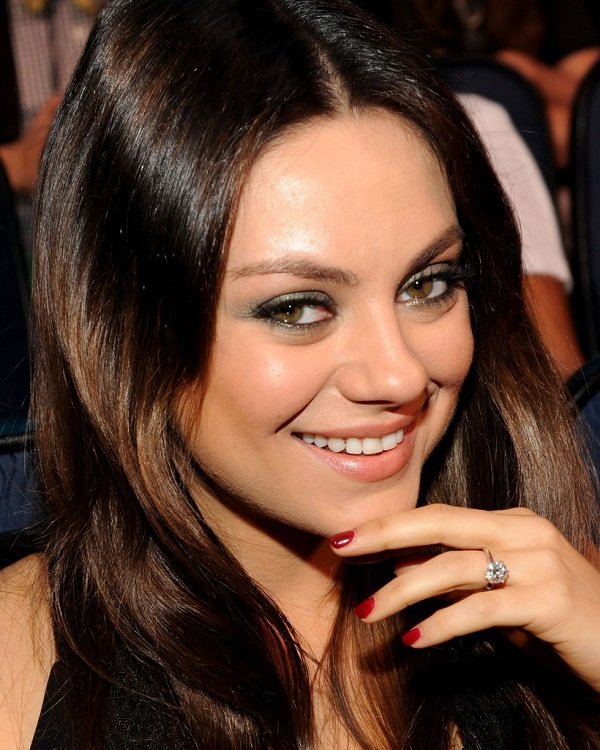 In contrast to her engagement ring, the mum-of-one explained how she wanted to go down a different route for her wedding band. Mila described shopping around for a very thin platinum band and being aghast at what other retailers were charging for such a simple design.
After browsing Etsy, Mila came across the simple bands and snapped them up right away. Her timeless ring cost just $90 with Ashon's coming in slightly more expensive at $100.
Conan concluded the interview by complimenting Mila's attitude by saying,
I've been talking to you for years and I've always loved the fact that you're frugal.
To which Mila responds,
That's a nice way of saying cheap.
Ashton and Mila have recently announced in June that they're expecting their second child and Mila will certainly be able to change nappies with her elegant but super stylish ring!
Featured Image Credit- Hello Magazine