Would You Give A Bride's Speech?
Influenced by Meaghan Markle, would you break with tradition and stand up in front of your guest to give a bride's speech?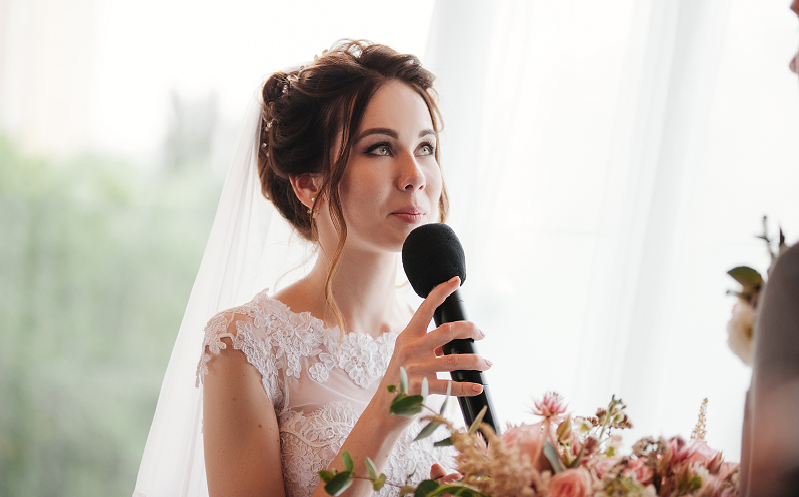 Meaghan Markle continues to carve her own path as a royal bride-to-be, and it is now reported that the former actress is to take to the microphone and make her own wedding speech when she marries Prince Harry in front of 800 guests at Windsor Castle in May.
Former Suits actress Meaghan Markle is believed to be getting ready to make a speech at her wedding to Prince Harry this summer. This is another break from tradition by the American bride-to-be and we ask two Wedding Journal brides what they did…

Mags Morgan
"During the speeches, the mic often gets passed straight over the bride's head which just doesn't sit right with me. I think it is a little old fashioned for the bride not to say anything so I took the opportunity to make a speech as I was aware I probably wouldn't get around absolutely everyone to thank them for coming. I gave a brief rundown of our relationship and made sure our guests knew how much their presence meant to us. I had written down a few words to remind me to thank different people but I didn't have my glasses at the top table so couldn't see what I had written! I went off the cuff which worked out well, as I was able to give genuine and heartfelt thanks to everyone. No one was surprised I made a speech and even my maid of honour made one too. We have been friends for a very long time, through thick and thin, so it only felt right for her to say a few words to acknowledge that. I'm so glad I made a speech and I would recommend it to any bride currently sitting on the fence. It was a bit nerve-wracking but you have so many butterflies during the day that another few really didn't make a difference!"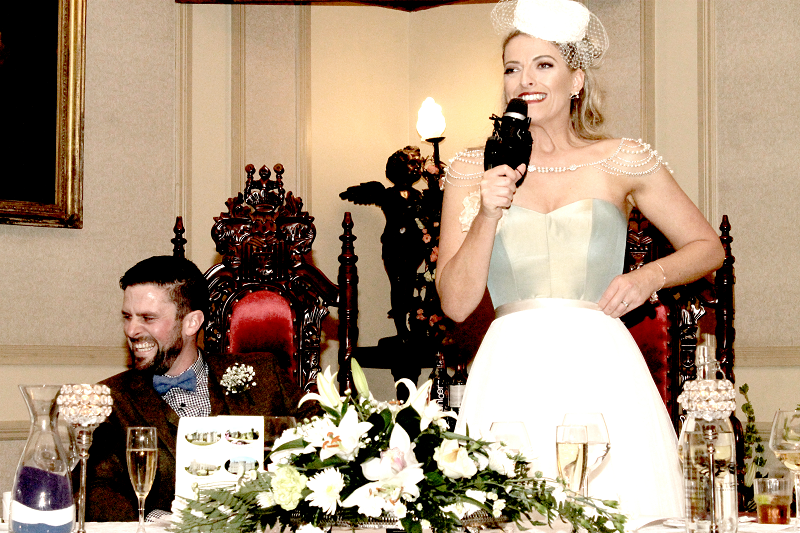 Catherine Ferrity
"I did consider a speech, and actually many people thought I would. I heard after the wedding that there were even bets on some of the tables to whether or not I would do one! The truth is, that planning a wedding is a lot of hard work, and rightly or wrongly, most of it does fall to the bride. Add that to the fact that I had been working pretty much nonstop up until the big day and by the time the wedding rolled around I was exhausted. All I wanted to do was relax and not have to think about another thing! I understand why other brides make a speech, and my reasoning had nothing to do with it not being traditional. Listening to my dad, Nick and our best man make their speeches was so relaxing, and if I'm honest, I don't think I could have competed with how amazing their speeches were. As part of his speech, my husband performed a song that he had written shortly after we met and I wouldn't have enjoyed the moment quite as much had I been worrying about standing up next!"