Don't Tell The Bride isn't for the faint-hearted but viewers were outraged on Wednesday night after what has been dubbed the worst episode yet.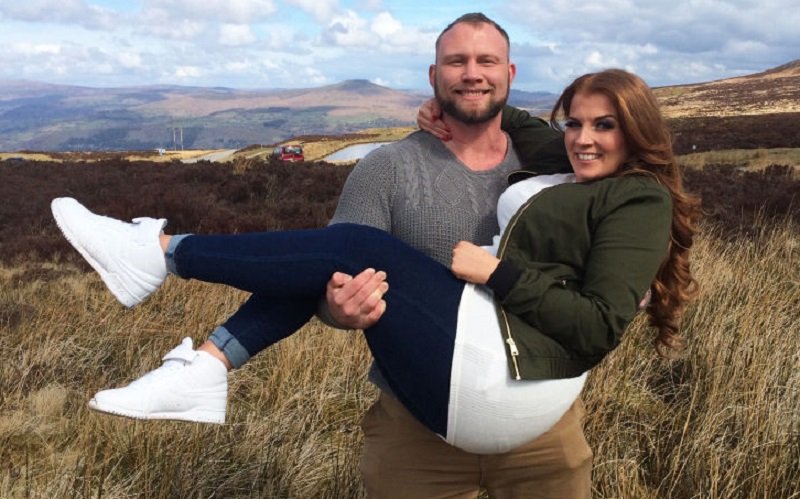 The much anticipated Don't Tell The Bride series debuted its first episode on Sky after eight years of being broadcast on BBC and viewers were in for a treat.
Pregnant bride Bianca entrusted her fiancé Adam to plan her dream wedding after romantic proposal in Thailand in which he laid out thousands of rose petals and candles spelling out marry me. What could go wrong?
Well pretty much everything. Viewers were shocked as Adam immediately dropped over one third of the budget to have the ceremony aboard a plane circling Bristol Airport. On arrival at the airport the bridal party were teaming with excitement thinking they were privy to an exotic elopement. Instead they witnessed Bianca walk herself down the aisle of the plane to be pronounced husband and wife without saying any vows.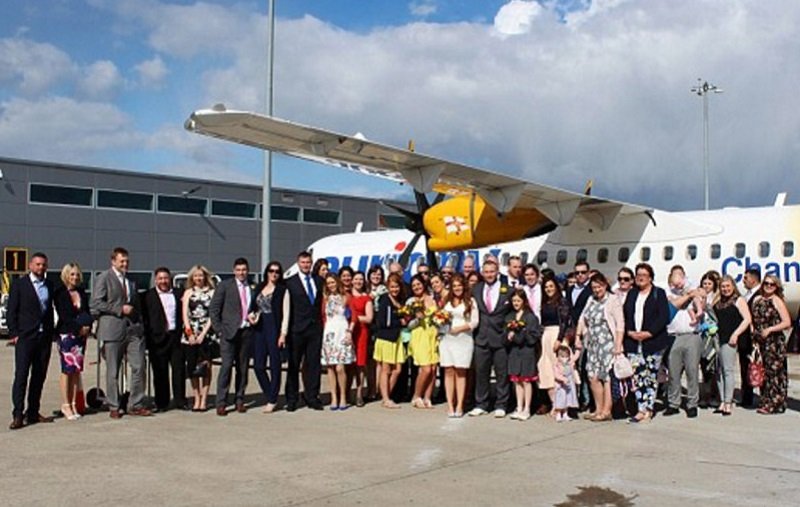 In footage before the big day beautiful bride Bianca glowed as she tried on couture wedding dresses only for Adam to spend a mere £140 on the cheapest dress he could find online. At eight months pregnant Bianca revealed she wasn't feeling her most confident and the dress did nothing to help this.
One disgruntled Don't Tell The Bride viewer @3beksbabe took to twitter to air her views saying,
The whole dress situation would be a deal breaker, I would throw my engagement ring down a drain.
And the less said about the see-through fluorescent yellow and hot pink bridesmaid's dresses the better.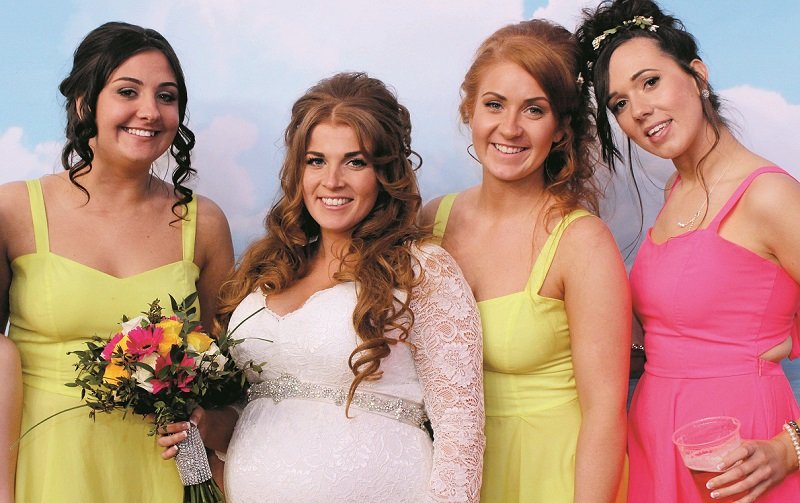 In an attempt to recreate a full moon party in Thailand, Adam's next plan was to hire an abandoned warehouse to fill with £400 worth of sand and enough neon plastic buckets to put Benidorm to shame. Fortunately the space was declared unfit by health and safety and instead of giving the idea up as a bad job, he went straight out to find another dark and gloomy space just with fewer holes in the ceiling.
It is often at this point in the Don't Tell The Bride episode that the bride takes pity on the groom for his effort no matter how short he may have measured up to their expectations but on seeing the reception venue Bianca gasped, 'Babe it's awful, it's proper s***. The suit's tacky, the dress is tacky, the flowers are tacky. At least you kept a link and it all ties in. I don't hate it it's just like shocking.'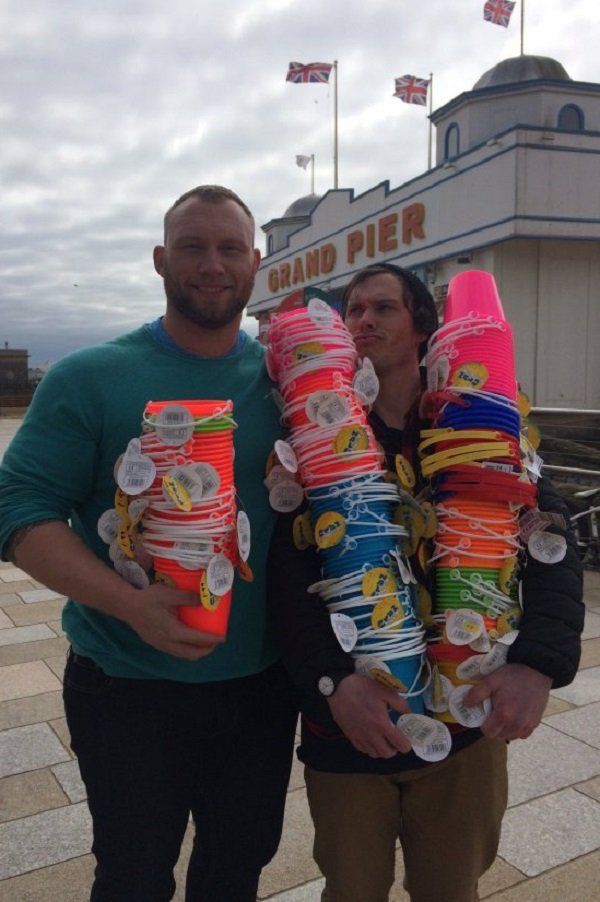 Despite scathing reviews from viewers, Bianca revealed to the Bristol Post that it's not all bad,
We actually had a really good day and so did everybody that was there.
The Bristol born couple who have since married in a legal wedding ceremony are taking time out to enjoy their new arrival.

If you're getting married and are looking for a gorgeous dress design, take a look at our brand-new directory. We only recommend the highest quality Wedding dress & Bridal Shops in Co. Donegal .