Have the tissues to hand, an American woman marries transport donor who gave her the liver that saved her life.
Meeting her husband saved Heather Krueger's life in what is one of the sweetest love stories we've ever heard.
At 27 Heather Krueger was diagnosed with stage four liver cancer in March 2014 and was told that her chances of survival would depend on whether she could receive a transplant in time. Speaking to ABC News Heather said,
I was told I had less than a 50 percent chance of living more than two months. It was traumatic.
One day Chris Dempsey who works for the Village of Frankfurt Illinois overheard a co-worker discussing Heather's situation and offered to get tested to see if he could be a match.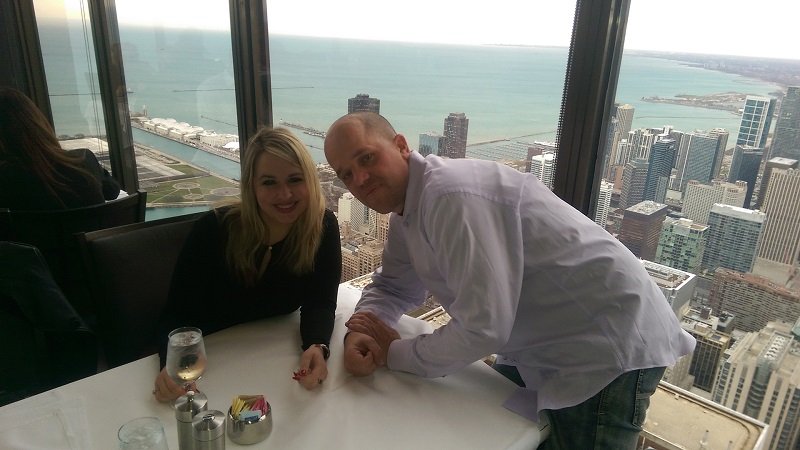 Speaking to Steve Hartman, Chris explained what compelled him to be so willing to help a stranger out,
I spent four years in the Marine Corps and I learned there never to run away from anything.
He also revealed that he put himself in Heather's position and knew he would want someone to do the same for him.
Chris got tested and was a match, so the couple decided to meet for lunch to discuss the details of the procedure. What Heather and Chris weren't expecting was to fall in love. They became closer in the run up to the operation but made their relationship official after they both recovered.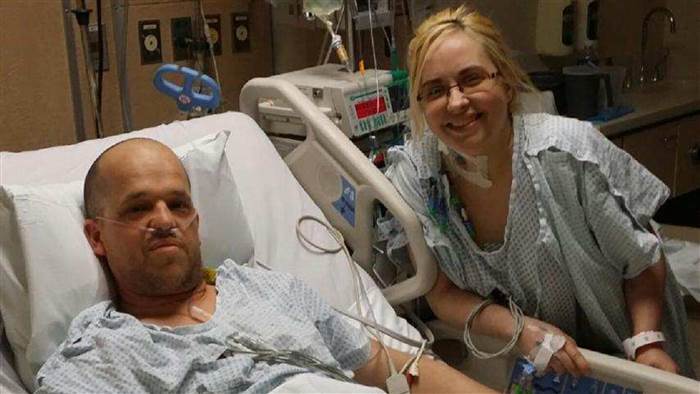 Everything seemed too good to be true for Heather so she tried not to get her hopes up.
Getting through this, sticking through me with this and then right after we get out (of hospital) wanting to make it official – right there is just special.
Heather had nothing to worry about because a year and a half after giving Heather his liver, Chris popped the question and the two tied the knot in an emotional ceremony in Chicago in October 2016.
Reading her handwritten vows Heather gushed,
You're the most incredible man I have ever known. You believe in me and you make me feel amazing every single day. Because of you I laugh smile and I dare to dream again.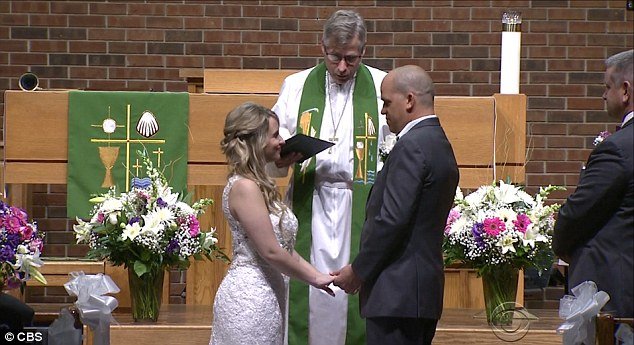 But what does Chris have to say?
No regrets, I would do it again in a heartbeat if I could.