CLOSED – Win Semi-Permanent Eyebrows worth £400 from Le Studio Bronze!
Le Studio Bronze are offering one lucky Wedding Journal reader the chance to win a set of semi-permanent eyebrows worth…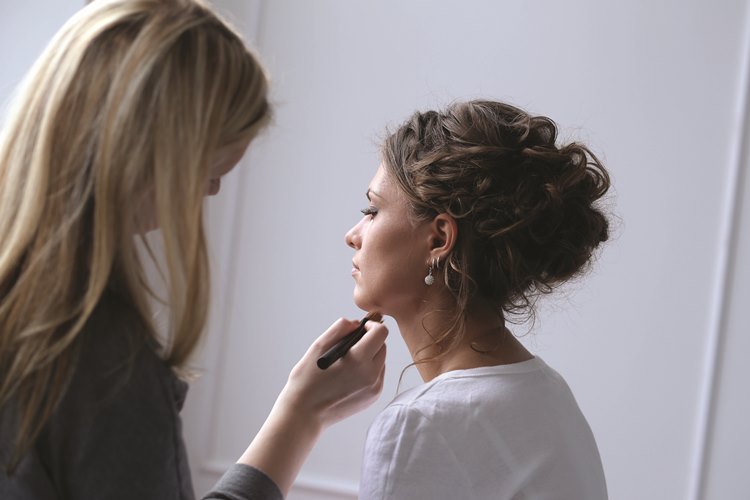 Le Studio Bronze are offering one lucky Wedding Journal reader the chance to win a set of semi-permanent eyebrows worth a whooping £400!
This exclusive prize is your chance to try this must-have beauty treatment and experience the phenomenon that so many people now can't live without. For brides, no one wants to worry that their make-up artists won't deliver the perfect look on their big day! Choosing to go for a semi-permanent treatment eliminates all feelings of doubt, worry and stress to leave you looking and feeling fabulous as you walk down the aisle.
Wedding Journal chatted with  Le Studio Bronze's bespoke make-up artist Lucy Willis at their Belfast location to find out exactly  why you should try semi-permanent make-up…
It takes away any niggling worries that you may not look flawless on your wedding day.
There are endless things to worry about on your wedding day and looking your best should not be one of them. Guarantee even lip-liner, smudge-proof eyeliner and an immaculate eyebrow arch by having them naturally enhanced well in advance. Each service requires two full-treatments to guarantee perfection and these are included in all prices.
It lasts long after the big day, meaning you can take your perfect makeup look on honeymoon too.
Whether it's lazing by the pool at a tropical resort or snuggling up in a ski resort, you want to look amazing on your honeymoon and there's no better way of ensuring that than with immaculate makeup guaranteed not to budge an inch- regardless of the temperature!
It's a simple way to enhance your best features.
Treatments such as lash enhancements provide a subtle, defined line to make your eyes look bigger and more noticeable. Meanwhile lips benefit from a fresh plump when natural pigments are added to enhance skin tones. Consider what features are your very best and how you can make the most of them on your wedding day.
It's time effective.
One of the many benefits of semi-permanent makeup is that it drastically cuts down on your application time. No longer are you tied to a mirror every day applying layers of complicated and precise makeup. From the moment you wake to the minute your eyes close, everything stays perfectly in place.
You can add definition and shape to your face easily, in the form of eyebrows, your cheeks or your lips.
Tired of sparse, over-plucked eyebrows? Semi-permanent treatments mean they are filled in and spotless, and the same goes for eyes lacking depth or lips which appear slightly too thin. If you'd like to add a beauty spot, Lucy and the Le Bronze Studio team offer this service as well to create the perfect look for your big day.
It's sweat-proof, and tears-proof too!
Any bride would be lucky to get through her wedding without letting one tear shed, and don't get us started on MOBs! Opting for a semi-permanent application means the entire bridal party can be confident that letting their emotions get the better of them won't ruin their image on the big day so say goodbye to smudged eyeliner! And for brides eager to don their dancing shoes post-ceremony, the make-up is sweat-proof too.
Eager to win your very own set of semi-permanent brows? Le Studio Bronze are offering one reader the chance to experience these £400 eyebrows for themselves! Simply enter your details below to be in the running!
Entries close September 18th.
Prices at Le Studio Bronze start at £250 for two full treatments of any service.
For more information, contact Lucy Willis at Le Studio Bronze on 028 9066 2458.