Weddings at Corick House Hotel & Spa
A romantic and elegant venue for your special day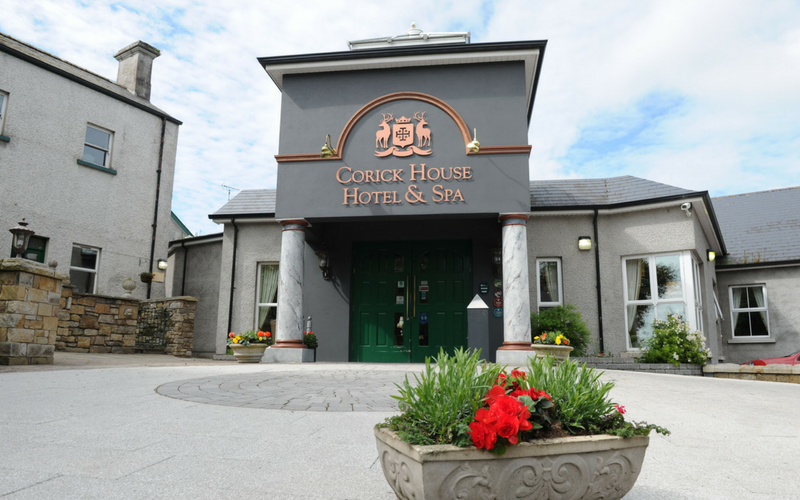 Nestled in the heart of Clogher Valley where style and elegance meets country hospitality, this idyllic 17th Century House offers a haven of tranquility.
A warm welcome awaits you in the charming William and Mary listed house set among meandering streams and winding country roads. Offering guests the finest tradition and Irish hospitality, superb cuisine and lavish surroundings that will ensure your visit is a memorable one. Corick House Hotel and Spa is a 4*, award winning hotel,  bringing you back in time with period style, where you can escape from the hustle and bustle of everyday life with breathtaking views of the valleys and mountains.
Weddings at Corick
Renowned for being one of Northern Ireland's premiere wedding venues, the romantic setting of Corick House Hotel and Spa is perfect location to create lasting memories for a lifetime together.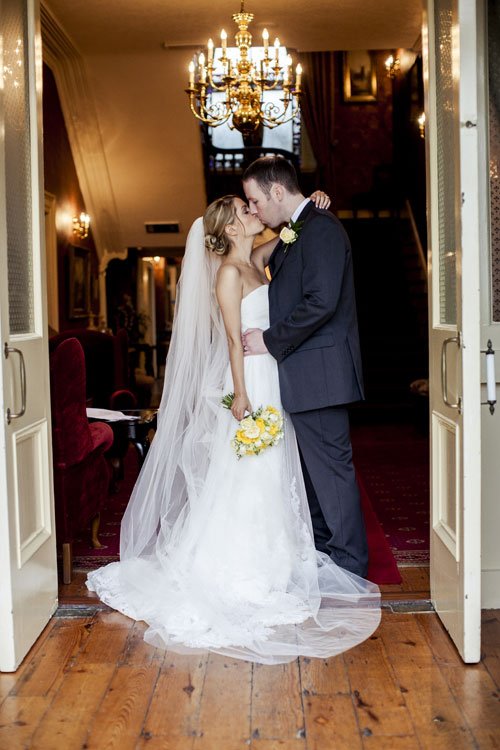 An impressive walled entrance and wrought iron gates announces your arrival to the hotel, leading guests up the drive lined with 300 year old beech trees to the main entrance. With their policy of one wedding per day you can be assured you will be the centre of attention as you arrive on the red carpet to start your celebration in style with a glass of champagne, as your guests are treated to tea, coffee and fresh homemade shortbread on arrival in the conservatory.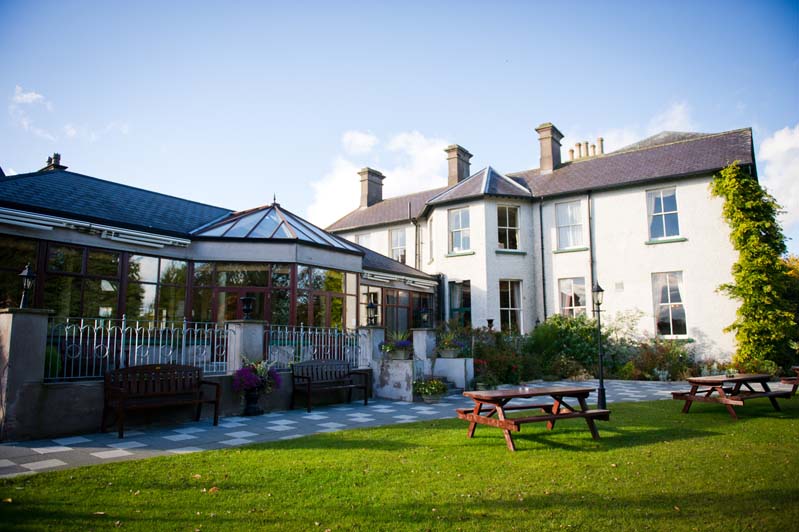 The formal elegance of their splendid mahogany staircase, period style library and original fireplaces will provide the perfect backdrop for any photograph. Alternatively the Victorian walled garden, manicured lawns, fountain and terrace with spectacular views of the surrounding countryside are the ideal location for photographs and champagne receptions. All areas inside and out lend themselves to the air of romance, setting the stage for a truly elegant and stylish wedding. No matter how grand or intimate you wish your special day to be, Corick House Hotel and Spa's highly professional standards of service will ensure your wedding reception will be inspirational.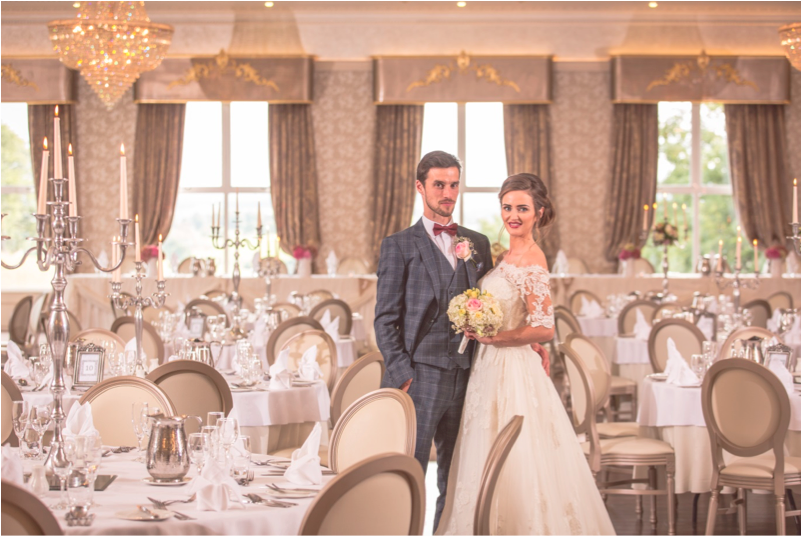 They have extensive wedding packages available or they can tailor-make a wedding package designed to meet your needs if required. They will look after everything and take the stress out of all the planning, so that you can relax and enjoy your special day with your family and friends.
Finishing Touches
Everyone wants their day to be perfect and at Corick House Hotel and Spa, they endeavour to ensure your every wish is granted and that the bride and groom have as little running as possible to do. They will take every stress out of your big day that they possibly can, from chair covers and sashes, to a fun sweetie cart- they have it all! And if they can't supply it, Corick House will point you in the direction of someone who can.
Irving Wedding.pdf – View a Corick House Bride & Groom on their Special Day
For more details contact our wedding co-ordinator today on: functions@corickcountryhouse.com or call 028 8554 8216