The Wool Tower at Raceview Mill is holding a bridal fair Sunday October 9th from 1pm-4pm. It's the hidden gem that not too many brides know about.
Outstanding location
The stunning 200 year old Wool Tower at Raceview Mill stands prominent within the Garden Village of Ulster, Broughshane. Brought back from the brink of demolition its walls, floors and original features radiate historic charm, offering couples who do not like to be packaged, a truly unique and special venue.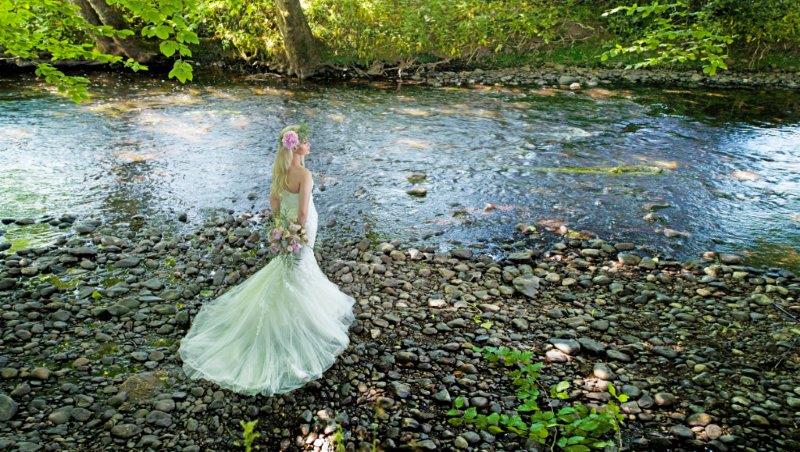 Historic past
At the heart of the buildings restoration story is the love and care that was bestowed upon it by its owners. The roof was caving in and the windows were gone. Another year would have meant that the building was beyond repair. Months were spent polishing the original stone floors and careful thought was placed on its interior design. This included the utilisation of some of the Mill's original furniture and the creation of new furniture, built from reclaimed beams.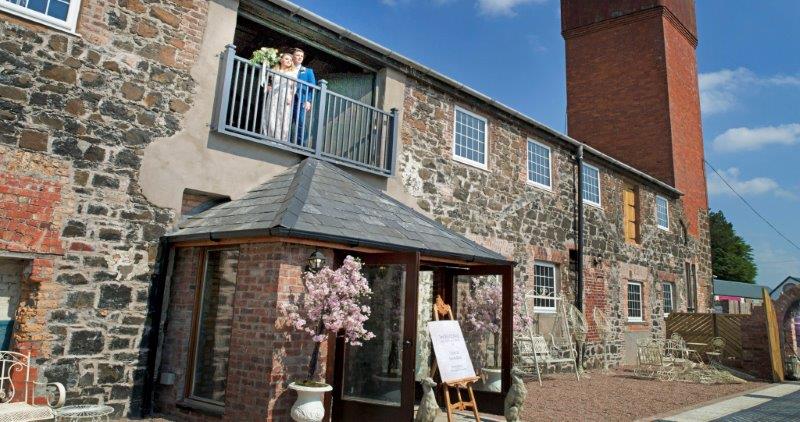 Dream wedding venue
Now the building is back to life and boasts a total of 6 different areas for the bride to use on her day, including the downstairs 'vaulted room', the brides dressing room, the upstairs stone floor dining room, the private entrance courtyard with pretty French furniture, the upstairs terrace area and the lounge area, complete with luxurious soft furnishings.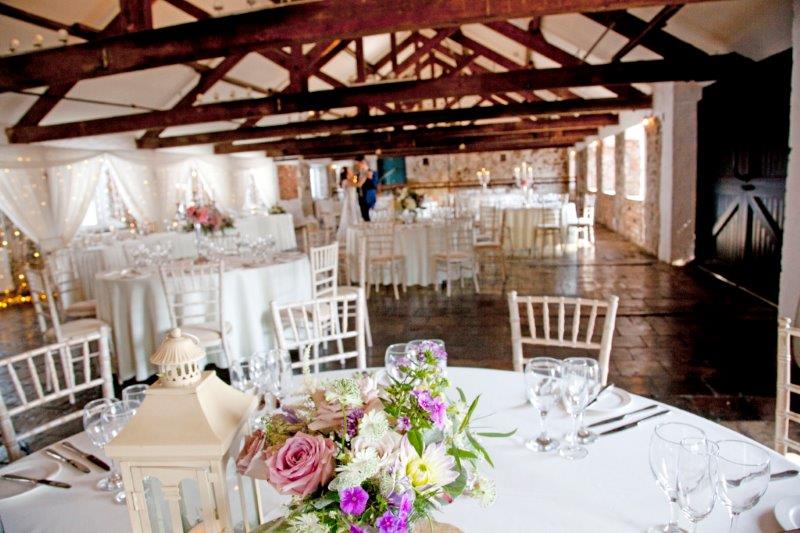 Key is the privacy and space it provides. Having the entire building to herself, the bride has ample space to relax and enjoy the day with her guests.
Come and meet the team from The Wool Tower at The Wedding Journal Show
As a new venue, the show provides us with a wonderful opportunity to introduce ourselves to brides, from all corners of Ireland. It's incredibly exciting for us to share our story and to showcase the venue. Unique is a word we are forever using in the office, but when you step foot through those doors you can't help but say that very word! It's a joy to work as part of this building and an even bigger pleasure to share in each bride's journey.
Make sure to visit the Wool Tower's stand, G8, at The Wedding Journal Show, to learn more about this superb venue.
The Wool Tower is also running its own wedding fair on Sunday 9th October. From 1pm – 4pm. Brides will be able to view the venue, as well as sample the very finest wedding suppliers.
For more information tel: 07545 770 579 email: info@wooltower.com or visit: www.raceviewmill.com