A man can never go wrong with a suit. With so many options and styles it can become overwhelming, with grooms then settling for something plain.
Men are fortunate in that if they have a well-tailored suit, they can re-wear and re-style their look for multiple occasions, be that a wedding or formal dinner.
Take a look at two suit trends that will minimize a man's time in searching for the perfect suit.
1. Navy Is The New Black
Navy has been the most popular suit colour for quite some time, it's traditional and elegant. But right now, we're loving grooms who dare to go a shade brighter. It a little more fun and modern.
Pair a colourful suit up with a plain black or white shirt to compliment the colour of the suit, just like this look from Tomorrow Bridals & Menswear .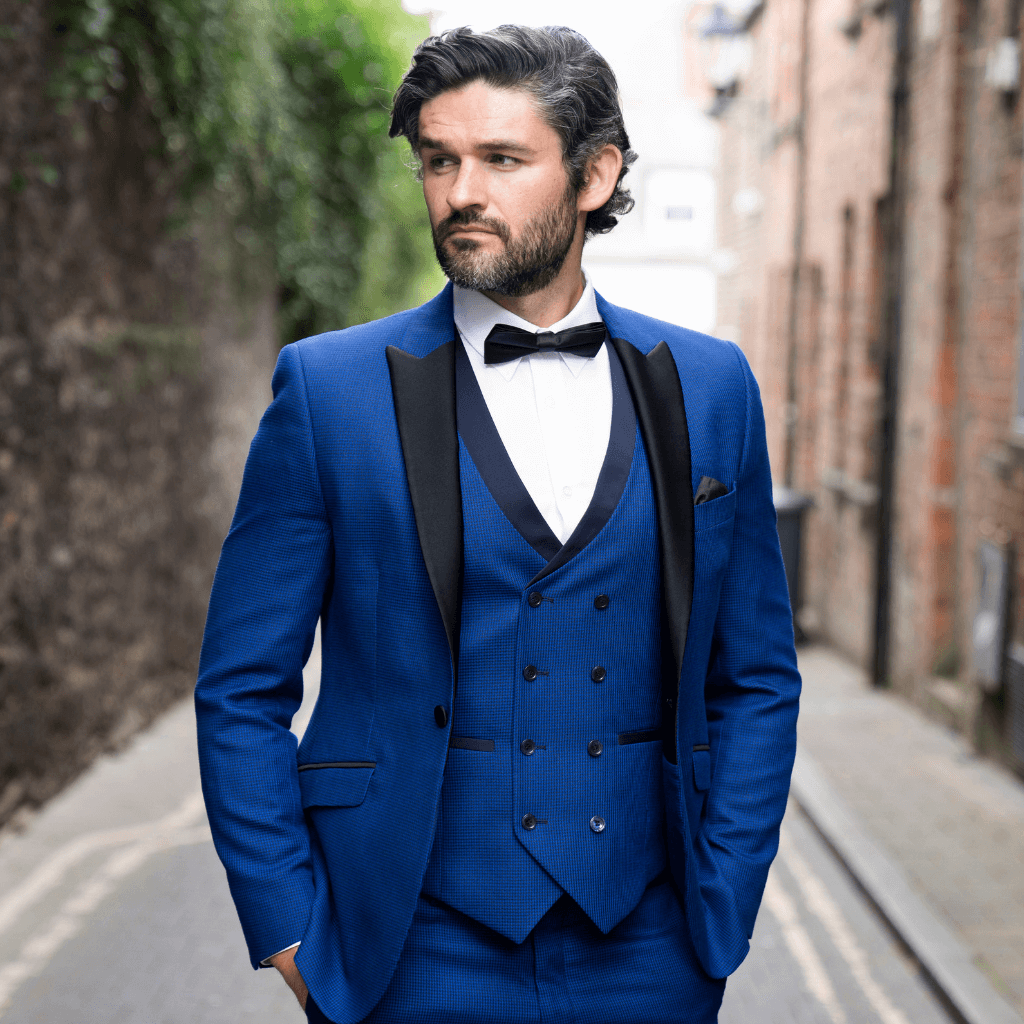 2. Check Mate
This look is perhaps a little less formal, but it's casual, cheeky and just perfect for a rustic wedding. It may not be something you'll wear every day, but a three piece suit is a worthwhile investment for your wardrobe. After all, nothing oozes style quite like a three piece suit. Perfect for dapper gents, this traditional menswear option is classically smart whilst also being on-trend.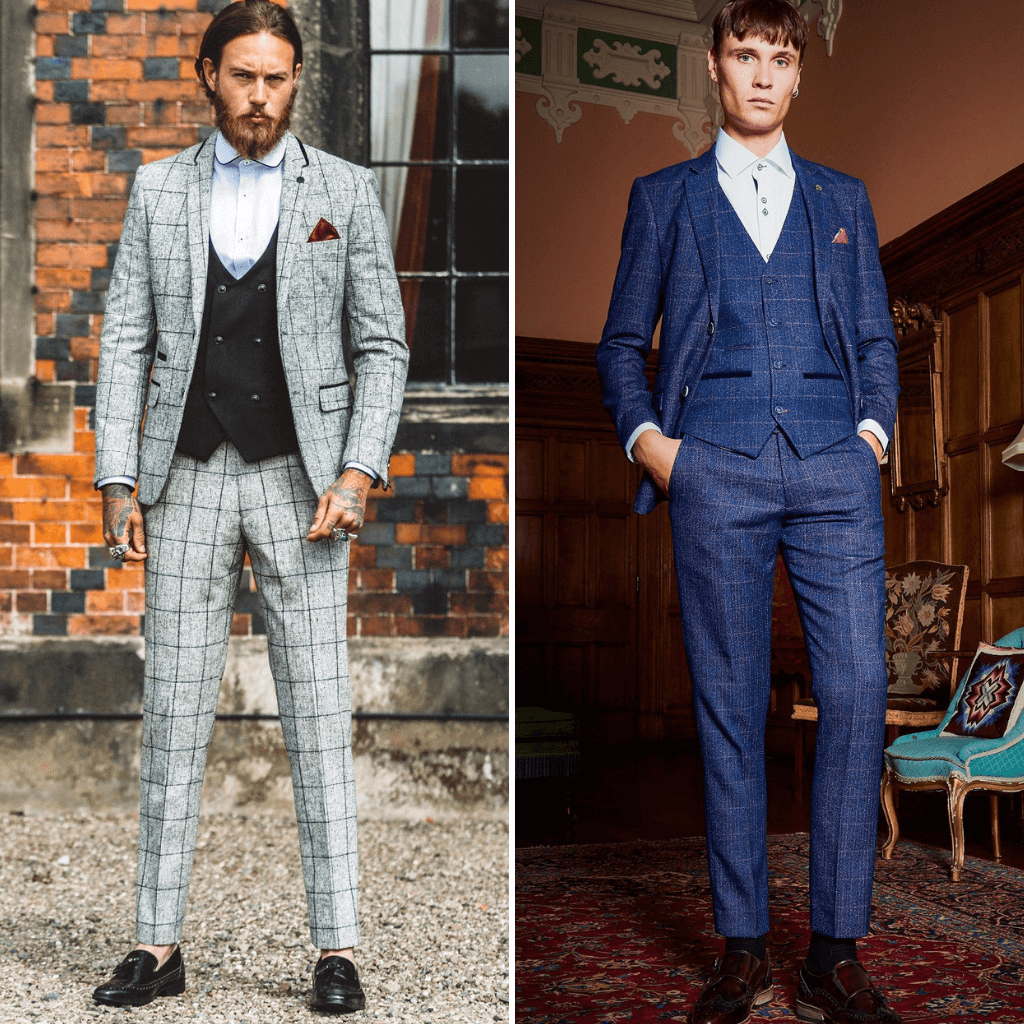 These suit trends will be suitable for most seasons and can be worn for multiple occasions.
Timeless Looks for Brides Too
It can be difficult in a sea full of taffeta and silk, to find a dress that stands the test of time.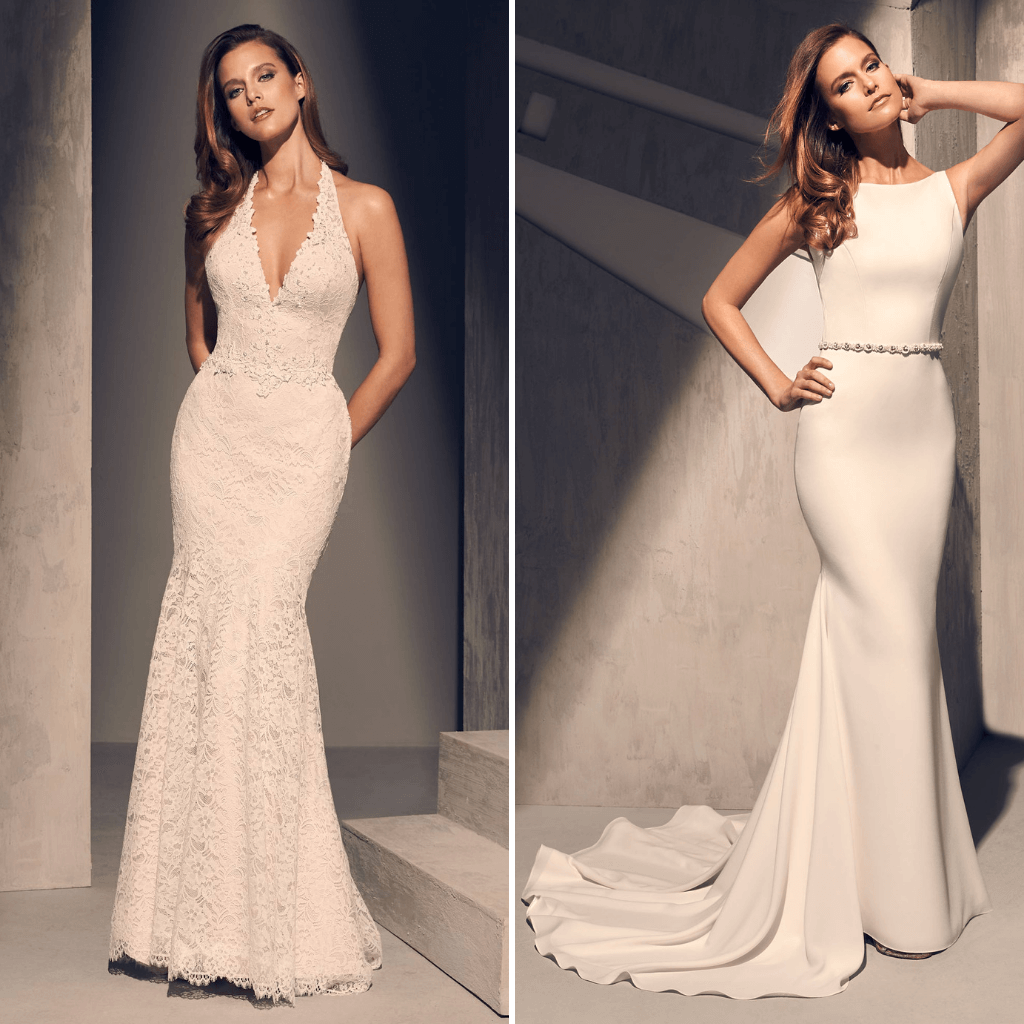 Royal Wedding Gowns are designed with the intention of staying chic and on-trend in years to come.
Why not incorporate some simple elements from both Kate, Meghan or Eugenie into your own look. You can go for an intricate lace dress, with v-neckline and fitted silhouette, or with a satin gown boat neckline and a fitted belt with train.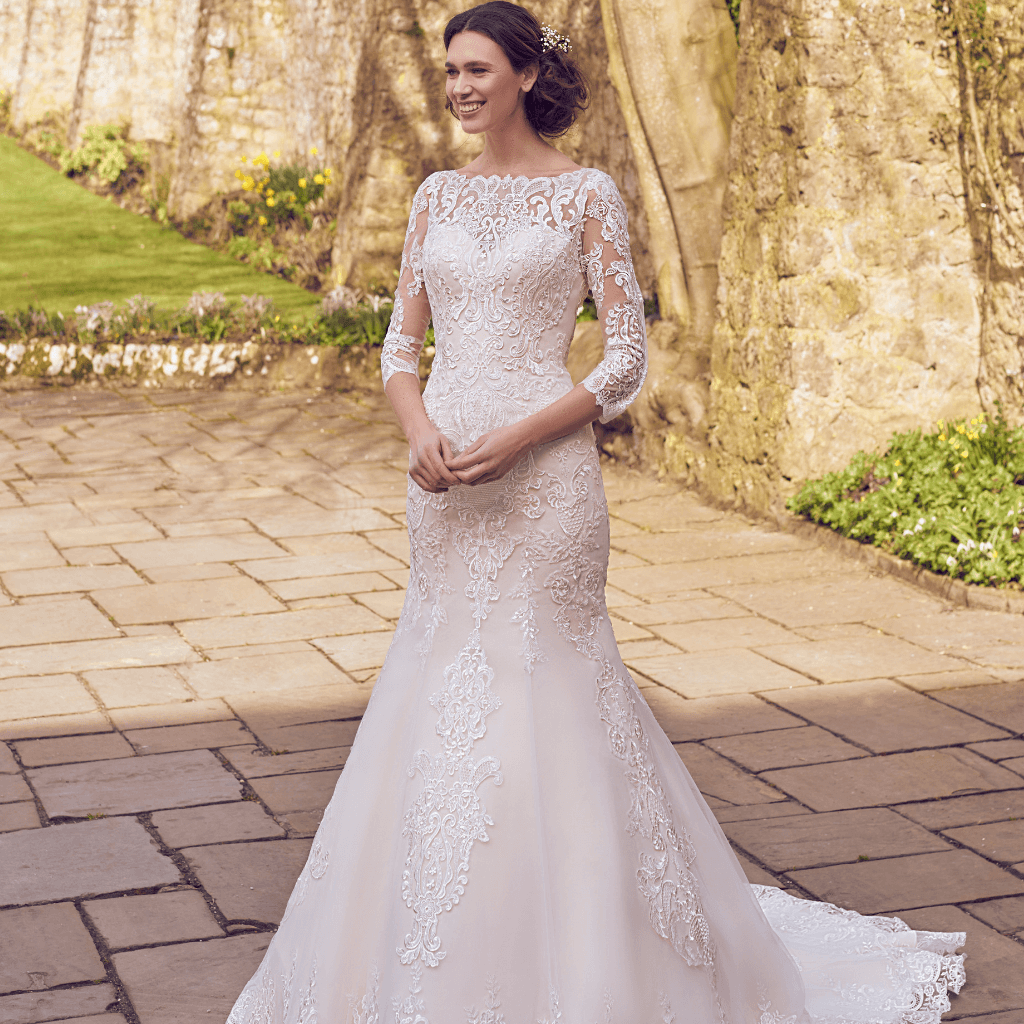 These gowns are from the Mikaella collection, you can find these looks and more at the one stop wedding shop in Derry, Londonderry, Tomorrows Bridal & Menswear .