Fancy getting married in Mexico or Jamaica? Well now you can fly direct from Dublin with Thomson & Falcon…
Thomson & Falcon have announced the launch of their exciting new weddings packages as part of their long-haul programme for summer 2016. Destinations include Mexico & Jamaica which means that Irish couples will be able to fly direct to these two dream wedding destinations from Dublin airport.
There are four hotels in Jamaica & sixteen hotels in Mexico as well as a variety of packages to choose from which are sure to please even the most discerning bride and groom. And what's more, the white sandy beaches and crystal clear waters offer the happy couple the ideal honeymoon destination to relax and unwind after their big day.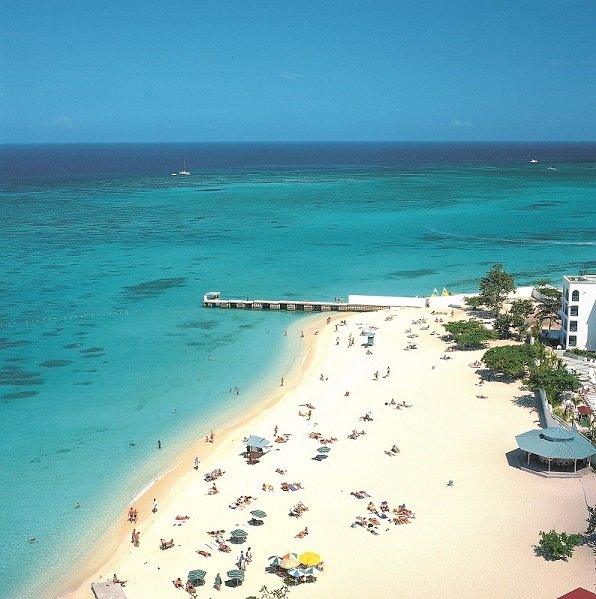 Wedding packages
Falcon and Thomson's weddings in Mexico & Jamaica offer excellent value with some hotels offering a basic ceremony for free (although some fees may be payable locally) and others from as little as €795. Many of the basic packages include a decoration set up for the ceremony, registrar fees, a delicious wedding cake, two glasses of sparkling wine, bridal bouquet, recorded music/CD for the ceremony,  matching groom boutonniere, a semi-private candlelit dinner for two and, of course, the all-important marriage certificate.
For those looking for something a little extra special the 'Gourmet Inclusive' wedding range is the perfect choice. Available in Ireland exclusively through Thomson and Falcon Holidays the bespoke hotels, with stunning sea and sunsets, provide the perfect backdrop for a dream wedding. The wedding packages are designed to offer something to suit everybody's taste. For brides who want an elegant and understated celebration, the 'Always and Forever' packages start from €1,090 and include personalised menu cards and a tailored wedding website.
Blow the budget
For a real once-in-a-lifetime Mexican wedding, a 'Memorable Moments' upgrade can be added to the 'Always and Forever' package. These collections, starting from €4,020 add all of the finishing touches such as signature welcome cocktails, a shaded wedding lounge and themed food and drink. From a Majestic Affair with satin, fine wine and rich colours to a high fashion Sophisticated Soiree inspired by what's hot in Vogue, a bride can have the wedding she has always dreamed of.
The wedding and long-haul programme is available to book now through your local Falcon Travel Shop and online.