Is there anything more adorable than a dog in a tux?
If you're inviting that second cousin of yours who you've met, say, twice in your life, then there's no reason your furriest friend shouldn't be part of your big day.
In honour of #NationalPetDay we've compiled a list of creative ways to include your four legged friends in your engagement and wedding day!
1. Share Your Shoot
If your pet has been you and your partner throughout your relationship, it's an adorable gesture to include them in your engagement photo shoot.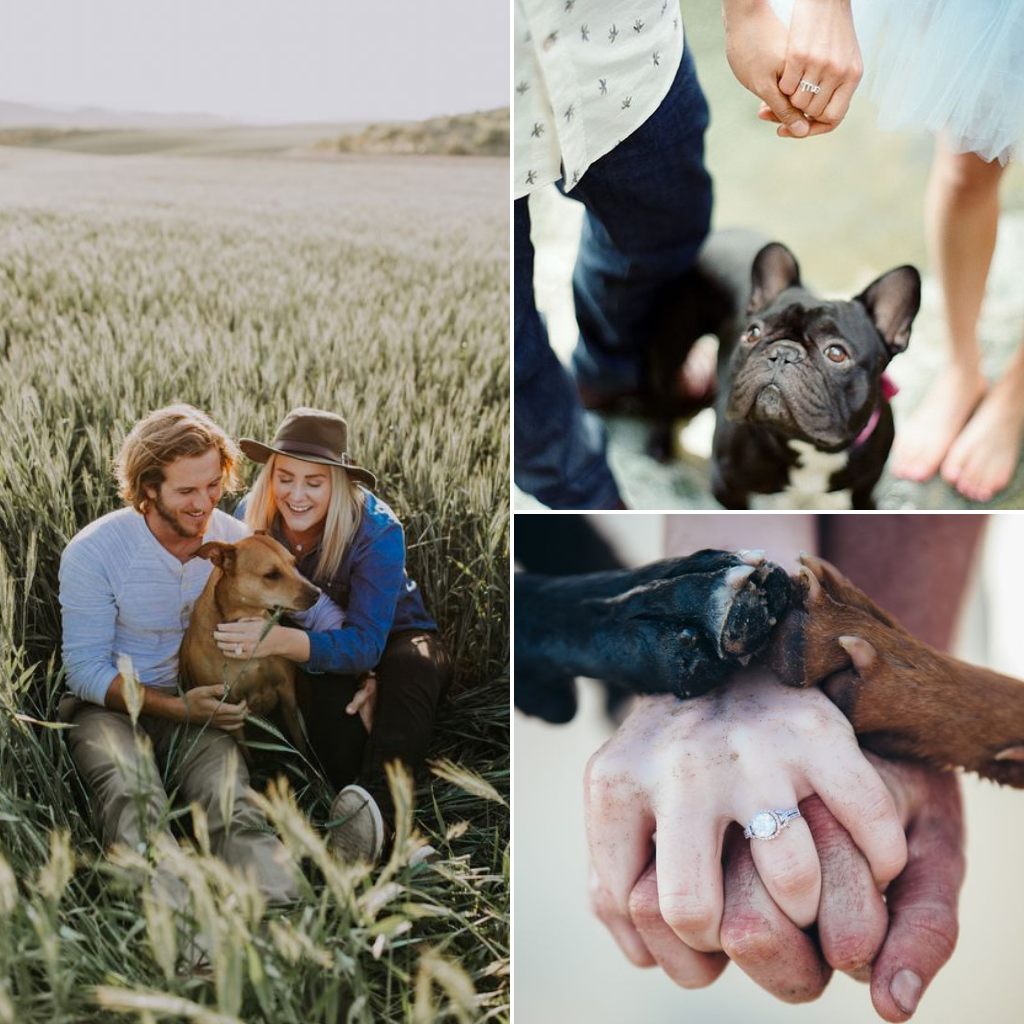 This is also an awesome ice breaker if you're meeting your photographer for the first time, or if you're nervous in front of the camera.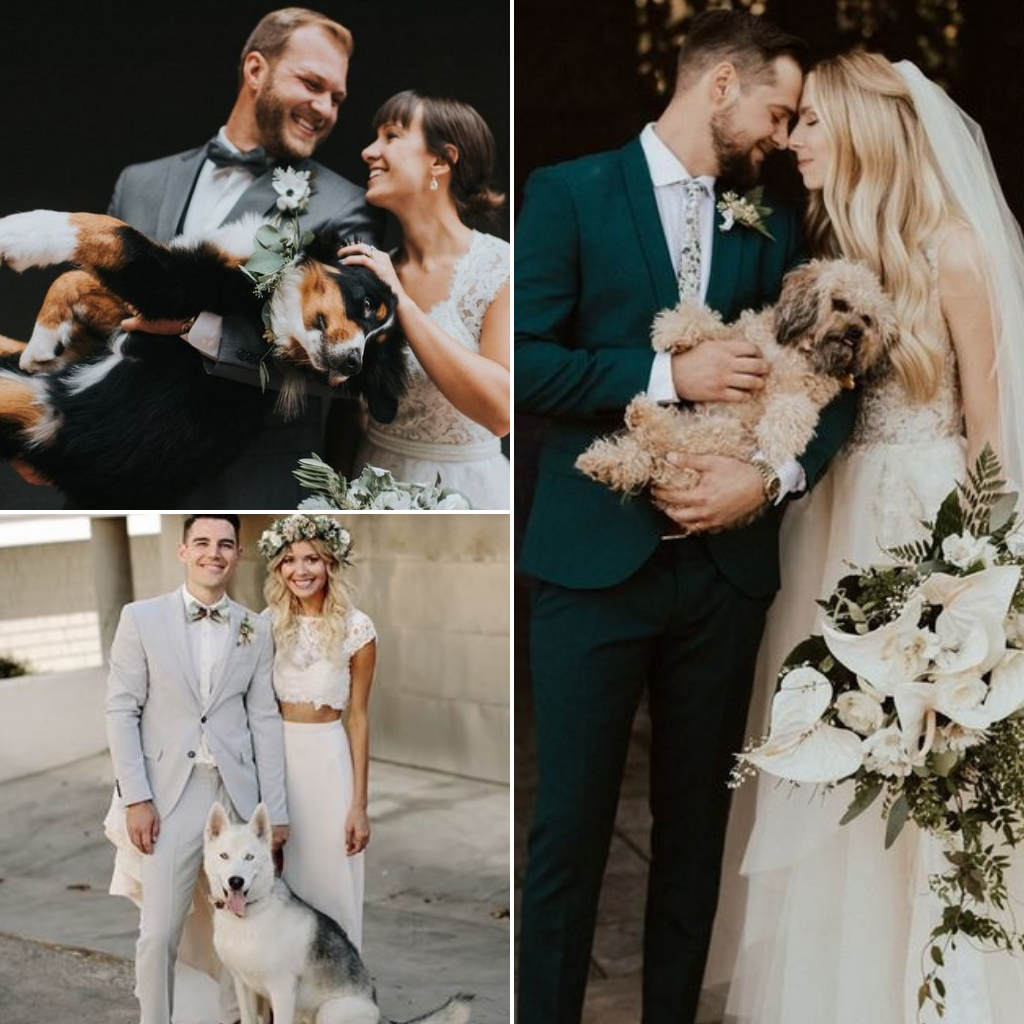 2. Don't Forget To Dress Them Up
Dogs in weddings should look just as dapper as the rest of the wedding party. Think bow-ties and tuxedos for boys, floral collars and tutus for girls!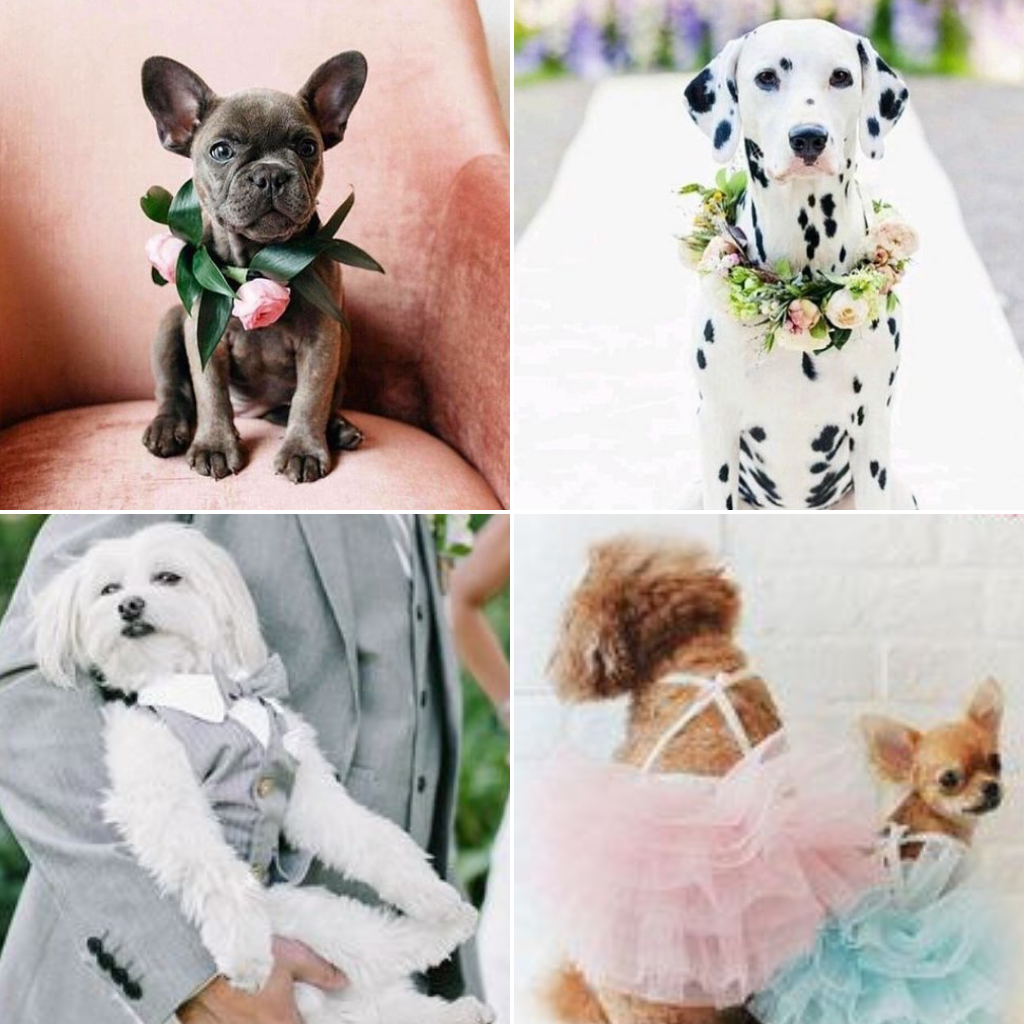 3. Furry Flower Girl 
Let the ring bearer or flower girl walk your pup down the aisle.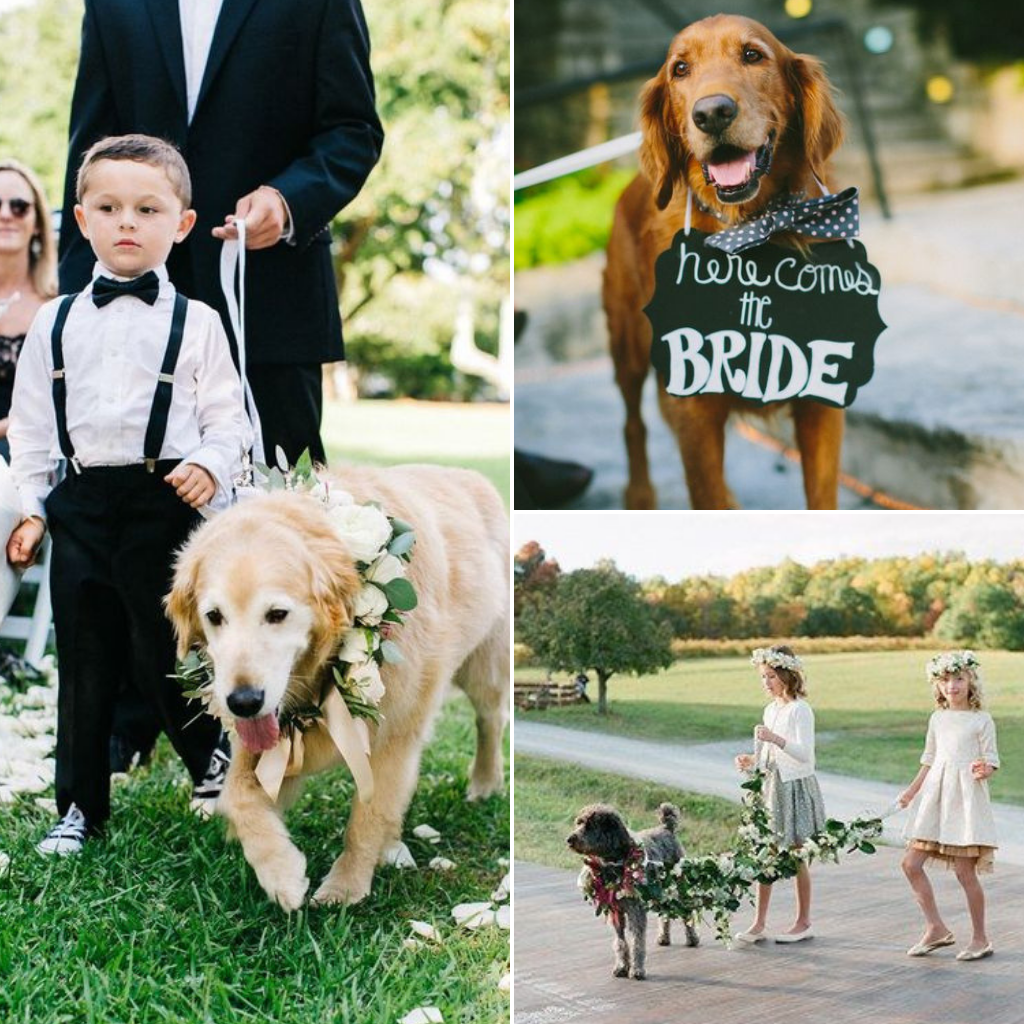 4. Puppy Bouquets
Yes, you heard us correctly! You're not dreaming, this is actually a thing.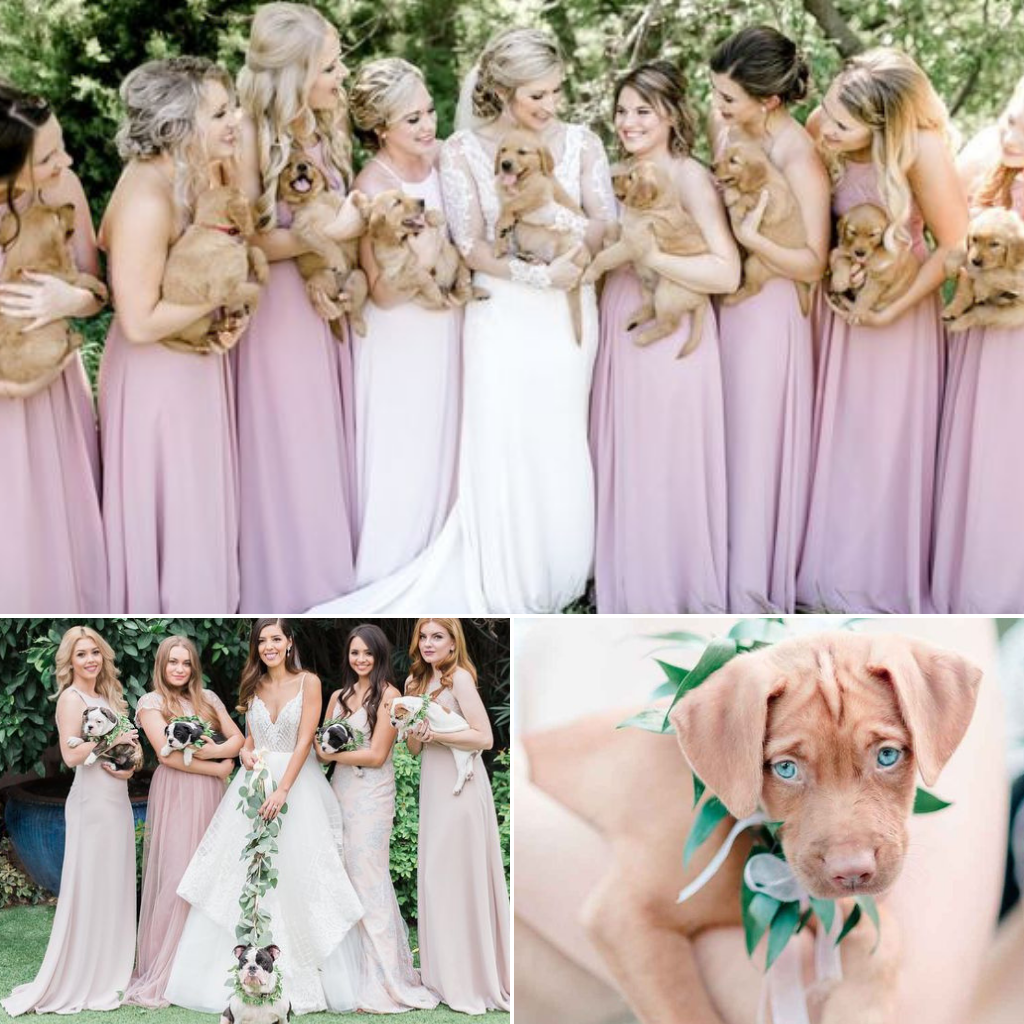 How adorable, but be warned, be careful of peeing pups!
5. Mini Caricature 
Ask your stationer or even a talented friend/artist to draw a quick sketch of your pet pooch.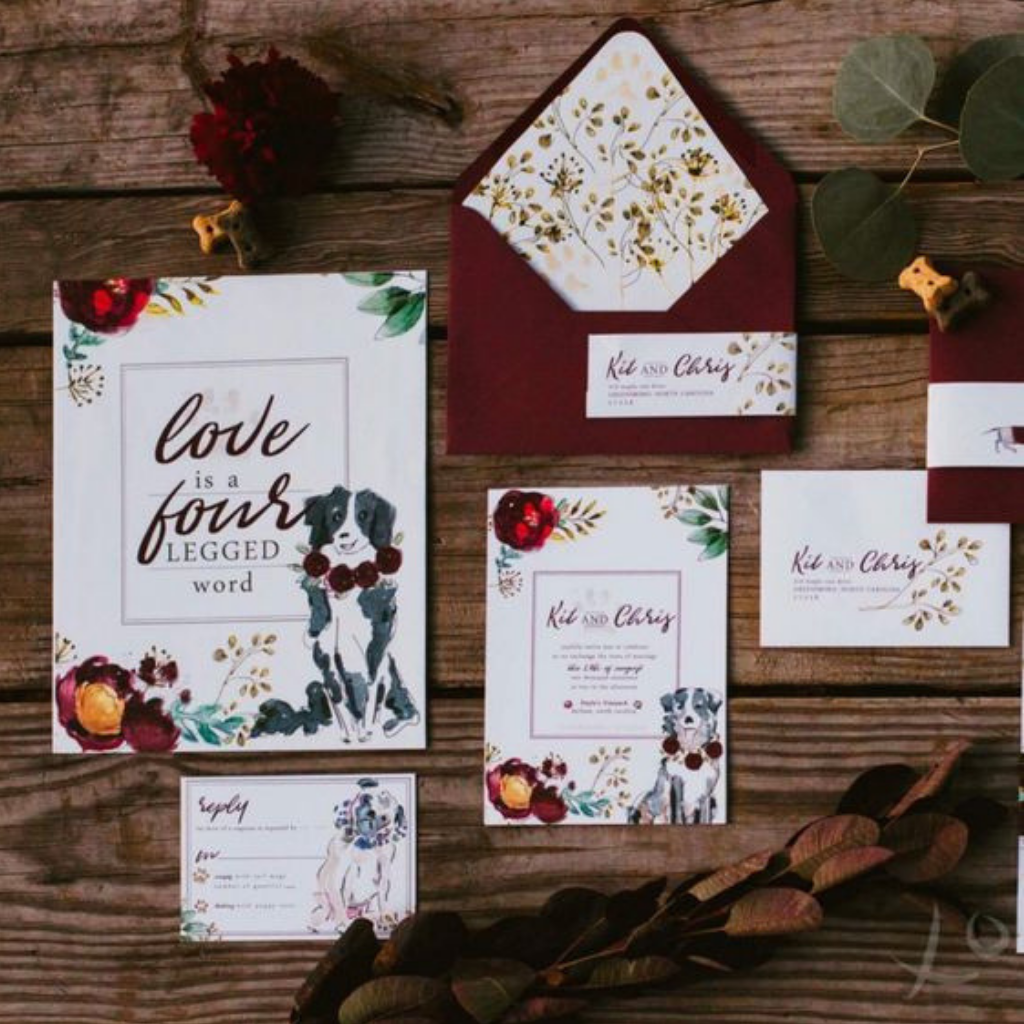 This can be used as a theme or cute watermark across your stationery, table settings, table plan, even your wedding favours.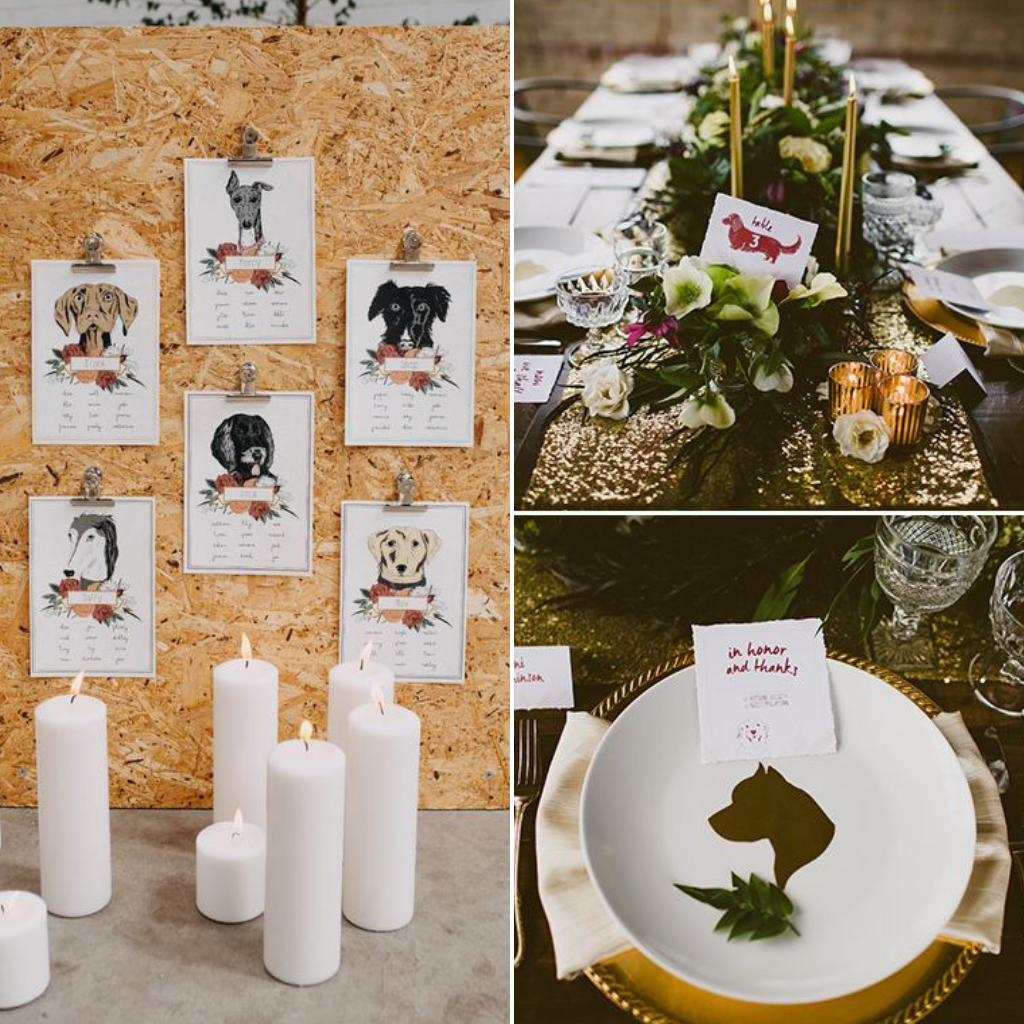 6. Charity
A lovely sentiment on the day might be instead of gifts or presents from your guests, you ask them to make a charitable donation towards a chosen pet charity.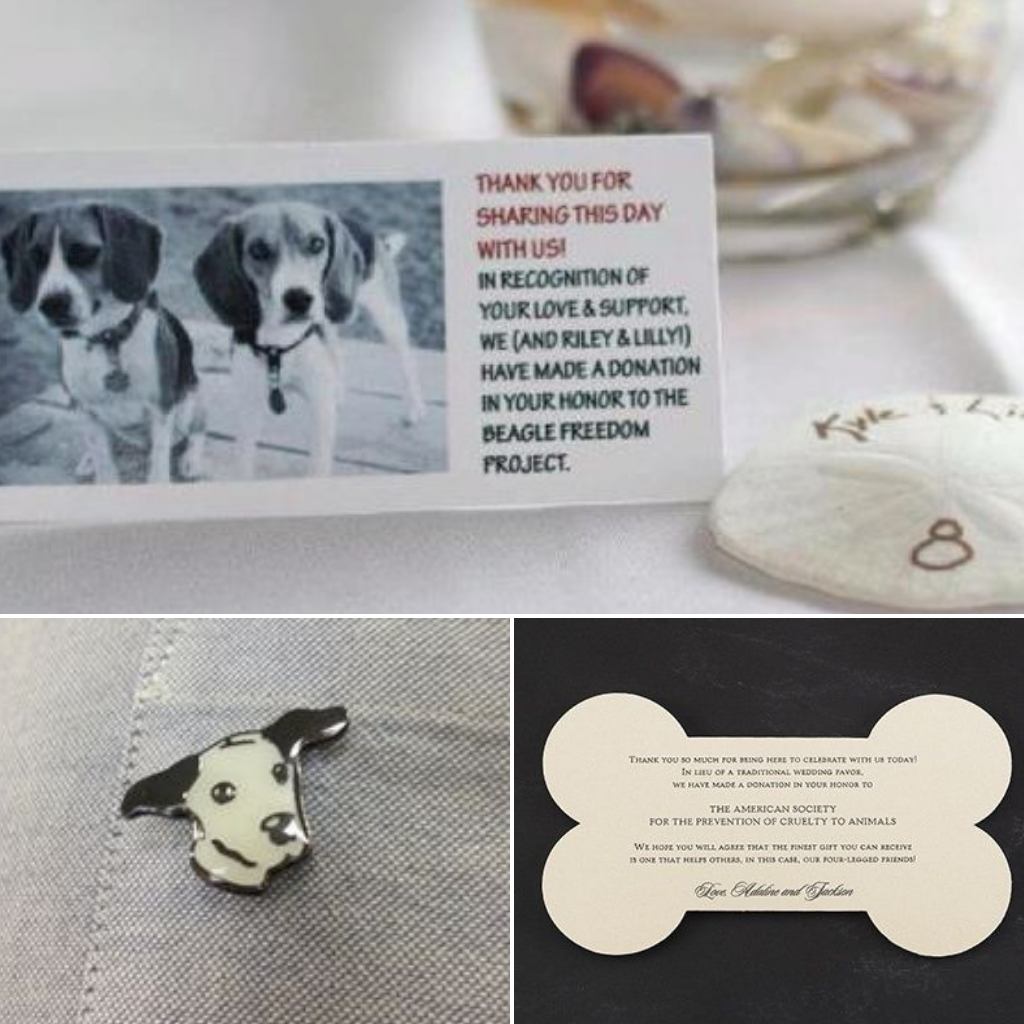 7. First Dance For Three
Sharing your first dance, not just as newlyweds but as a family would be such a sweet way to start your party.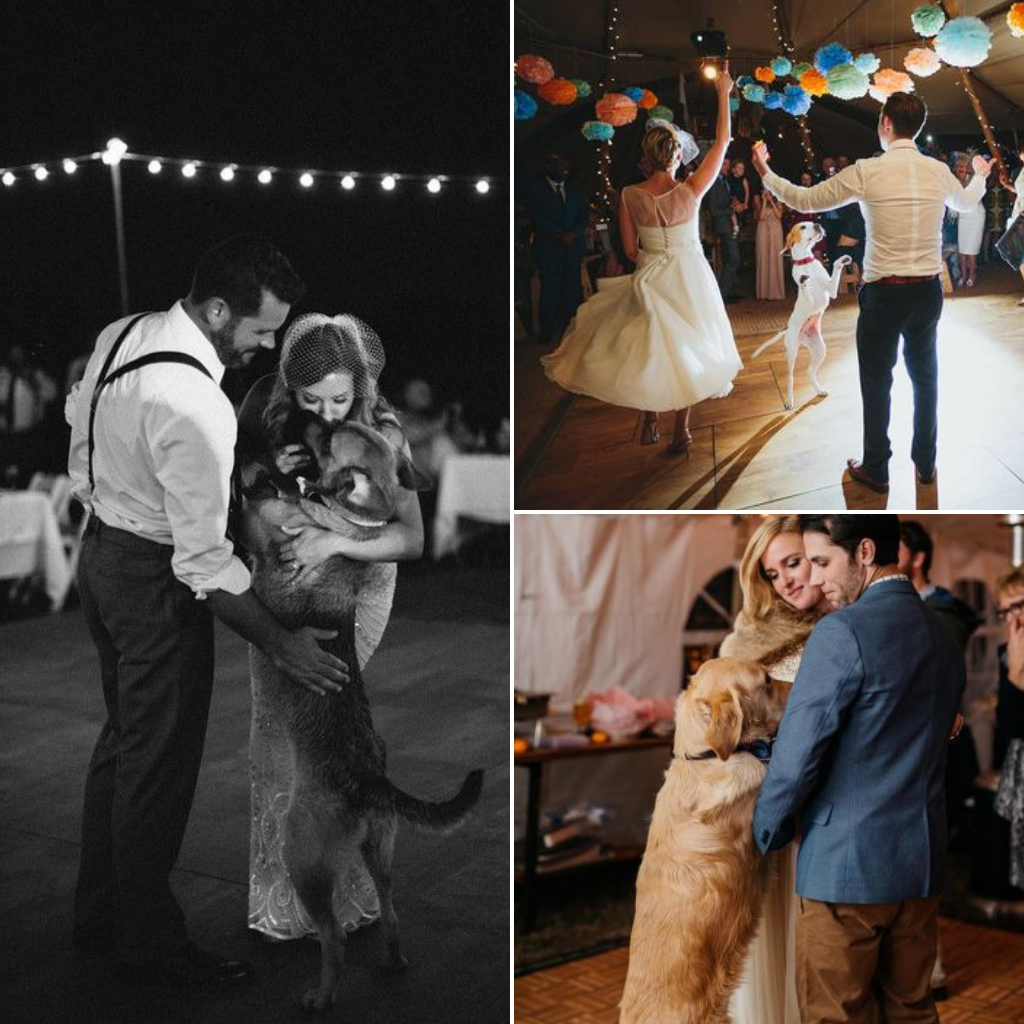 Just be careful your furry friend might steal the show!
8. Signature Canine Cocktails
What a clever way to include them in your reception without worrying about them throughout the night.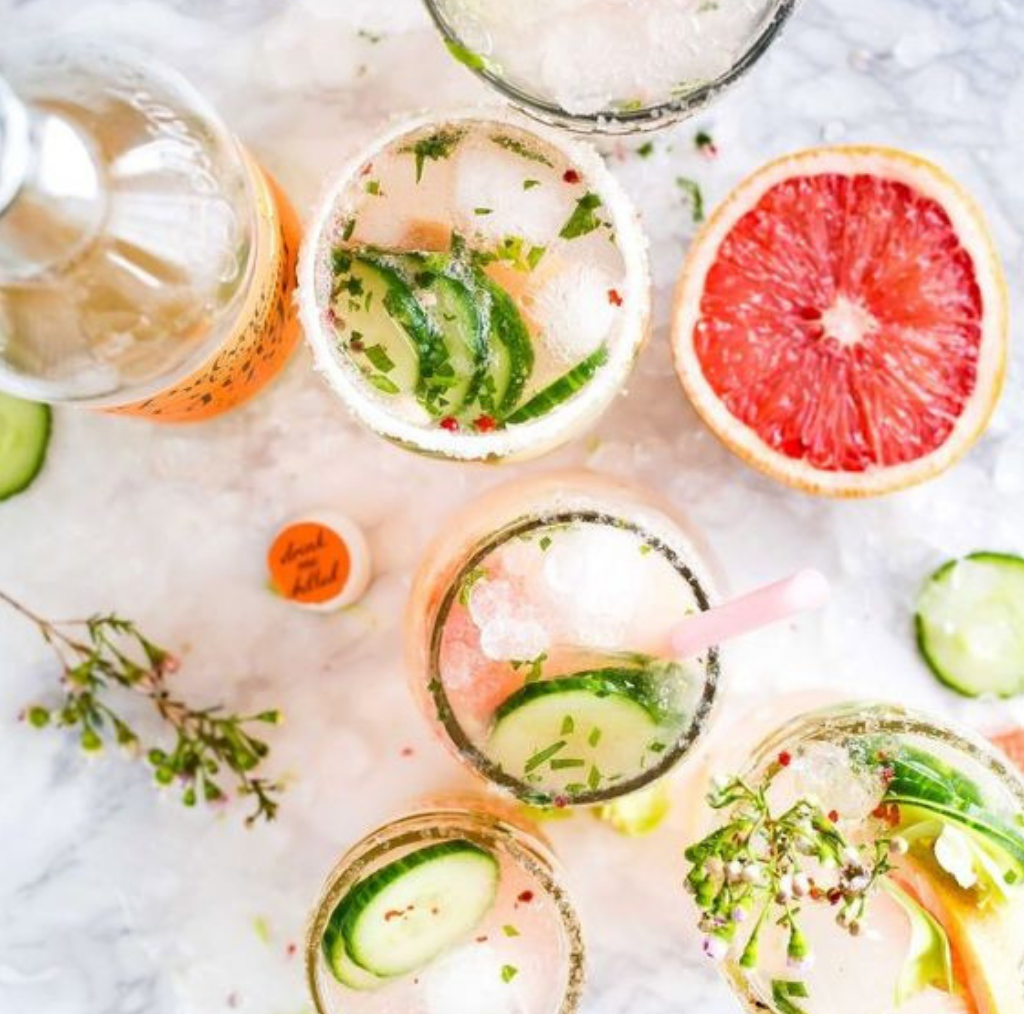 9. Top Tier
Pet pooches can also make adorable cake toppers, just look at some of these!
10. Doggie-Bag Wedding Favours
Why not offer your guests an alternative snack bar, with some animal inspired treats that will get their tails wagging.
We would love to see how you incorporate your special pets into your wedding day, tag us on Instagram, check out our account for all your latest fashion, décor, styling and puppy inspo!