Styling tips from the experts for a chic outdoor wedding ceremony and reception including seating, signage, flowers and decor…
Feature image: A beautiful outdoor wedding reception at Beaufield Mews, Co. Dublin  image via Beaufieldmews.com 
Outdoor weddings are a terrific blank canvas in which you can create your own unique and personal ceremony or reception space, but you do need to define the space.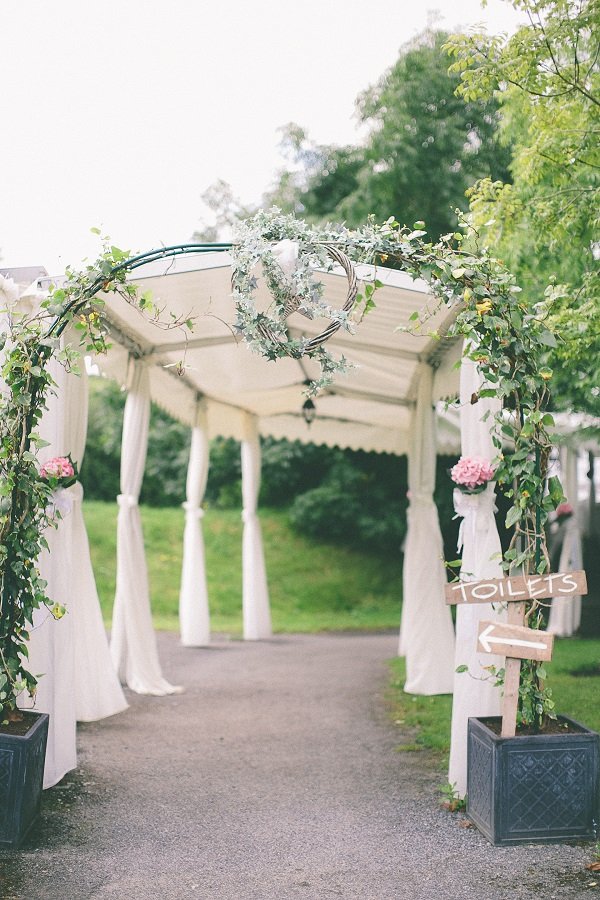 Create defined areas for the ceremony, reception, dining area, bar, dance floor etc and direct your guests with bespoke signage. When planning your zones keep in mind the flow of your guests and make sure you have access to indoor facilities so you can easily move your guests indoors if it rains. If your space is limited place your marquee/ tent as close to your perimeter as possible. Stretch tents are particularly good in this case as they can incorporate your garden into your tent allowing less wasted space.
TIP: "Weigh up what the space offers in terms of key areas and focal points. If you are blessed with a stunning view-use it as the backdrop for the ceremony." Laura Keenan, Once Upon a Wedding
The seating
There are lots of styling options available when considering your seating. For a relaxed feel go for white folding chairs or wooden benches and consider arranging them in a crescent shape to create a more intimate enclosure. We love the simplicity of the Charlotte Chair from SBD Events or you could create seating from covered bales of hay –you don't get much more country than that!  For a more formal look, opt for a darker wood chivari or bentwood.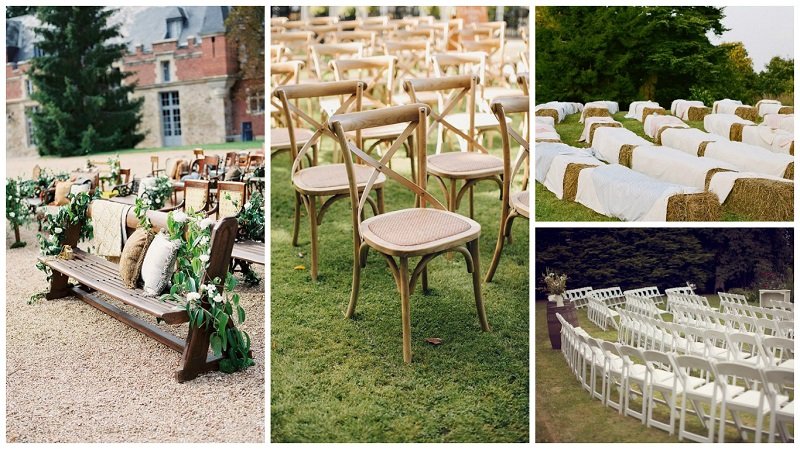 Signage
Signage is excellent for giving guests confidence as to where to go and to keep them moving. Orders of the day, and signs pointing people to the reception, toilets etc. will ensure your day runs smoothly.
Consider a soft seat area around a fire pit or heater for guests to relax at and be cosy.  Throw in a few blankets, cushions, lanterns and side tables and everyone will feel right at home.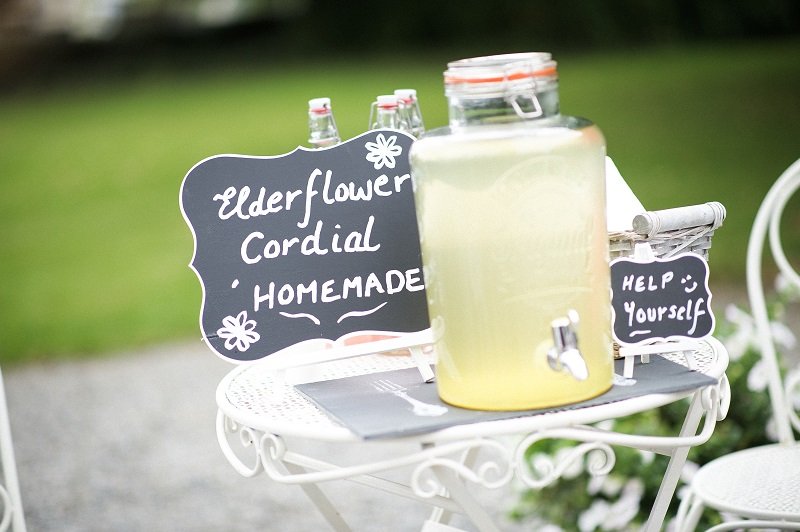 TIP: "Don't just print something off from Microsoft Word, have a stylist or your stationery supplier create bespoke signs that match the theme/colours of your day, using beautiful calligraphy." Laura McClure, Betty Williamson Wedding & Events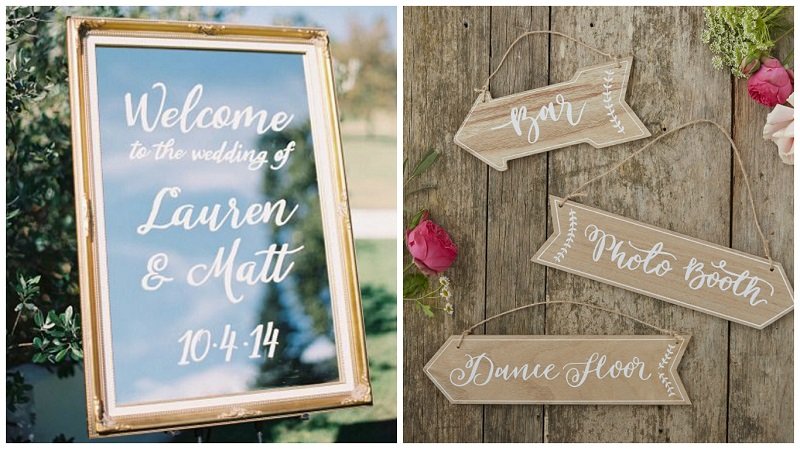 The decor
Hopefully your outdoor space will have plenty to offer in terms of organic style so you may not need to add much once your seats and aisle are in place. For added elegance bring a couple of indoor elements outside such as ornate glass mirrors and candle holders to create a more luxe effect. " Practically you will need somewhere to sign the register and light your unity candle, so take some elegant garden furniture for the altar.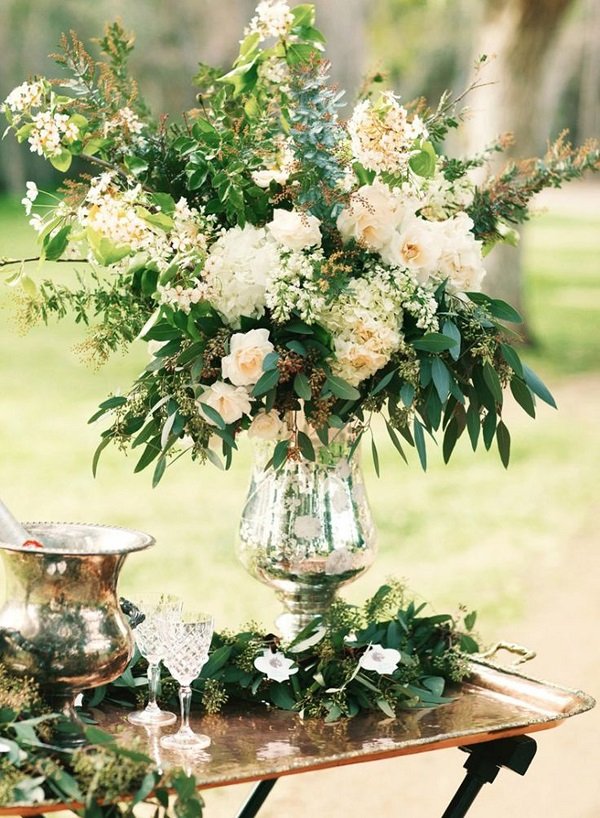 Outdoor spaces can lack a sense of comfort and intimacy. To combat this use colourful decoration to add warmth to your reception. Drape fabric and bunting from tented ceilings, or use different sized honeycombs to create a chandelier-like installation. Adding tassels to the honeycombs or clustering them with other paper decorations like pom poms, lanterns and fans adds textures and visual interest to your reception. The same goes for mixing up the colours.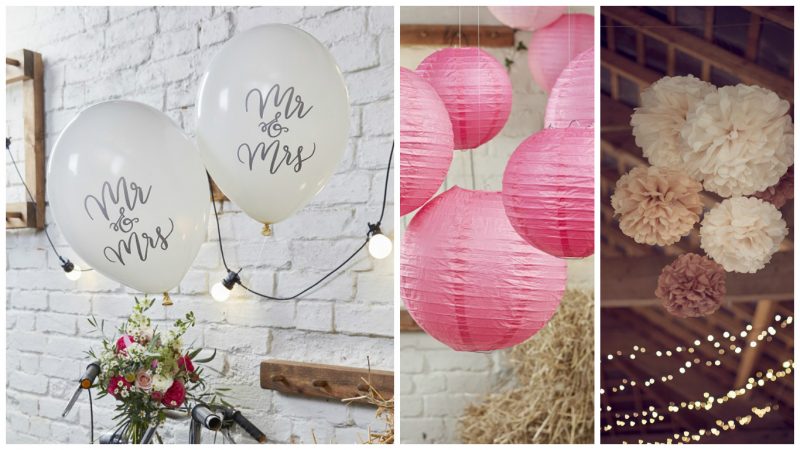 The flowers
If you are one of the few lucky people to have access to a wisteria canopy like that of Sofia Vergeras wedding, you are already half way there in terms of styling! However, those canopies are practically non-existent in Ireland. In large organic outdoor spaces, small pew ends will have no visual impact, so instead opt for garden opulence with statement urns showcasing seasonal blooms to mark either ends of your makeshift aisle. This will also add a well needed pop of colour to all that greenery.
Lighting
Laura from Betty Williamson Wedding & Events provided some great tips for lighting:
You want the beautiful décor of your wedding day to be carried in to the evening. Festoon lights are wonderful for this. They allow for a magical evening glow whilst still providing the appropriate amount of light for everyone to enjoy themselves. Get your stylist to string them up in your reception area.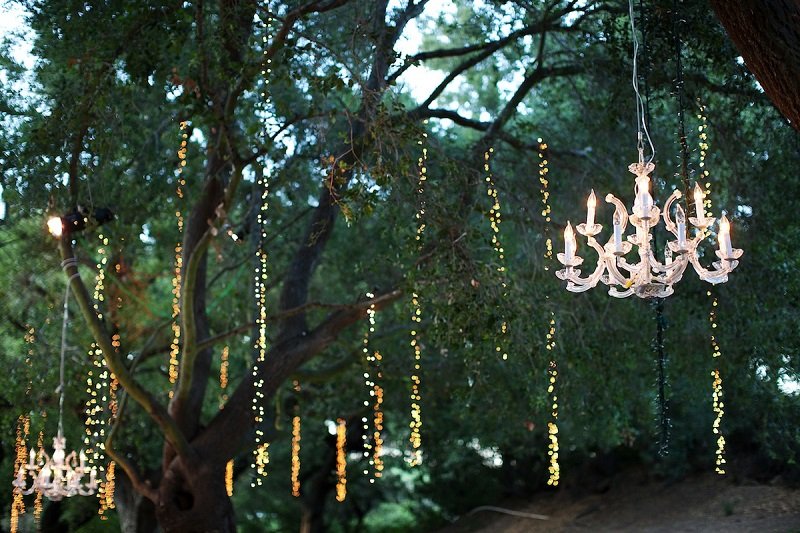 String the lights along the pathway on poles, drape them on trees nearby and wrap them around support poles and ties of your tepee. Clusters of lanterns dotted along pathways and outdoor seating areas will beautifully guide people to their destination. For a more inexpensive alternative, jam jars with candles will create that twinkly magic you desire.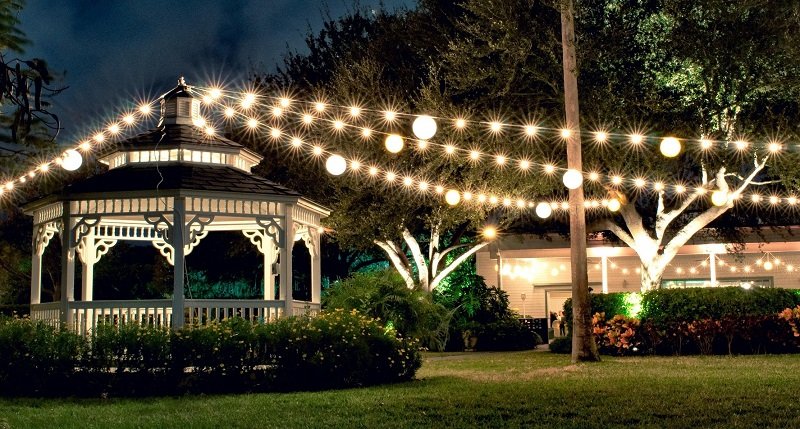 Finishing touches
You can never have enough detail at a wedding but do make sure it's in keeping with your setting as Alana from Project Party explains;
"Add natural elements with wooden table numbers, confetti, chalkboard signage and place card holders. The naked wedding cake theme continues this year and fits in perfectly with an outdoor summer wedding. Style it with fresh cut flowers, fruit or a quirky cake topper to enhance your own unique style."
As sunshine is never guaranteed, put the comfort of your guests first by placing plenty of cosy blankets around the area (tip: these can double up as a wedding favour!).
Treat your guests with a token sachet of confetti to toss at the recession. Check with the venue whether paper confetti is allowed, if not choose an eco-friendly alternative such as dried rose petals, wild flowers, lavender seeds or birdfeed.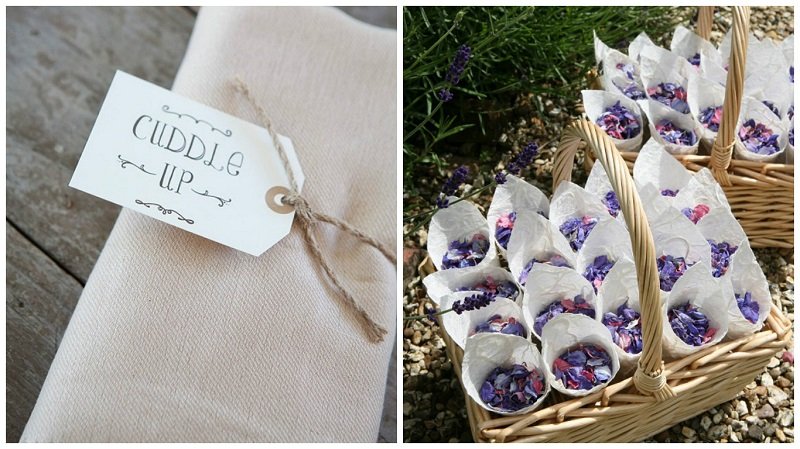 Finally, as your guests they make their way out of the aisles, greet them with a summer cocktail to toast your marriage on the lawn. Use waiter service or create a fun pop-up bar from hay bales and allow guests to help themselves.