He's proposing – the ultimate sign of a loving, trusting relationship, and yet one in three men feel pressurised to lie to their bride-to-be about one key thing…
Would it surprise you to learn that one in three men lie about the cost of their fiancees engagement ring?
It seems that men are so under pressure to impress their finacee and her parents that they feel they need to LIE about how much they spent on the engagement ring.
The results of a survey by VoucherCodesPro are a little depressing with two in five men DOUBLING the price they said they'd paid for the engagement ring.
As well as impressing their future in-laws, the men said they lied to make their fiancée feel better.
Four in five had managed to keep the price of the ring a secret from their partners.
George Charles of VoucherCodesPro, said:
"It's a shame that so many men feel the need to lie about the cost of their engagement ring, but I think it's a sign of pressure from society.

"Buy whatever ring your budget will allow. If you partner truly loves you, she will not be fussed about the cost of her ring."
So what are the alternatives to lying? Well, you could buy a cheaper engagement ring in the first place.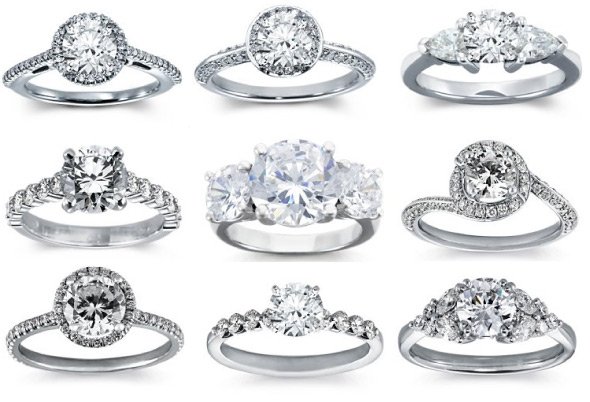 Engagement ring budgeting tips
Learn everything there is to know about diamonds -stick with the 4Cs (colour, cut, clarity, carat) and make sure you are buying what you pay for.
Avoid expensive metals like platinum opting instead for 18 carat gold.
Less metal means less cost so choose a design with a minimal prong setting.
Consider alternatives to a diamond – there are lots of beautiful precious gems that look amazing but don't cost as much.
If it has to be diamond, consider pave diamonds – small diamonds that cost less but shine brightly.
Source your diamond from a trade wholesaler to avoid over priced retail make-up.
Consider an antique or second hand ring from a reputable source.