It's quickly shooting to the top of our wedding colour lust list, but why should you choose navy and fuchsia for your dream summer do? After these mood boards we challenge you not to get on board with it…
We are quickly becoming obsessed with the dramatic wedding colour scheme of shocking fuchsia and dreamy navy. Don't get us wrong, we love shades of pastels, the minimalist look and of course- every wedding's favourite- grey, but there is something utterly show-stopping about mixing a dark, brooding colour like navy with an electric pink!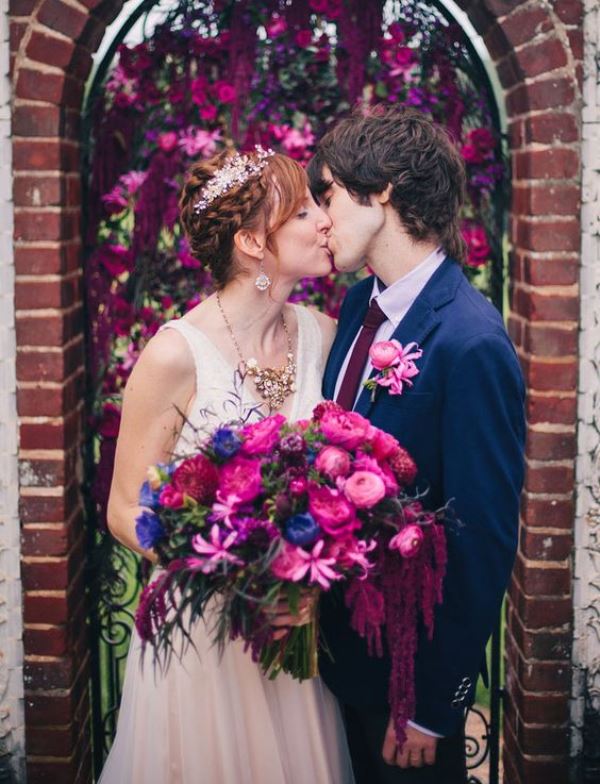 It offers something to both sides of the table. Navy is a rustic, adaptable colour which is great for guys and girls alike, meanwhile fuchsia is inherently feminine and a fun injection of colour guaranteed to warm up any drab celebration. It both clashes and matches so well that it adds personality and flavour to nuptials.
Really, you're getting the best of both worlds.
Bite the bullet and opt for navy and fuchsia- you won't regret it and here's why.
Style
Real men wear pink and what group of guys looks more appealing than ones looking confident in the colour. Navy suits are some of the bridal world's most popular and by adding a pop of fuchsia in a pocket square, tie or socks you are creating quite the style impact.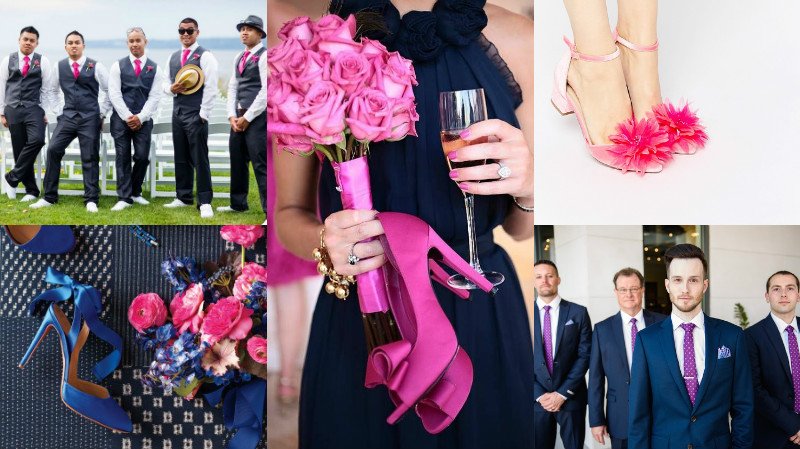 For the ladies, you've have no problem sourcing bridesmaids gown in either of the popular colours. For summer, we love a bright fuchsia dress combined with loose, wavy hair and some gold accessories. That said, if you've opted for a night-time do then navy is a classy, understated look for your girls.
Flowers
We have to admit that bouquets of navy and fuchsia are some of the most stunning we've ever seen and so easy to execute. Either combine the colours in the bouquet itself and break apart with some springs of green and foliage, or choose one colour for a solid impact that contrasts with the bridal party wear.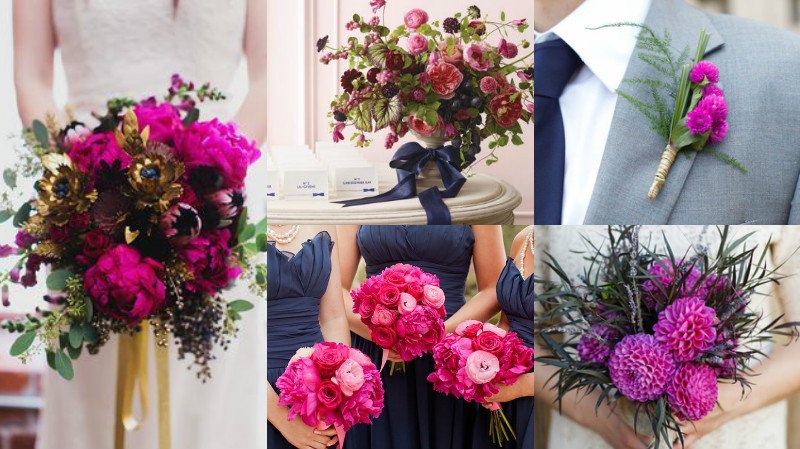 Table Centrepieces
Centrepieces in this colour scheme are best executed with florals. Use a selection of gold or silver vases, candleabras or jars (IKEA has some great ones)- then add blooms in fuchsia to compliment. As this colour scheme is quite empowering we advise keeping additional decor to a minimum.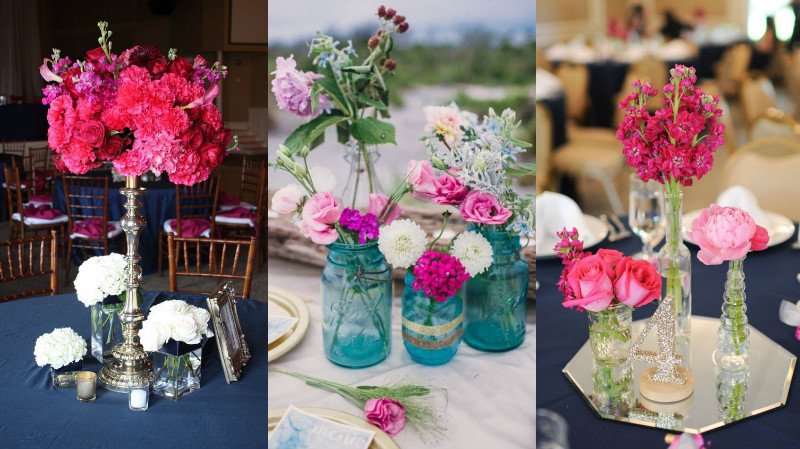 Table Settings
Geometric patterns are a great way to spruce up a drab wedding table and by combining them with a strong colour your table gets the advantage of a modern, quirky feel. Alternatively, keep it simple with a plain tablecloth and give all the attention to well-designed stationary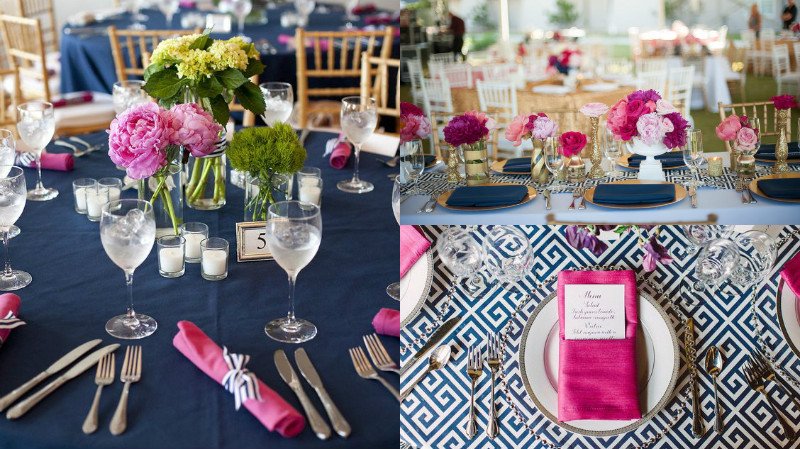 Wedding Cake
Its one of our favourite parts of a wedding day and lends itself well to any beautiful colour scheme as a show-stopping decor addition. We love the idea of going for a minimally coloured wedding cake (white, cream or grey) but adding pops of metallic or flowers to perk it up.