A church wedding is still popular with many Irish couples who will often choose to tie the knot in the church habitually attended by the bride.
If you do decide to go with a church wedding, you will need to request and follow the guidelines set by the religious denomination and also those of the church itself. If you are prepared to work to their guidelines then organising your church ceremony is relatively simple.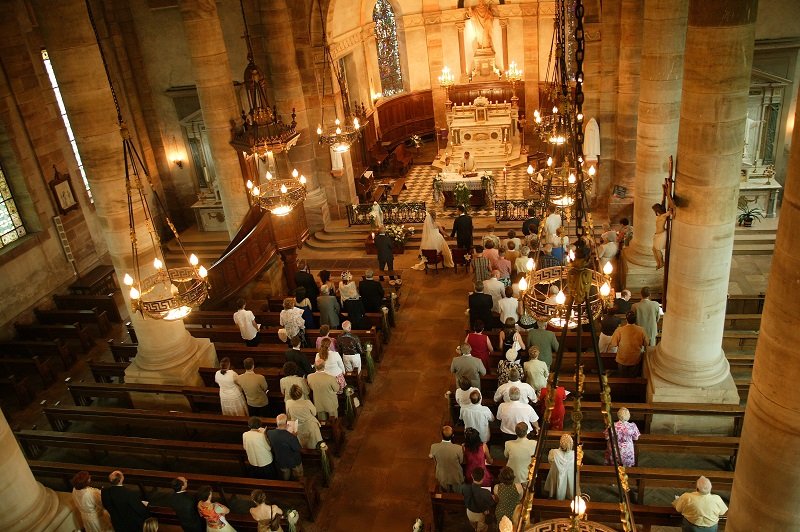 Firstly, phone the church office to make sure the church and minister is available on your proposed wedding date. There may be restrictions for the day of the week and the time of day that your ceremony takes place. The church may have specific paperwork for you to fill in to secure this date or it may be as simple as a phone call and follow up email to book.
If you are both members of the same church then things won't be complicated at all, but if one partner is from another church/denomination then it could pose a few more hurdles along the way.
You will have to show attendance at the church in the run up to your wedding, so do check the guidelines on this especially if you live or work away. You will also have marital classes to attend pre-wedding.
You will need to book a ceremony rehearsal before the wedding day. You will need to check if – there flexibility for the day of the week and the time of day; how much time is allowed and do all members of the wedding party have to attend?
There might be restrictions on your decorations within the church. For example, you may be allowed to adorn pew end with floral displays as well as the entrance and other specified areas, but not the altar. When it comes to the floral displays these are often gifted to the church, so do bear this in mind and factor into your floral budget in case you are thinking of using some of the flowers from your church ceremony in your reception venue.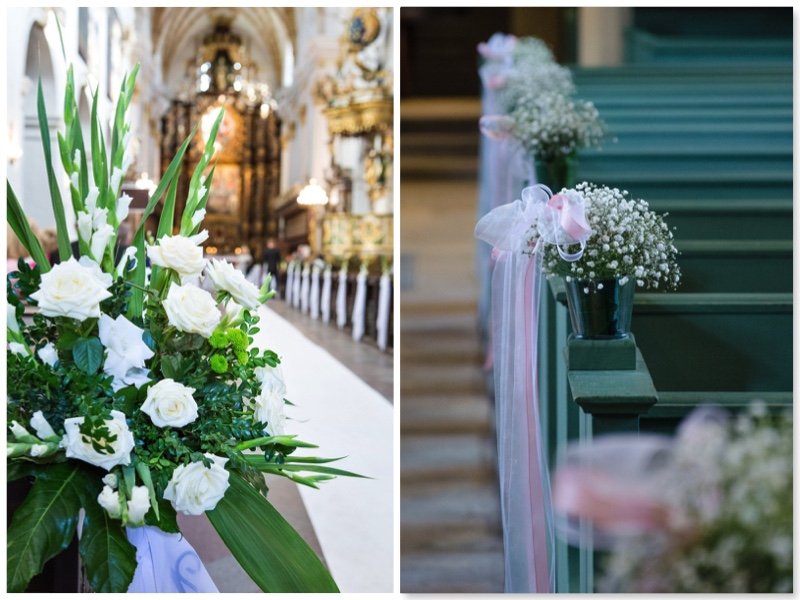 Also don't forget about your music. From the processional music, to the hymns and also while signing the register. Does the church have an organist that you could use or do you need to supply your own? Also make sure your chosen music for the procession and signing the register is suitable and there is the adequate space etc. for your musicians/soloist.
Finally, when leaving the church, while throwing of confetti is a long-standing tradition, there are some churches that don't permit this. So do check this out and pre-warn your guests who may be ready with buckets of the stuff! You could suggest they greet you with a spray of confetti at your chosen reception venue instead.