Didn't you know clouds are the new confetti in 2019? If there's a trend that's the bomb in weddings right now (literally), it's smoke bombs. These colourful clouds have caught everyone's attention and are the perfect backdrop to jazz up your wedding photographs.
Create unforgettable wedding photographs while putting on a show for your wedding guests! Take a look at some of our mood boards inspired by this smokin' hot trend!
Pink Thinking...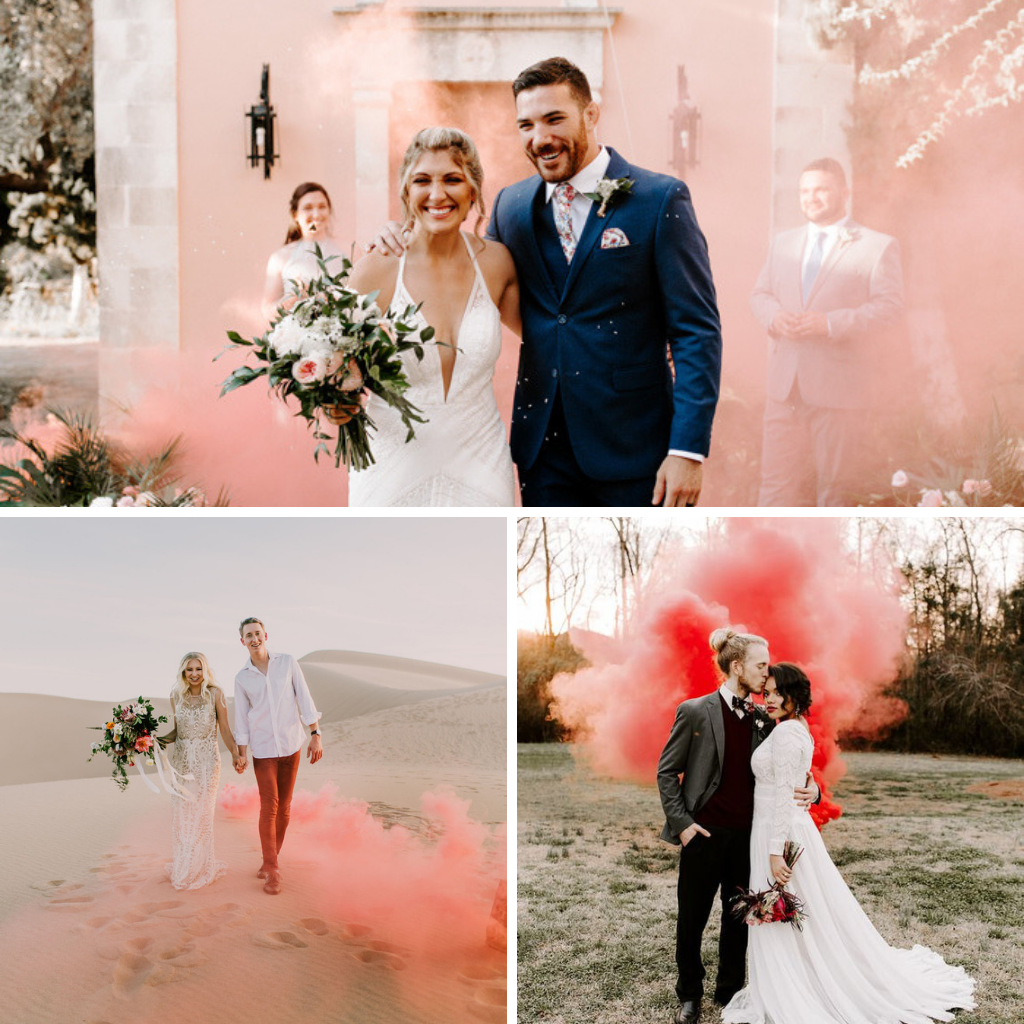 Dusky pink smoke clouds are a popular choice among brides and grooms. Opt for this soft delicate colour to add a pretty pop of colour to your wedding pics!
Obsessed with Orange ...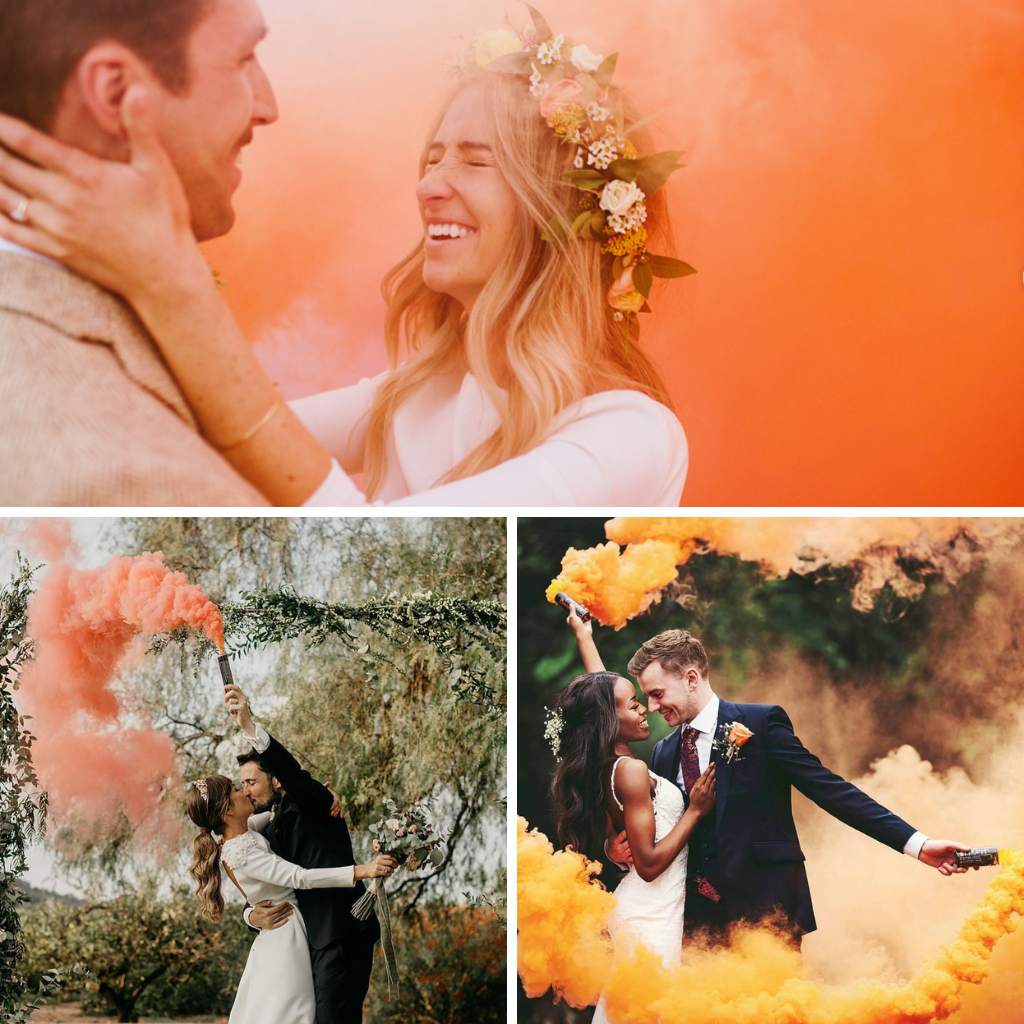 Brighten up the big day with orange/ coral tones! The perfect way to introduce Pantone's colour of the year to your wedding. WOW your guests with these smokin' props.
Something Borrowed Something...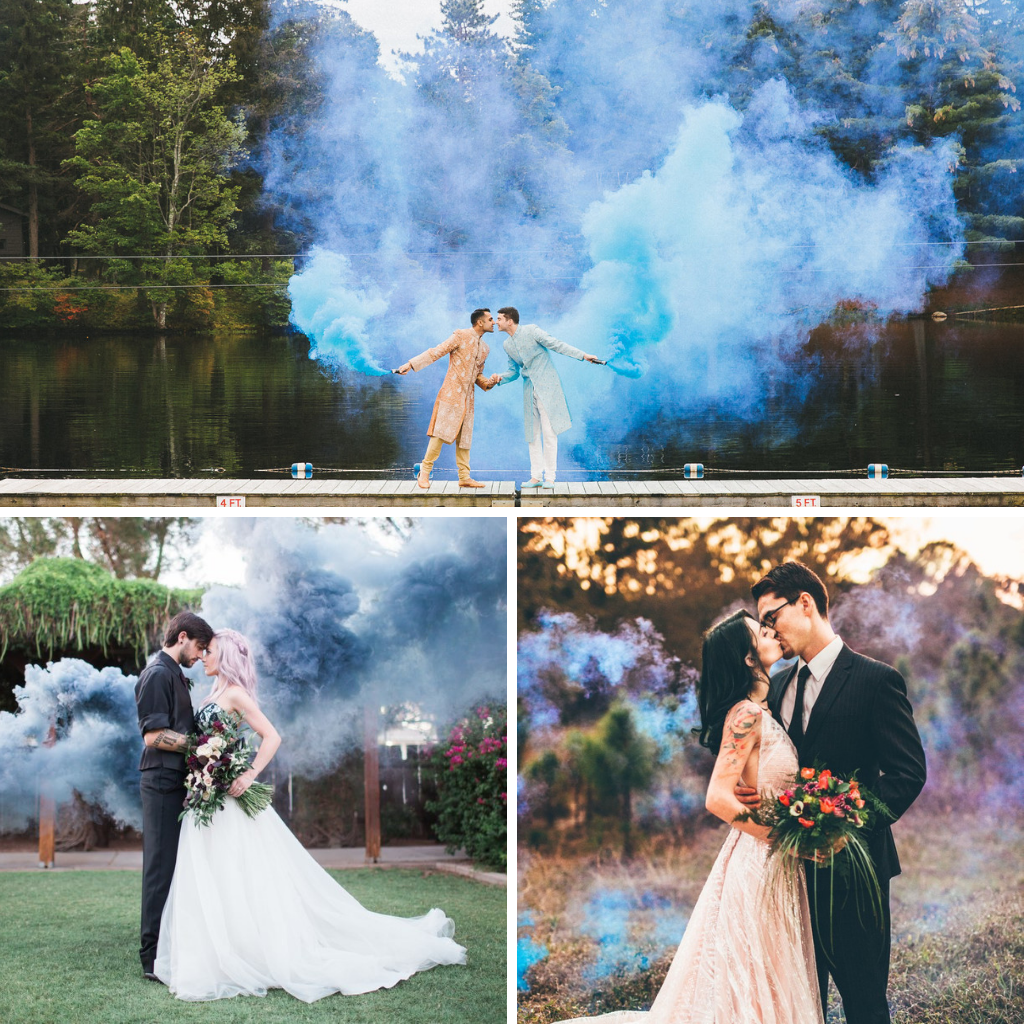 Wondering how to fit that 'something blue' into your wedding day? This could be the way. Once lit, the smoke bombs only last 45-90 seconds so speed is key to snapping that insta-worthy shot!
Clouds? or Smoke bombs...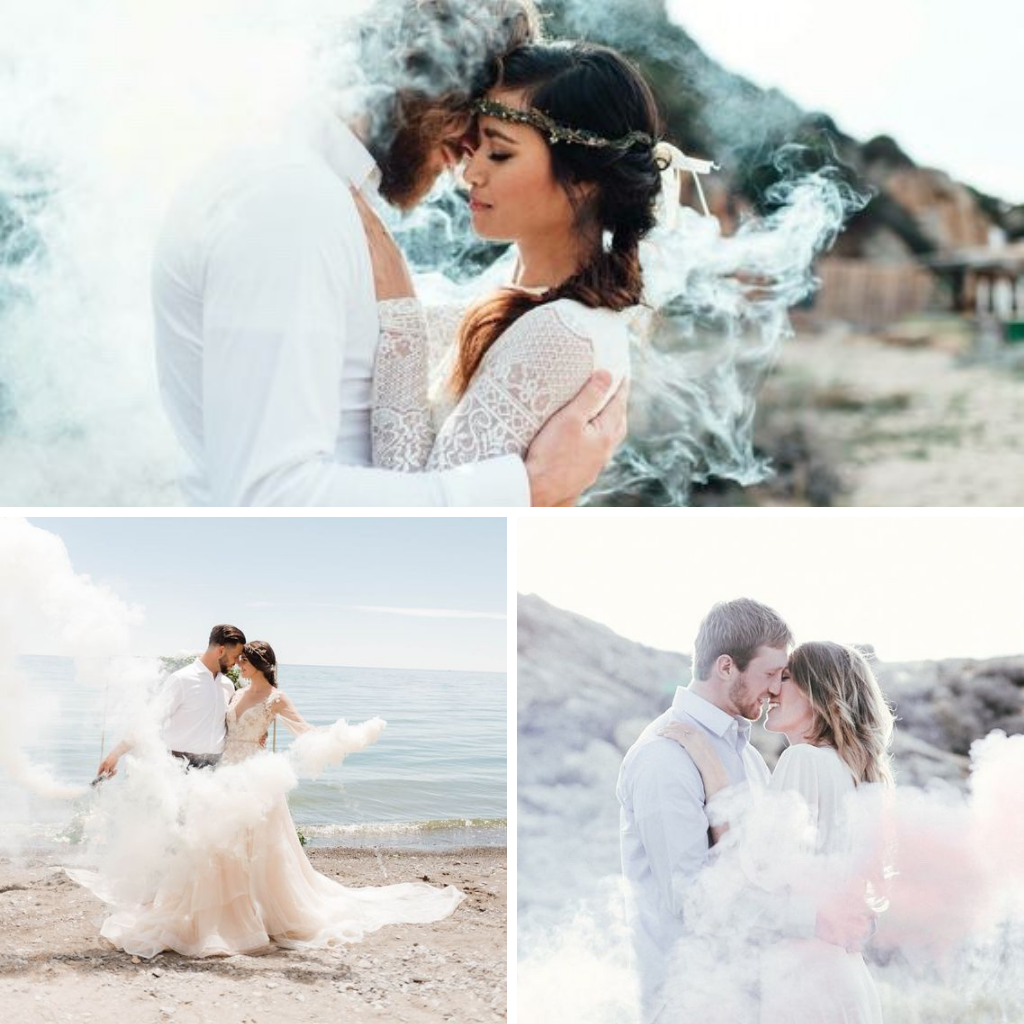 For an ethereal effect, white smoke bombs are just perfect. Keep things classy and create a smoky haze in the background of your wedding pics. Your photographer can help set up the shot while you strike a pose with your partner.
Colourful Chaos...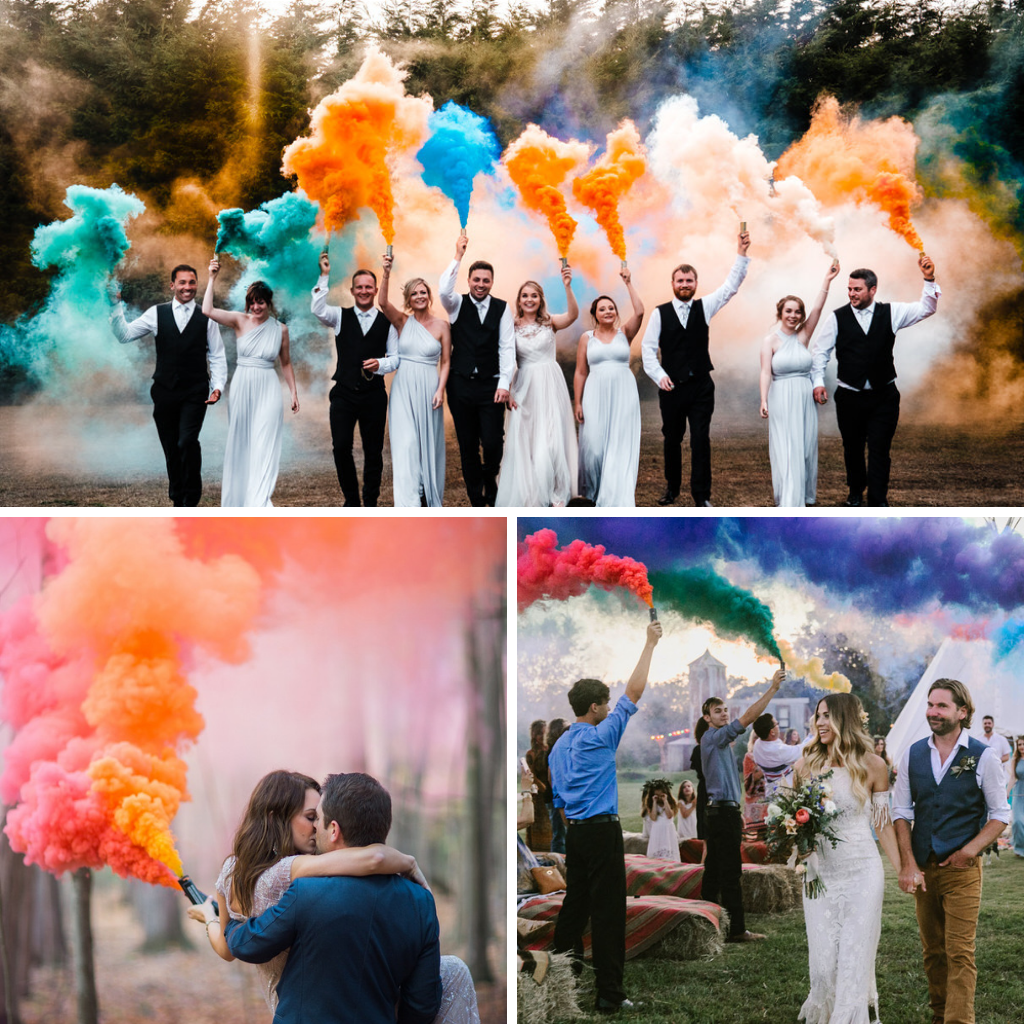 Grab your bridal party and have some fun! Celebrate and pop colourful smoke canons while your videographer/ photographer snaps the moment.
Find your wedding photographer online today with our helpful supplier's directory!