Make-up artist Paddy McGurgan and hair stylist Stephen McCusker discuss how Pippa's hair and make-up could look when she marries tomorrow.
Celebrity make-up artist Paddy McGurgan discusses what he would advise for Pippa's make-up for her big day: 'When it comes to her bridal make-up, let's hope lightening does not strike twice! Pippa has a small lid space, and for Kate's wedding her eye make-up was very dark which closes the eye instead of opening it. I would work a copper shadow lightly through her crease, this immediately warms her crease up, then I would place a champagne colour all across the lid, this brings warmth back to the eye, and will also complement her warm skin tone. For extra brightness, white shadow can be added in the inner tear duct. I would most definitely use concealer pencil in the waterline and keep the liner thin on the top lash line.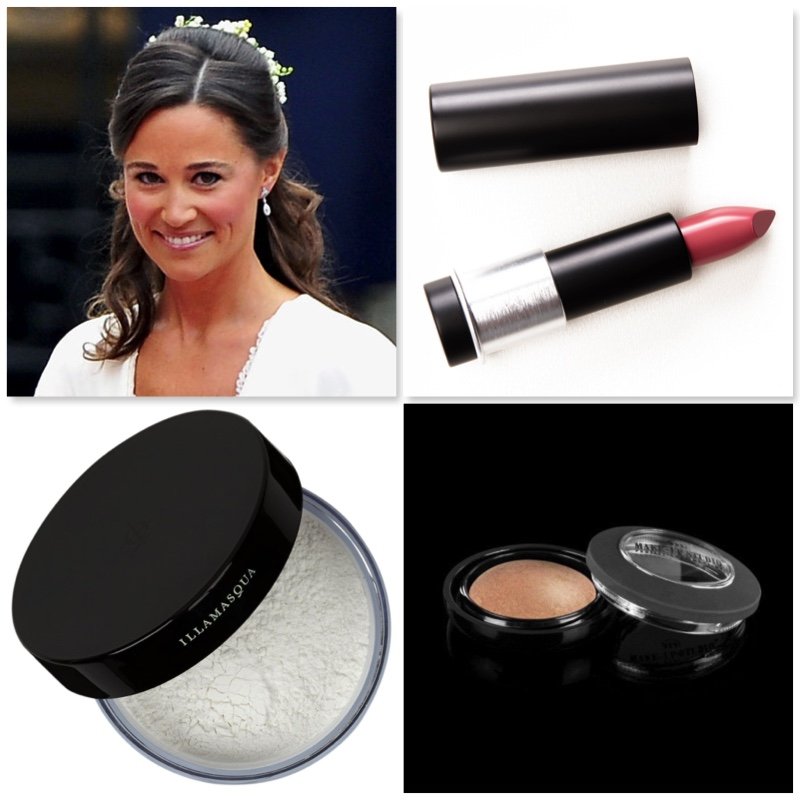 'As for her lip colour, she does often opt for a nude colour, but for her wedding day there should be some tone to lip to contrast against her naturally warm complexion. I would recommend a strong colour on the lips to shape her face and define her naturally beautiful lip shape. Perhaps a light burgundy berry tone which has enough of a pop to make it striking but yet not too intense to make it overpowering.
'For her complexion, I would keep it very simple and sheer. Pippa has beautiful skin, but needs extra illumination to allow it to look as healthy as possible.'
As for her brunette locks, award-winning hairdresser Stephen McCusker has his thoughts on how they will be styled when she marries James Matthews tomorrow: 'I would be very surprised if she copies her sister's half up, half down look. For a start she will want to make her own style statement, and unlike Kate, Pippa has the ability to be a bit more daring with her overall look on her wedding day. For this reason I think she will wear her hair up and opt for a very glamorous finish, in the same vein as those iconic 1920s movie starlets that we all know and love.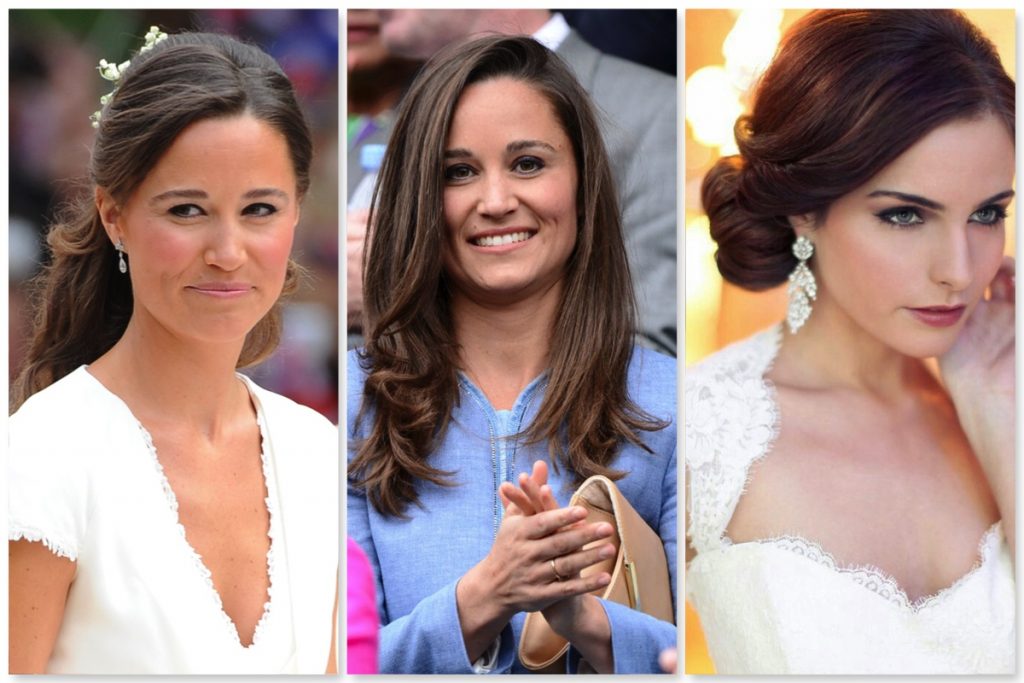 'I definitely think she will make the most of her best asset and once again opt for a fitted dress, that will flair out from the knee with a fairytale tulle finish. I can see Pippa in a lace dress, with some daring detailing, whether that be plunging neckline or a lower back and for this reason, an updo reminiscent of the golden Hollywood era would be perfect.
'I don't think her hair will be tight back off her face, there will be a few looser curls framing her face. I would also think that she will have two looks, one for the day and one for the evening. If she does go all up for the day, she may unpin it and let it fall softly onto her shoulders that evening.'
So, like Paddy and Stephen we can't wait to see what her hair and make-up choices will be. We have no doubt that she will be a beautiful bride – roll on tomorrow's celebrations!