WJ's round up of celebrities who have declared their undying love for each other with his and hers tattoos
We all know the perils of getting your better half's name inked on your body but Sheridan Smith and Greg Wood are the latest celebrity couple to have forever immortalised their relationship with a pair of couple's tattoos.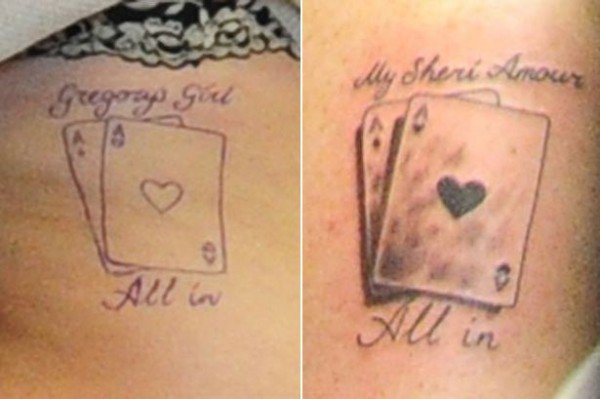 Sherdian and beau Greg were papped as they were getting matching his and hers tattoos in Notting Hill. The smitten pair have chosen to have a personalised design of Ace of Hearts with the message 'All in' underneath.  His says; 'My Sherie Armour' and hers reads; 'Gregory's Girl'- pretty damning evidence from the couple who have denied dating rumours!
And that's not all Sheridan has been spotted with! The thirty-three year old West End star appears to be wearing a diamond ring on her engagement finger!
Here are some other celebs that have declared their undying love in the most permeant of ways.
Beyonce and Jay Z
This A-list duo chose to remember their wedding day forever by inking the Roman Number IV for 4 on their ring finger as both their birth dates and wedding falls on the 4th.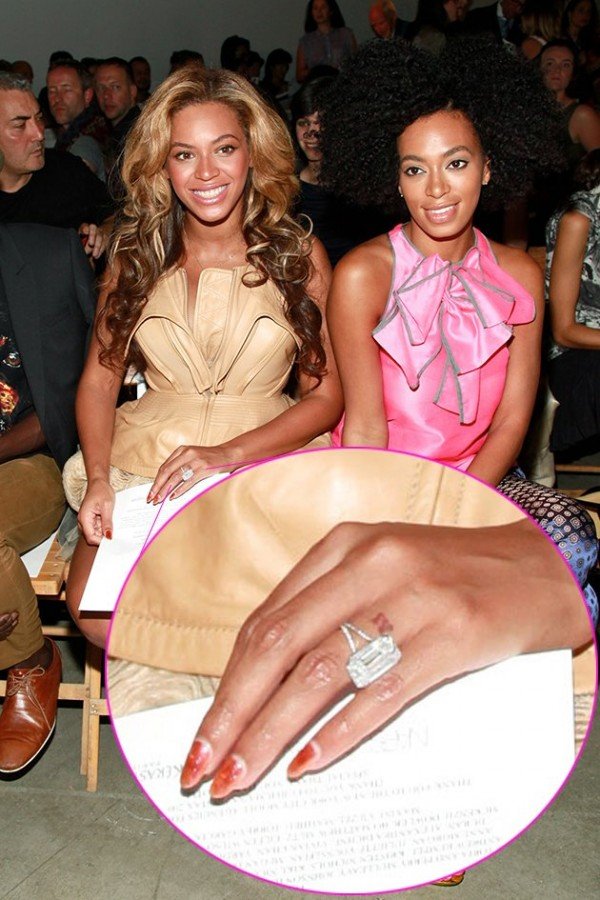 David and Victoria Beckham
Longstanding celeb couple David and Victoria Beckham each have tattoos dedicated to each other. Victoria has gone with her hubby's initials on her wrist whereas David has a portrait of her on his arm as well as her name scrolled across his hand. Just encase he forgets who is wife is eh?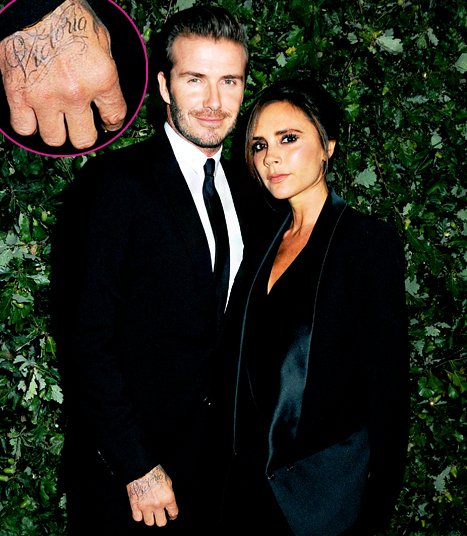 Shenae Grimes and Josh Beeche
Actress Shenae Grimes and fiancé Josh Beeche had each other's names inked behind their ears after their 2013 engagement. The 90210 star posted a picture of the two tattoos entitled 'two halves'. How adorable!
Word of warning; if you're tempted by these adorable public displays of love, bear in mind that the list of celebs with matching tattoos that have split is much longer than those still together!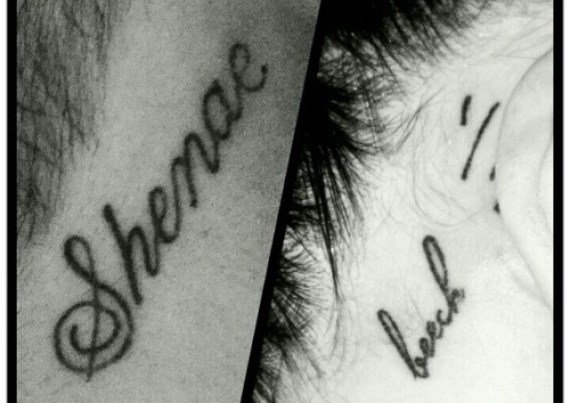 Khloe Kardashian and Lamar Odoms
As newlyweds this smitten couple tattooed each other's initials on their hands. That must be a painful reminder ever since the divorce in 2013.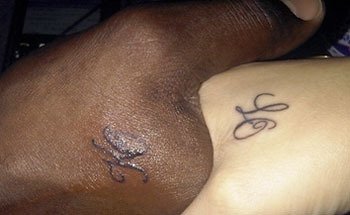 Katy Perry and Russell Brand
This hot couple were left with a devastating souvenir of their failed romance after they inked the Sanskrit inscription reading;  Anuugacchati Pravaha, meaning Go With The Flow.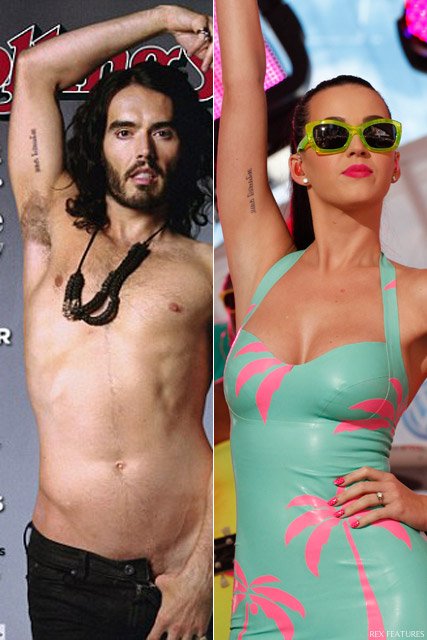 Eva Longoria and Tony Parker
Since their seperation in 2009 Eva has removed the large matching inking on her neck of Tony Parker's jersey number 'Nine' and their wedding date which she had inked on her wrist on their first wedding anniversary in 2008.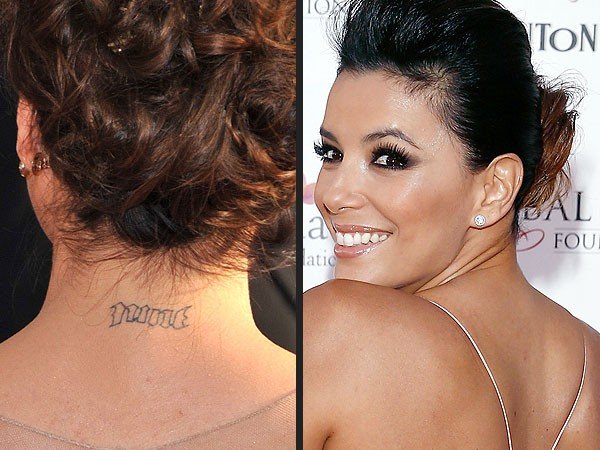 Evan Rachel Wood
A repeat offender; Evan Rachel Wood has had a black heart tattooed on her thigh to match on/off lover Marilyn Manson's replica ink on his wrist.
She also has the reminder of previous relationship to Jamie Bell tattooed on her leg as the letter 'J'. Following the split she reportedly said, 'we had matching tattoos because we knew our love would last forever. Trouble is, it didn't, things happened, we split. But I don't regret the tattoo. It reminds me of a great, great period in my life.' They later rekindled their romance then separated again in 2012.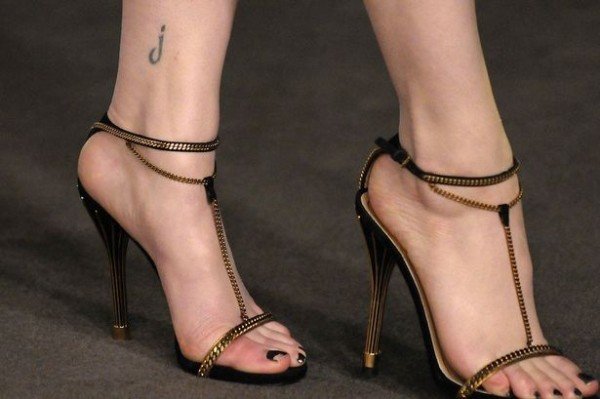 Featured Image- Tattoo Designs via Youtube