U2 band member and guitarist The Edge has walked his daughter Hollie Evans down the aisle for her Italian wedding to Jamie Hewitson.
The Edge is used to performing to huge audiences around the world, but giving away his daughter Hollie Evans to her long term boyfriend Jamie Hewitson was probably his toughest role yet!
Looking proud as punch, the famous Irish rocker escorted Jamie down the aisle for her wedding to Jamie in Tuscany earlier this week.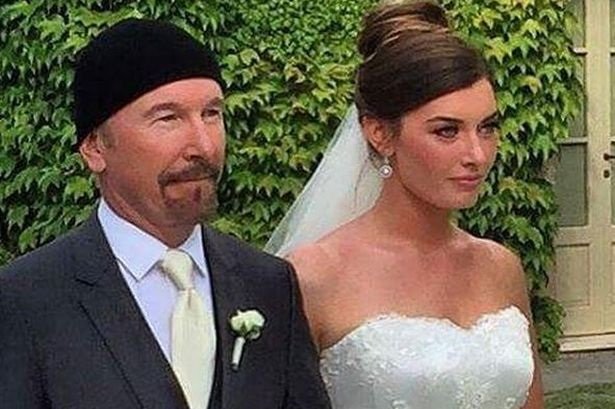 Every bit the beaming bride, Jamie shared the snap on social media and captioned it:
"Last moments of being a single lady"
Jamie wore her hair in a classic bun and her beautiful heart neckline wedding dress appears to feature delicate lace applique or embroidery.
The Edge wore a three-piece suit but even his daughter's wedding wasn't going to stop him wearing his signature beanie hat!