If you like it put an onion ring on it: fast food company foots the bill for namesake couple's Burger King wedding.
Joel Burger and Ashley King from New Berlin, Illinois met in Kindergarten but formally didn't realise the significance of their names until they were called together during an assembly in 5th grade. Since then the friends were known affectionately as Burger-King and when romance later blossomed for the pair in college, they kept it going.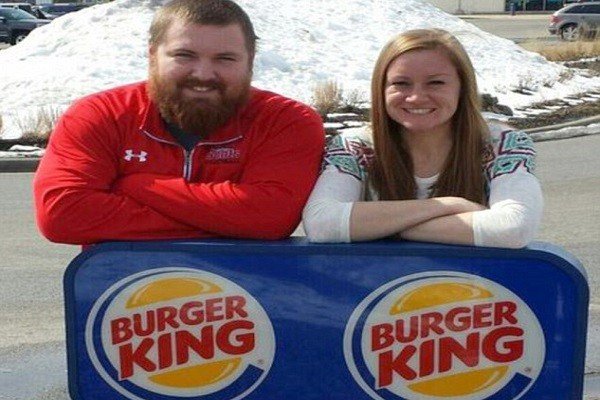 After Joel proposed in 2015, Ashley's mum remarked how funny it would be for the loved up duo to announce their engagement with a joke about their respective surnames. The newly-engaged couple placed a photograph of them posed behind a Burger King sign in their local paper, The New Berlin Bee, and the rest is history! Burger King eventually contacted the stunned childhood sweethearts via Skype and right at the end of the call announced that the company would pay for their upcoming nuptials! The international franchise will also provide gift bags and personalised  Burger King crowns for all the guests!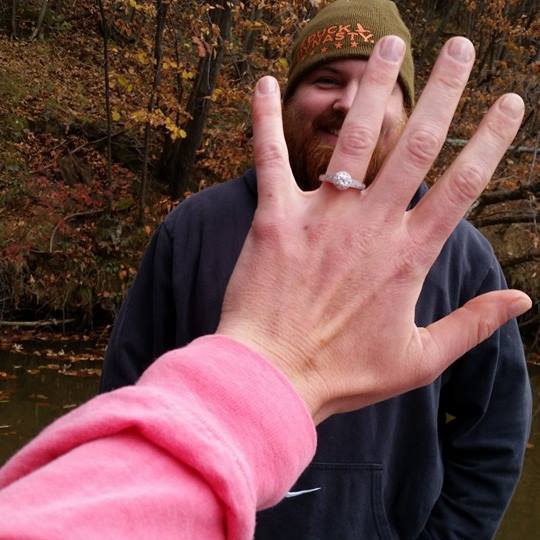 A spokesman for Burger King, Eric Hirschhorn said, 'On so many levels it felt like fate; they found each other and their story found us.' So does this mean that Joel and Ashley will be holding their wedding breakfast in the fast food joint and toasting their vows with a strawberry milkshake? I guess we'll all have to watch this space.
Other couples who have said I Do over a burger and fries…
Steven and Emily Asher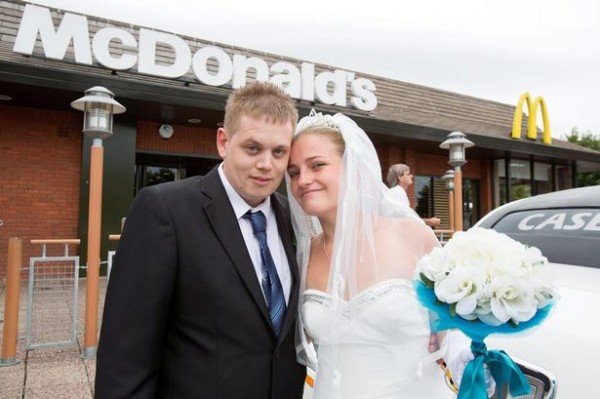 In 2013 a Bristol couple, Steven and Emily Asher opted to hold their wedding reception in their local McDonalds in Cribbs Causeway. The couple fell in love over regular dates to the fast food establishment and couldn't think of a better place to celebrate their big day. The duo arrived in a stretch limo and paid just £150 for a wedding breakfast for 33 guests in a roped off area of the restaurant!  Speaking to the Mirror the Bride said, 'It was an amazing day. I did get quite a few people staring at me in McDonalds but I didn't care- it was my big day and I was there to enjoy myself.'
Kalli Buchan and Gary Pritchard
Kalli Buchan and Gary Pritchard also from Bristol too chose to celebrate their marriage in local fast food restaurant, KFC! The couple made their union official at Bristol Register Office before feeding 30 of their closest friends and family £200 worth of the famous chicken.  The couple were following in the footsteps of Kalli's parents who also held their wedding reception in a McDonalds in Bristol!
Terry and Alice Speller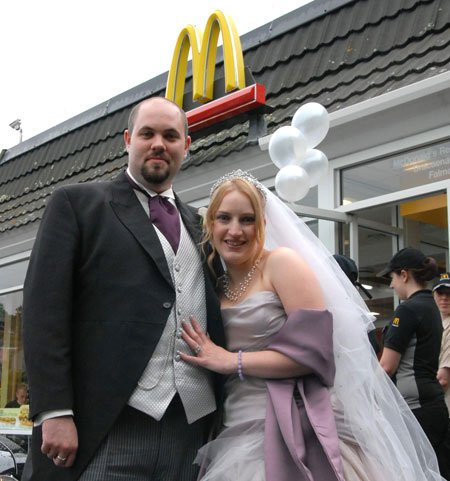 This young couple from St Austell in Cornwall tied the knot at the National Maritime Museum in Falmouth before being chauffeur driven to McDonalds for their wedding meal. Bride Alice said, 'We had spatulas held above our heads by McDonalds staff and there was free champagne and balloons….
It was a bit embarrassing with everyone watching us but it was great all the same.'
McDonalds Weddings in Hong Kong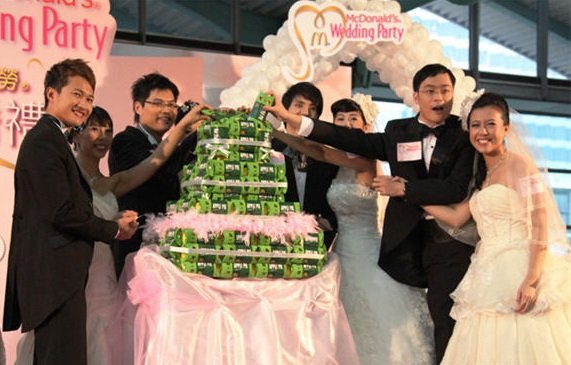 In 2011 McDonalds in China expanded their business model by introducing weddings to their repertoire, claiming that it was by popular demand! On their wedding planning website, the Hong Kong McDonalads promises a wedding package that include; unique venue decoration, customised games, and special gifts for the Bride, Groom and friends. The multinational company even claims to take care of everything- so all you have to do on the big day is turn up!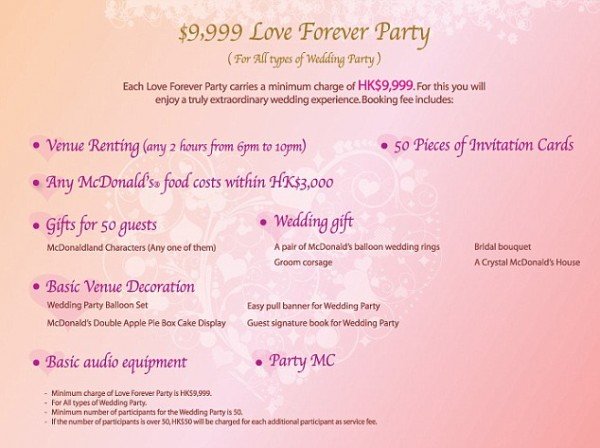 Although many of us would balk at the idea of a fast food wedding reception; Groom Steven Asher makes an interesting point; everybody loves McDonalds don't they? With the prices of weddings spiraling out of control is this a great cost effective way to feed your wedding guests something they'll all enjoy?
It may just catch on!
Featured Image from Lookingforbeautydaily.blogspot.co.uk