Prince Philip's godson marries fashionista Kata de Solis at 'society's first Instagram wedding' that featured a chicken head and bunny ears
Ashley Hicks, second cousin to the Prince of Wales and son of late designer David Hicks, married American fashionista Kata de Solis, at her Oxfordshire home on Saturday.
The bride wore a white lace jumpsuit, white bunny ears and a birdcage veil. The groom wore an orange and white printed cape with feathers, and a chicken head mask.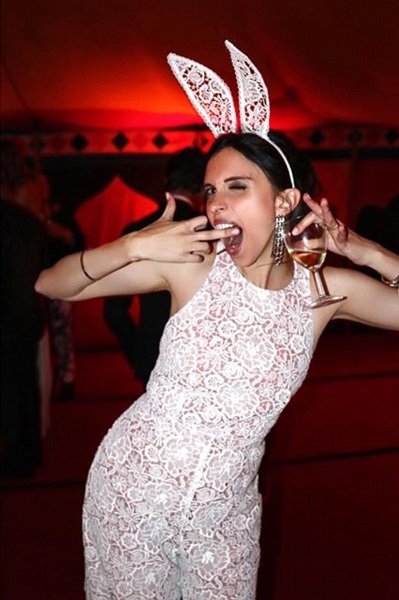 Ashley, who is Prince Philip's godson, married Kata in what is being called, 'society's first ever Instagram wedding'. The couple met on Instagram and got engaged a month later. They were introduced online by illustrator Donald Robertson, who was also their best man. Donald brought along speech props in the form of illustrated white boards, to pay tribute to the Instagram accounts and the hashtags that brought the couple together. He said:
We would like to thank Instagram for what we believe is the first superposh hook-up."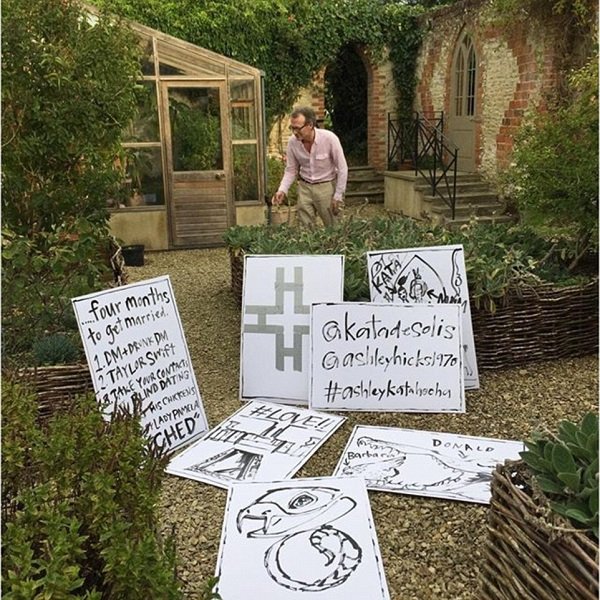 Celebrity guests in attendance included the designer Christian Louboutin, Game of Thrones star Gwendoline Christie who plays Brienna of Tarah in the show, the groom's mother Lady Pamela Hicks and his sister India Hicks, who was bridesmaids to Princess Diana in 1981.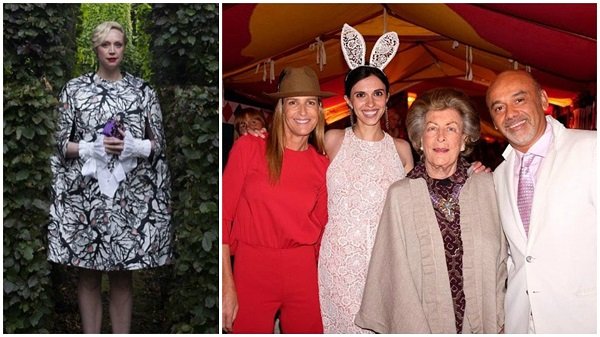 Hicks's daughters from his first marriage to designer Allegra – Angelica and Ambrosia, were also at the wedding. Angelica, who is only 11 years younger than Kata, was on hand to do the honours of pushing her new stepmum's face into the wedding cake.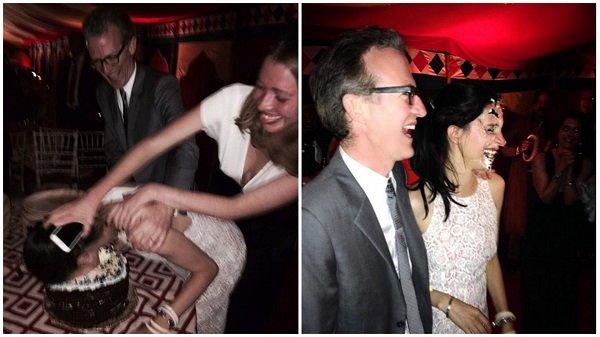 Kata shared photos on Instagram of her wedding day and captioned the last image:
LAST ONE, I PROMISE, BEFORE I ATTEMPT TO BE LESS OF A BRIDE CLICHÉ"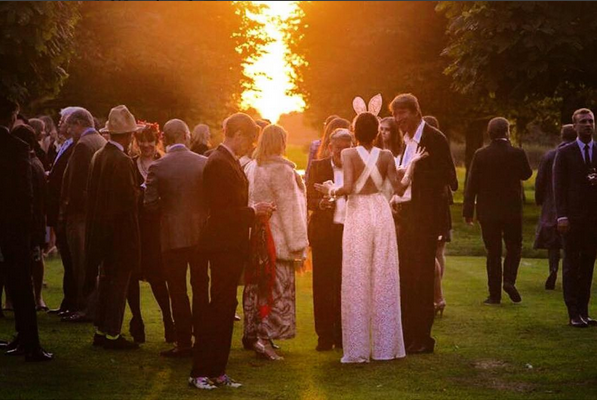 We think this bunny-eared bride does not really need to worry about being a 'bride cliché'!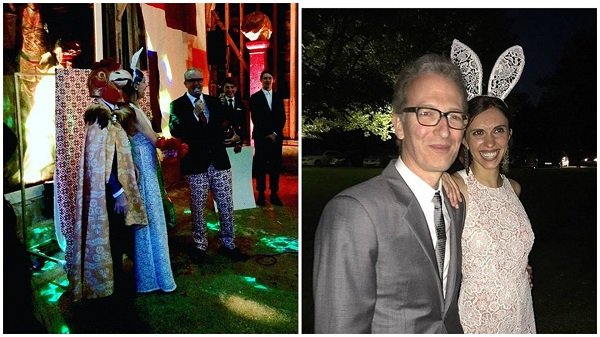 Featured image credit: ashleyhicks1970 Instagram