RTE presenter Sinead Kennedy and husband move in together after being married for two years.
TV presenter Sinead lives and works in Dublin whereas hubby, Conor Kirwan, who is a naval officer, has been based in Cork for the past two years. A change in career circumstances for Conor has meant that he can now move up to Dublin to live with his wife full time, after a long distance relationship.
Speaking to the Irish Independent, Sinead said,
He moved in with me after years of being apart. Our relationship was something that we did at the weekend and we didn't get to spend too much time together. But now we see each other all the time.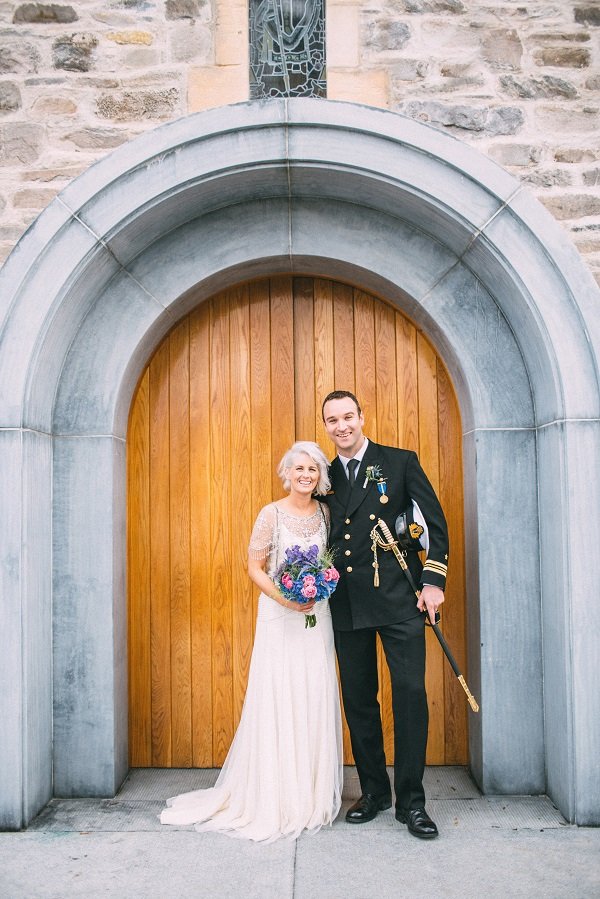 Speaking about their decision to have a long distance marriage, Sinead remarked how she could never ask Conor to leave his job just to be with her,
That's just life, you have bills to pay.
The couple, who have been together ten years, tied the knot in October 2014 in an intimate affair at Dromquinna Manor. 
Revealing to the Irish Independent what her biggest wedding regret was, Sinead said,
We did the father of the bride and father of groom speech beforehand, but we left everyone else until the end….I was dying to get on the dancefloor and I didn't get moving until a lot later than I would have hoped.
The twosome enjoyed a mini-moon in County Kerry before having a blowout honeymoon in Januray 2015 travelling across eight countries!
After their marriage, Sinead gushed about how much she was looking forward to moving in with her new husband, saying she would feel 'delighted' and 'privileged' to have him every day. So, how are the happy couple finding their new life together?
We feel even closer and we are more of a team. I know this sounds like a cliché, but we are stronger than ever.
Featured image- Sinead Kennedy Instagram