This Alice in Wonderland inspired wedding is the prettiest thing you'll see all week…
Take one famous children's novel and lots of imagination and what do you get? One magical Alice in Wonderland themed wedding complete with a Mad Hatters Tea Party and a white rabbit.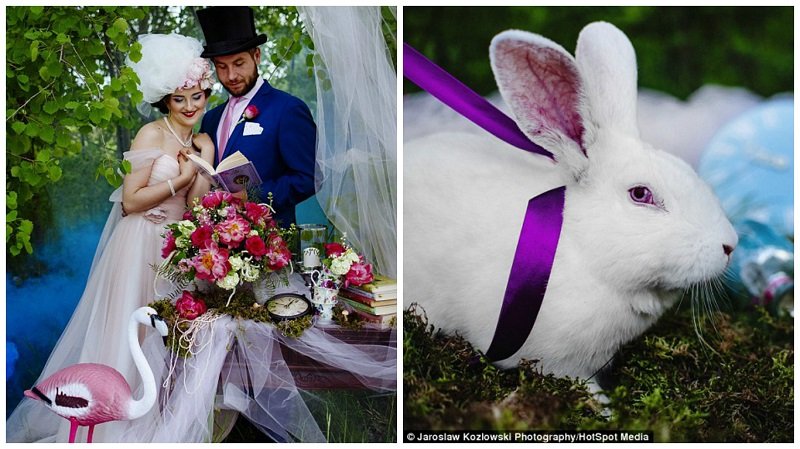 Natalia Kurzawa, 26, and her husband Rafael, 29, from Wroclaw, Poland took a year to plan their fairy tale wedding which was inspired by the classic tale by C.S Lewis.
Natalia, who met Rafael in a tearoom four years ago told the Daily Mail :
We both decided to have an Alice In Wonderland theme because the book means a lot to us.

On the day that we met, the Alice In Wonderland book was lying on the bookshelf next to our table.'From that day on, we decided to 'go down the rabbit hole' together, and we haven't looked back since.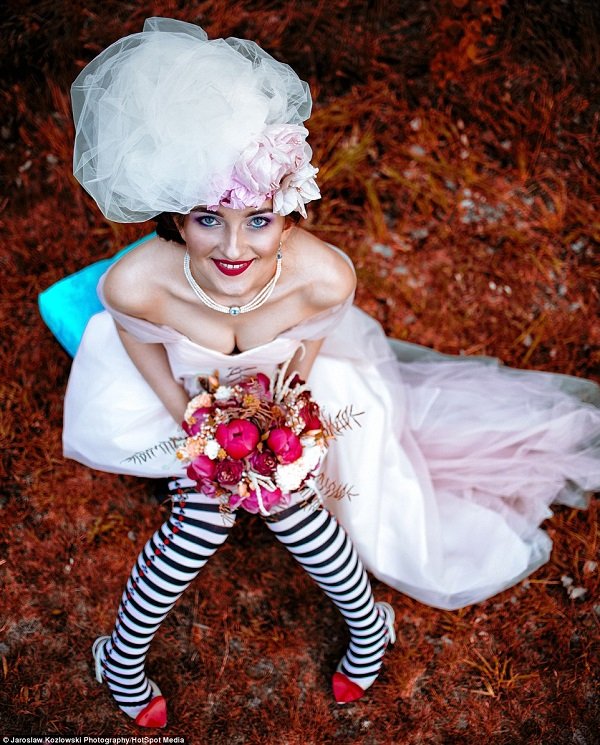 Embracing the theme the couple's wedding shoot was filled with details inspired by the novel including an elaborate Mad Hatters Tea party reception,  colourful flowers, mismatched teacups, a topsy-turvy wedding cake, clocks and playing cards and even a white rabbit.
Ensuring every little detail was perfectly in keeping with the theme, Natalie and Rafael even went as far as collecting Alice in Wonderland inspired props including vintage tea pots and cups; keys and clocks.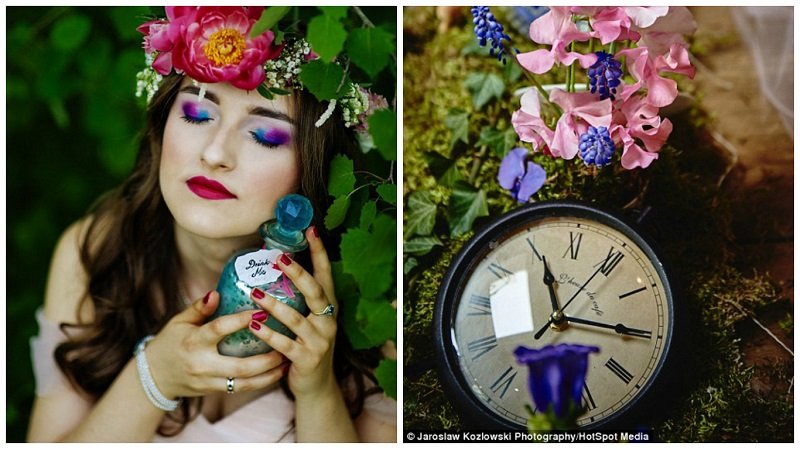 The colorful wedding featured hand painted 'this way' and 'wrong way' signs, grass covered tables, a huge mirror and an abundance of pink, purple and blue flowers.
The bride wore a beautiful soft pink tulle wedding dress, accessorized with a floral headpiece, black and white stripped socks and shoes featuring a large red heart.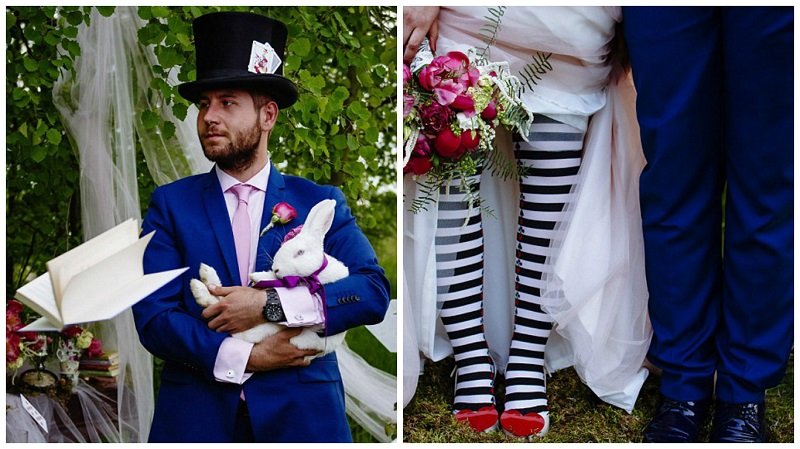 The groom wore a vibrant blue suit and pink tie and can be seen posing in a black top hat – similar to that worn by the Mad Hatter.
Natalia said:
We wanted to take our guests on an extraordinary journey and show them our idea of a real wedding wonderland. Our wedding is a proof that every idea is possible.