One of our favourite celebrity couples, Rochelle and Marvin Humes, have taken to Instagram to celebrate their fifth wedding anniversary, and it is seriously sweet.
Half a decade since their spectacular and glamorous wedding at Blenheim Palace in 2012, the loved-up duo have marked the milestone by paying tributes to their significant other on social media. Marvin, former JLS member and top DJ, opted for a length speech about his wife on their anniversary, captioning a changing slideshow of the most stunning wedding images. He said:
"27th July 2012 was the happiest day of my life. I married my best friend and soulmate. 5 incredible years have passed and everyday just gets better and better. Rochy thank you for giving me everything I've ever dreamed about. You're the most incredible Mother and all I ever hoped for and more in my Wife. I look forward to our next 50 years together where we'll be forever loving and laughing. Today we'll be celebrating like it's day one. Love you baby. Happy Anniversary. Marv x"
Similarly, Rochelle posted six throwback snaps of their big day on Instagram. The Saturday's singer and TV presenter gushed "27. 7. 17 Happy Anniversary Mr H. 5 years ago today I said "I DO" and I'd say it over and over again. My rock, my best friend and I fancy the beeppppp out of you. Here's to 155 more''. In another snap, of the two holding their marriage certificate, she captioned it 'signed, sealed, delivered'. Rochelle provided an insight to their opulent wedding for fans, revealing their venue decor, and of course her stunning bridal look- a classic design with a theme of black and white.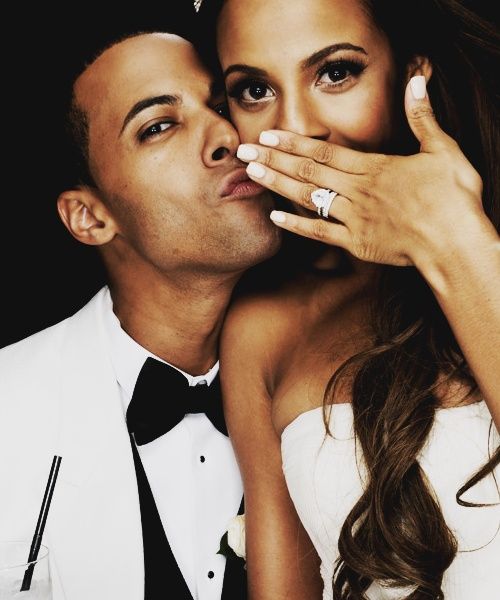 The celeb couple, who are parents of daughters Alaia-May and Valentina, are certainly proving that romance is still alive! In an exclusive interview with Hello! in 2012, Marvin recalled the moment he set eyes on his bride:
"When the music started up and I knew Rochelle had arrived, I was desperate to turn around and look at her. We hadn't spoken all day and had spent the previous night apart. I'd missed her and I couldn't wait to see her. But so many people had said to me that I shouldn't turn around – that it was unlucky. Then, when I looked to my left and she was there, oh man, she looked unbelievable; more beautiful than I've ever seen her look. Her face, her smile, the dress, everything… She was absolutely stunning."
Ever since their special day, the couple have returned to their wedding venue on their anniversary. Rochelle shared a live Instagram 'story' of them visiting the stunning palace, striking a pose and staying in a quaint but luxury cottage near the venue in Oxfordshire. We personally love this tradition for brides and grooms and think it is a lovely way to reminisce about your special day.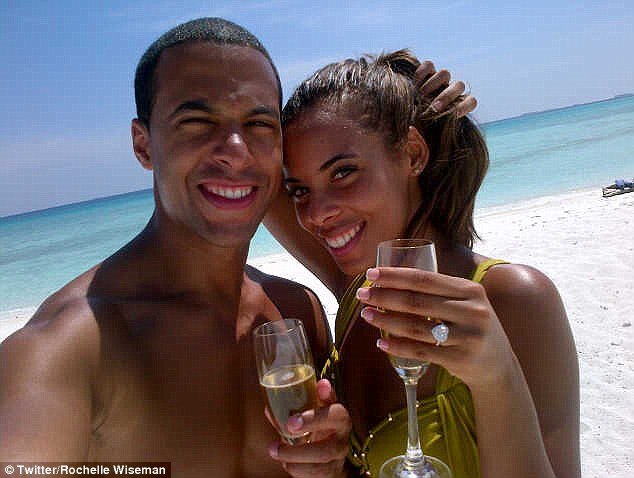 Happy anniversary to Mr and Mrs Humes!
Set Featured Image Credit: Rochelle Humes | Instagram