A mum from Atlanta, Georgia has paid a touching tribute to her late son in her wedding photos, taken six months after he passed away.
If you have ever lost a family member in the months leading up to your wedding day, you'll understand how difficult to it is cope without them. Anna Bozman Thompson had to experience this firsthand when she tied the knot with her long-term boyfriend Travis Thompson six months after her eight year old son Lake passed away from leukemia.
Lake had been battling the disease for years which prompted Anna and Travis to put their wedding plans on hold. Then earlier this year, three weeks away from his ninth birthday, Lake passed away to his family's distress.
Anna and Travis' eventual marriage was their way of honouring their son who had always wanted them to tie the knot, but Anna was understandably dreading taking wedding pictures and shared her concerns with her photographer- Brandy Angel. Angel then superimposed Lake into one of Anna's wedding photos, thus giving him a presence on the special day.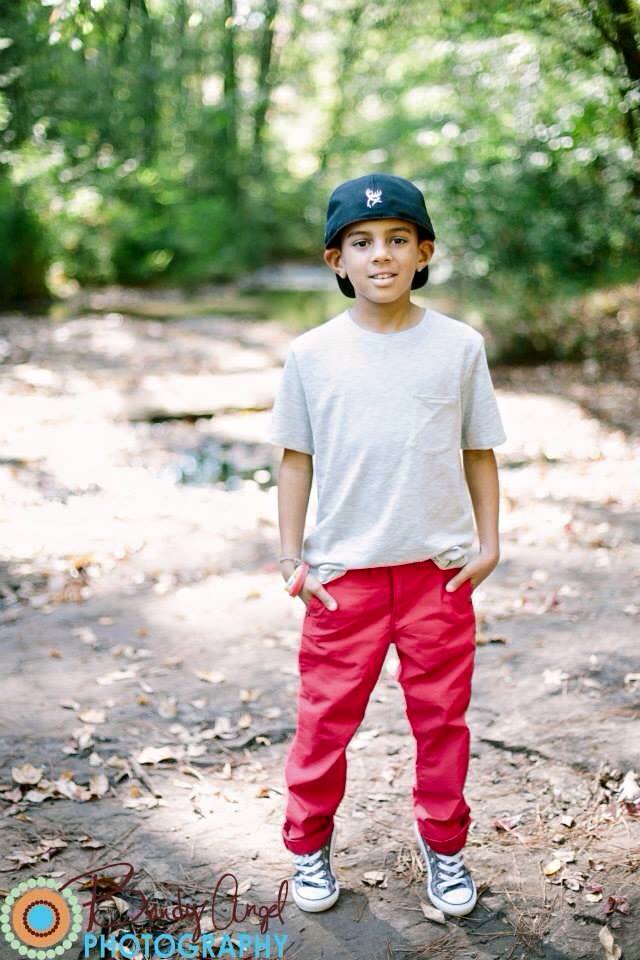 In Speaking to Fox5 Atlanta, Anna said: "The thing I dreaded most was taking the pictures. I was sad because he wasn't going to be in the pictures and it's like you feel guilty taking photos without him."
"Although my family will never be complete here on Earth, we will be in Heaven. I do know that ️Lake has been watching over us especially when we got married. He made sure that it would be a day that none of us would forget. Although I felt his presence that day and I was actually happy, it was almost unbearable to take family pictures without him," she said.
The image features Anna and Travis with their two younger children, and the inclusion of Lake allows the family to experience the day as a whole. We love the extra mile that this photographer went to and think this is a beautiful tribute for any lost family member.