We thought we'd seen it all with Lady Gaga's creations but now reality star Lucy Watson is keen to get in on the action with a cheese inspired wedding dress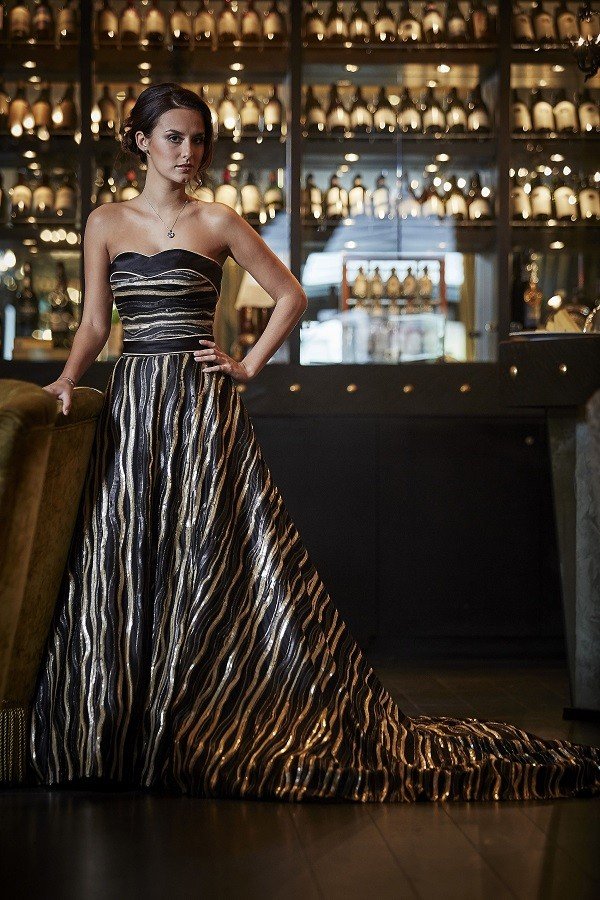 The £40,000 couture outfit, which has been tailor made for the 23 year old TV reality actress is designed to emulate the brand new packaging for Pilgrim Cheese.
Created by the acclaimed designer, Zeynep Kartal, the gown features 20,000 hand-stitched sequins, in the shape of the new logo using the iconic black and gold colours.
The fabulous creation, pictured in the Baglioni Hotel in Knightsbridge, is on trend following the media frenzy surrounding the Henry Holland's Magnum dress in 2014 and would make the perfect alterative to a traditional, white dress!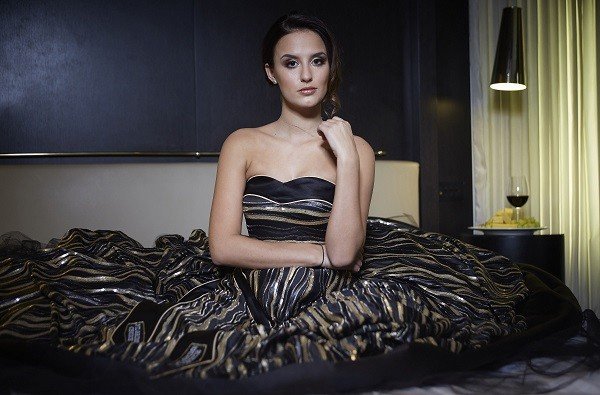 Lucy, who is usually photographed sporting a more casual look, of well-tailored trousers and fitted blazers looks stunning in the design made exclusively using supreme silk; a new material for 2015 which is yet to be used by any other designer.
Zeynep Kartal, who has produced striking couture outfits for celebrities such as Cheryl Fernandez Versini and Amanda Holden said,
"The inspiration came from the Pilgrims Choice Cheddar Cheese package…

The result creates a distinctive sense of elegance and femininity using the finest fabrics and hand-made embellishments."
We wonder if Lucy's on/ off love interest Oli Proudlock thinks she looks good enough to eat!
We wonder if this look will be coming to bridal shops near you soon!