New Hampshire couple got the perfect wedding surprise when Justin Timberlake crashes wedding.
Unexpected wedding guests aren't usually a welcome surprise, except when they are Justin Timberlake.
Newlyweds, Chelsey Guadet and Ryan Parks were posing for a pre wedding photo shoot at Omni Mount Washington Resort when the bridal party noticed international pop star, Justin Timberlake making his way towards them.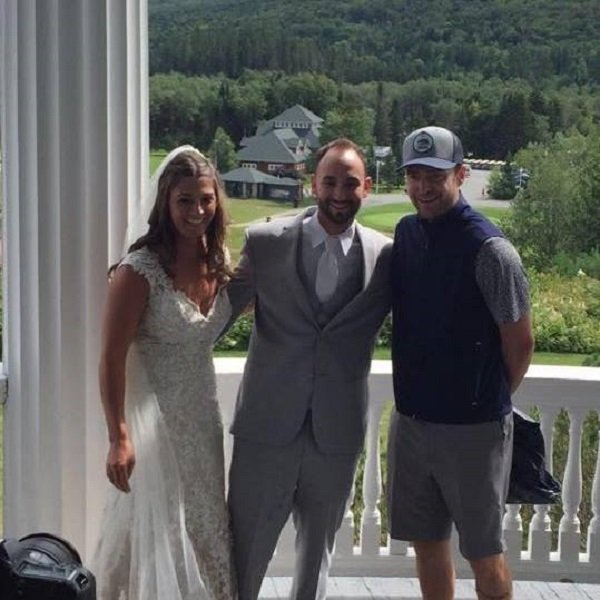 TMZ, who posted a video of the scene online, reported that the father of the bride had bumped into the 'Can't Stop the Feeling' singer earlier in the day. Unbeknownst to the bride and groom, the father of the bride had convinced JT to stop by and take a photograph with the happy couple.
The video shows the singer walking past the bemused bridal party to get to the bride and groom. One onlooker jokingly remarks,
Who's this guy?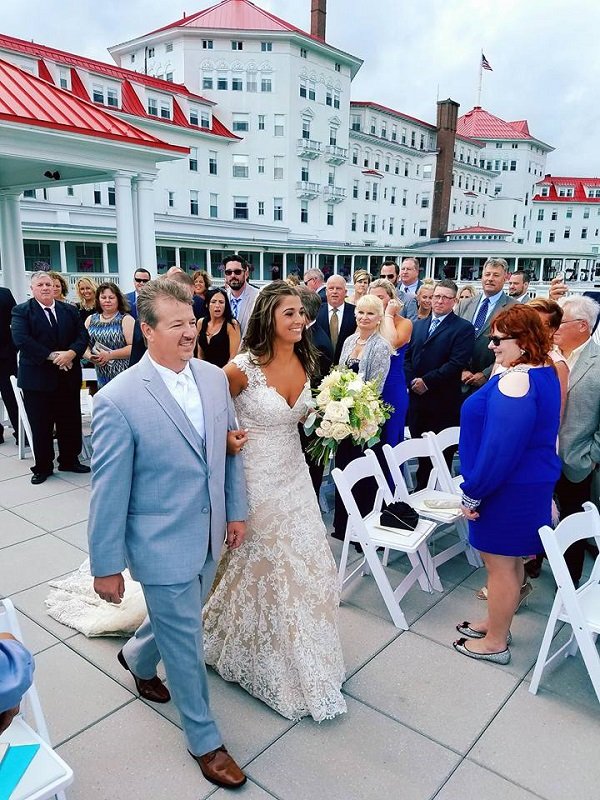 Bride, Chelsey tells Entertainment Today,
So we were taking the first look photo and all of a sudden Justin Timberlake appears out of nowhere, shakes my husband's hand and congratulates us and takes a photo… we thought it was awesome of him to do that, but had no idea it would go viral.
Dressed casually in grey shorts and a navy gillet, Justin posed with the pair before remarking he had another wedding to get to.
We wouldn't mind if Justin Timberlake crashed our wedding. Let us know who your favourite celebrity wedding crasher would be!
Featured Image Credit- People