Ireland's dating doctor Willie Daly is urging the Tinder generation to turn off their smartphones in favour of finding love at the Matchmaking Festival in Lisdoonvarna.
Running from 28th August –  6th October the annual matchmaking festival celebrates the long standing Irish tradition of matchmaking. Under the guidance of third-generation matchmaker Willie Daly, the tradition has evolved into a six-week long event attended by thousands, making it one of Europe's largest single's event.
Recently a LGBT matchmaking festival has been added from the 2nd – 4th October.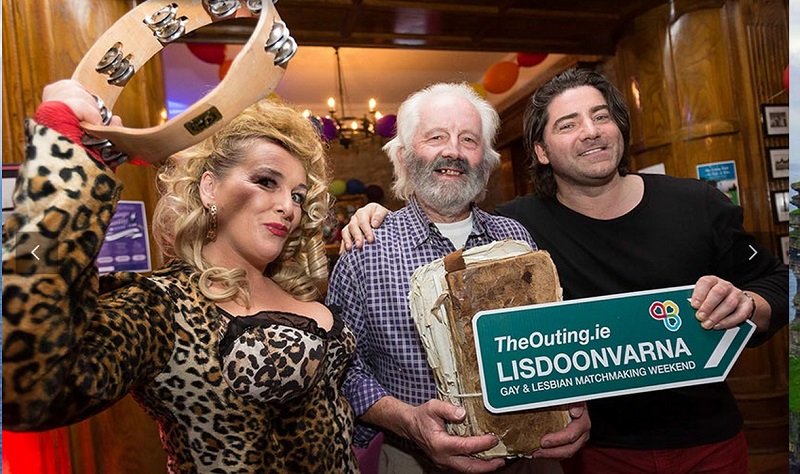 Singles, of all ages and nationalities come to Willie in the hope that he can find them their perfect match.
Revealing the secrets of his success on the event's website Matchmakerireland.com Willie says it's all about traditional methods and having that 'spark' He says:
"I don't go near the internet myself and I'm certain the old way of matchmaking is far better than any computer.

The best part of it is when I introduce a couple for the first time.

I'll sit down with them, introduce them and maybe have a cup of tea.

I'm there to stop any awkward moments and I can usually see straight away if there's a spark there and if it's going to work out.
"There'll always be a place for this type of matchmaking in the west of Ireland, because there's so much rural isolation and still a lot of lonely bachelors out there.

I've probably introduced around 1,500 people over the past 12 months, many of whom would be in their 50s, 60s and 70s.

But I'd like to hear from more young people who are looking to meet someone.

My message to them is that it's far more effective to touch a person than the keys of a computer."
People  don't necessarily come to look for love either– they come  by the thousands in search of a good time. For the month of September, dances run  from 12.00 noon each day and carry on into the small  hours of the next morning. Set dancing exhibitions are also a feature of the event and  there's live Irish music in most pubs throughout the festival.
Lisdoonvarna is so famous, it even has its own song…