Go Follow Me Facebook
One of Instagram's most popular photographers #FollowMeTo gets married and his announcement is exactly what you would expect!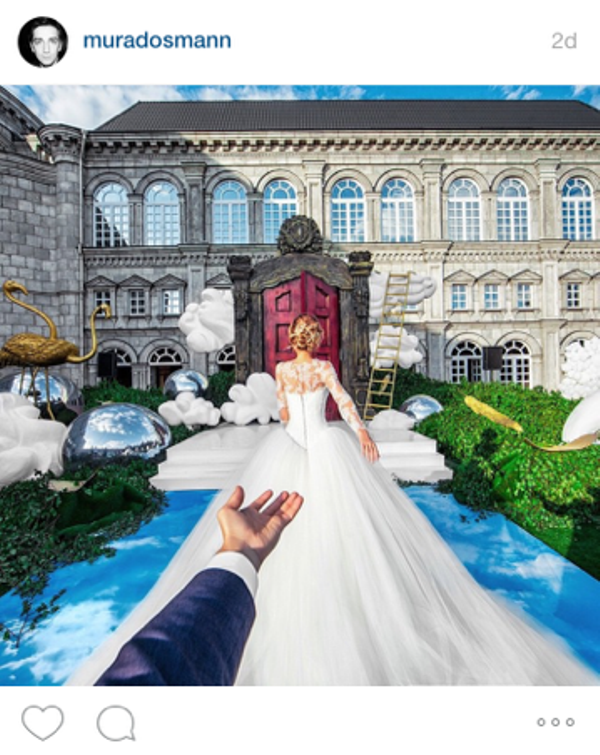 Muraad Ossman has made quite the name for himself on Instagram by taking intimate shots of himself being led to exotic locations by his partner. The images, which are always captioned with '#FollowMeTo' highlight beautiful destinations that he 'follows' Natalia to across the world. Now the pair have tied the knot and announced it in the most fitting way possible- a candid #FollowMeTo picture.
In the first of two images released, Muraad follows his new bride along a pathway of clouds as her dress billows behind her. Meanwhile in the second, we catch a glimpse of the couple's wedding preparations.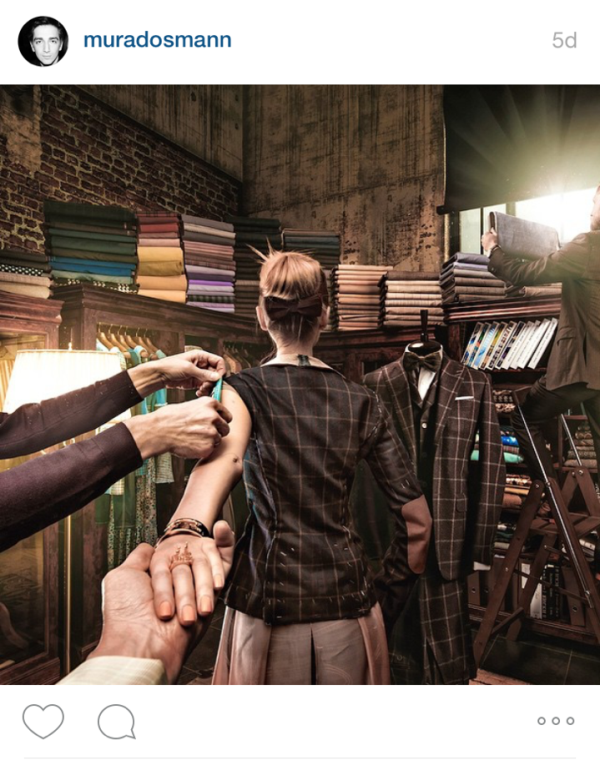 Natalia herself also took to Instagram to showcase her own series of images which give her wedding dress the attention it deserves. The stunning Vera Wang princess gown was a traditional choice and was complimented by a long veil and lace sleeves. However the most eye-catching component was clearly its long, full train which was an undeniable show-stopper.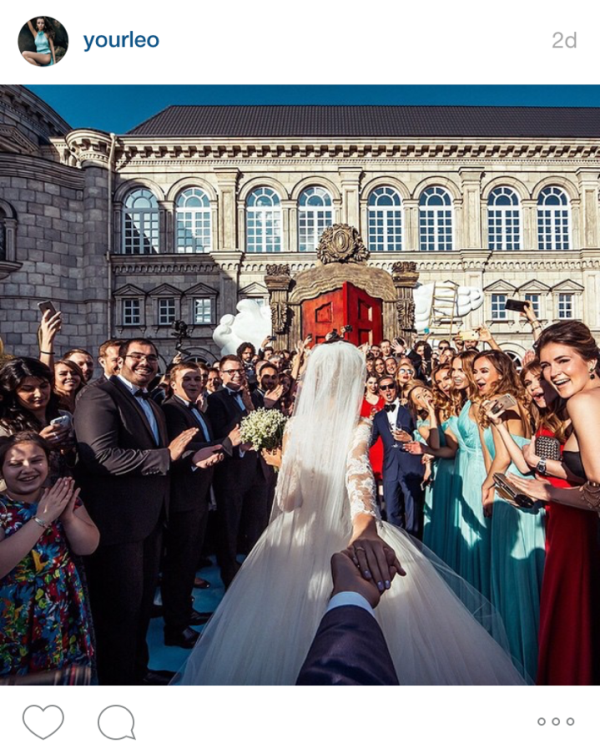 Her bridesmaids wore full-length, turquoise blue dresses to match the ethereal theme of the wedding, and Muraad himself chose a navy blue and bow tie groomswear combination.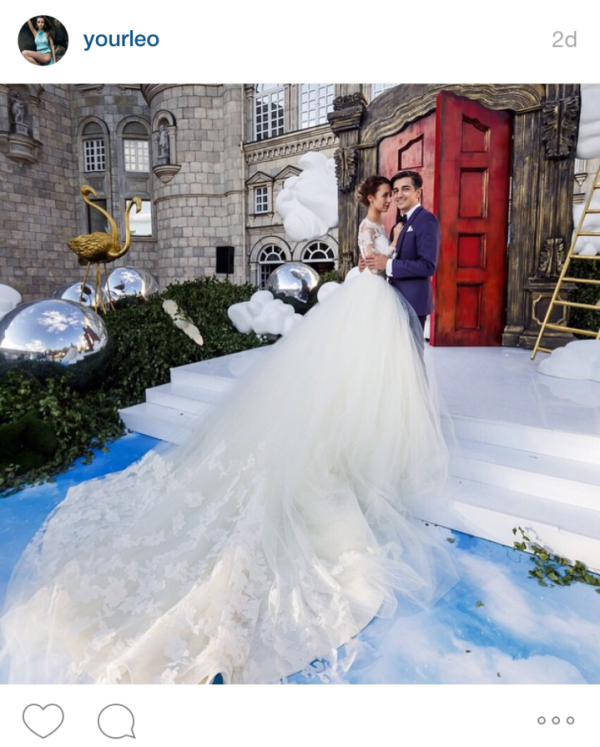 We adore these creative wedding photographs and hope to see many more in the near future!