Same-sex couple from Iowa celebrate first year of marriage after waiting seventy two years to tie the knot!
American sweethearts, Alice "Nonie" Dubes and Vivian Boyack have been a couple since 1942. Despite being very much in love the duo were never celebrate their love in a conventional way since gay marriage was not available until very recently in the state in which they live. Infact, their relationship wasn't even exactly common knowledge to anyone. While the couple think that their friends suspected a romantic relationship between the two it was not talked about until their marriage in 2014.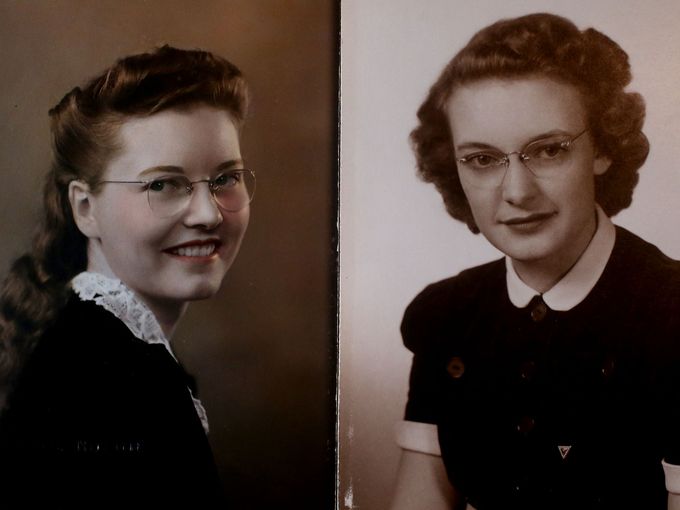 Both from farming backgrounds, the young couple fell in love through a chance meeting at Yale before moving in together and living as 'room-mates'. Still a sensitive subject now, the two find it hard to talk about the oppressing societal factors that lead them to hide their love for so many years.
The happy couple reside in Davenport and despite the ban on gay marriage being lifted in 2009 in the state of Iowa neither party seriously considered marriage as an option for them after so many years. It was only when their friend Jerry came to visit, the only friend the couple had openly discussed their relationship with, that they realised marriage could be possible for them. Speaking of the conversation friend Jerry Yeast says;

"I was dumbstruck, I kind of blanked out, until I said, my gosh, this is Iowa! You should get married."
However, the couple still had hesitations,
"It used to be a mortal sin" said Vivian, "and that was a big bother to us."
This all changed one day when a woman from the retirement home in which they live finally asked if they were together. Slowly, the couple began to realise that they could be together publically, even be an inspiration for others. Like any girl Vivian secretly admitted that she had always wanted a wedding, and so, after much deliberation and over seven decades the two pensioners in their nineties finally decided to tie the knot! The happy day came on September 14 2014 in a small but beautiful ceremony at their local church; The First Christian Church in Davenport.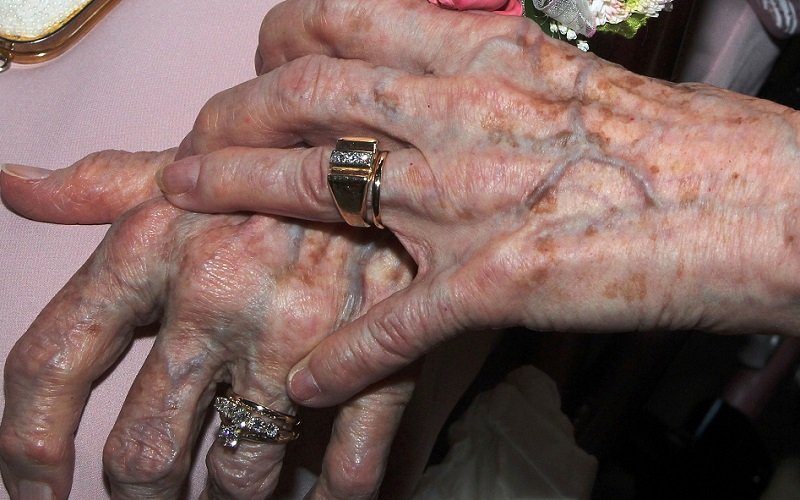 Although life is much the same as before friend, Jerry says;
"I began to hear them addressing each other as 'sweetie' or 'dear' which they had never done before in public…

They had learned to live with their heads down so long. And now they don't have to live with their heads down."
Speaking to the Guardian about their first anniversary Nonie said;
"It's been fine, because we were together for 72 years before…

Nothing's changed. Still the same – very good."
So how did they choose to celebrate after all this time? With two close friends, cherry pie a la mode and iced tea. Sounds bliss.