Gather round ladies, we finally have the official proof that Jennifer Aniston and Justin Theroux have wed- a shot of her gorgeous wedding ring!
Last week WJ reported that Jennifer Aniston and her Hollywood beau Justin had tied the knot in a very secret ceremony at their US$21 million mansion in Bel Air, California, and while many paparazzi shots claimed to catch the secretive wedding plans no one knew for sure if the pair had actually said 'I do'!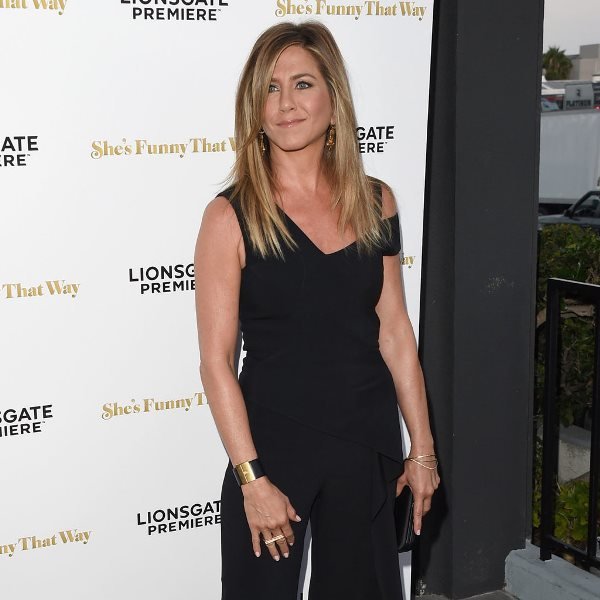 Well it appears Jennifer has walked the red carpet wearing the most undeniable proof there is- a gold and diamond wedding band to adorn her ring finger. The ring was easily spotted by eagle-eyes at the premiere of her new film, She's Funny That Way, and the jewels were exactly the kind of style we would expect from the Friends alum- simple, timeless and elegant.
The rest of Jen's look was understated to allow her ring to truly shine, and her classic black jumpsuit perfectly complimented her slight frame and recognisable hair style.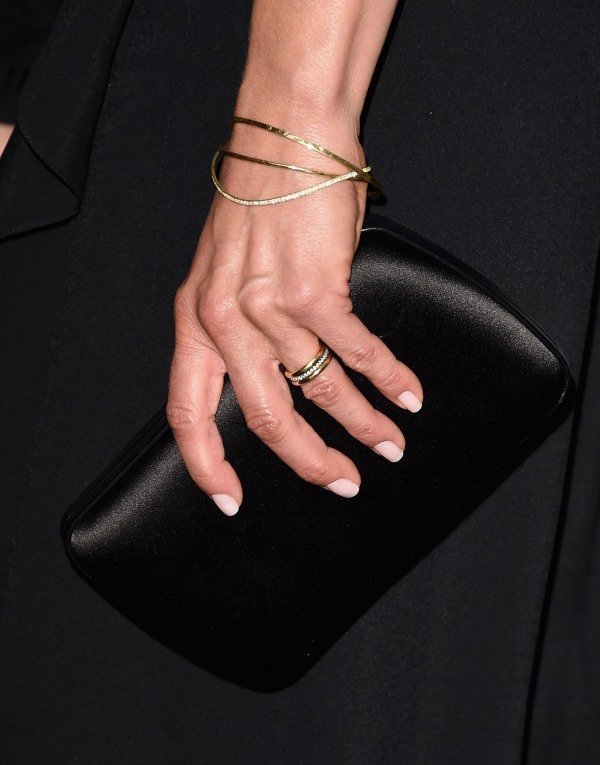 Jennifer, 46, and Justin Theroux, 44, have been a well-publicised item since 2011 when they met on the set of their romantic comedy, Wanderlust. They announced their engagement in 2012 and have kept fans guessing ever since as to when they would actually get married.
Then on August 5th buzz began that Jen and Justin were set to tie the knot that day with aerial shots emerging of a large garden party being planned in the grounds of their home. In the days since, the pair have been spotted at the stunning Four Seasons Resort in Bora Bora enjoying a relaxing honeymoon.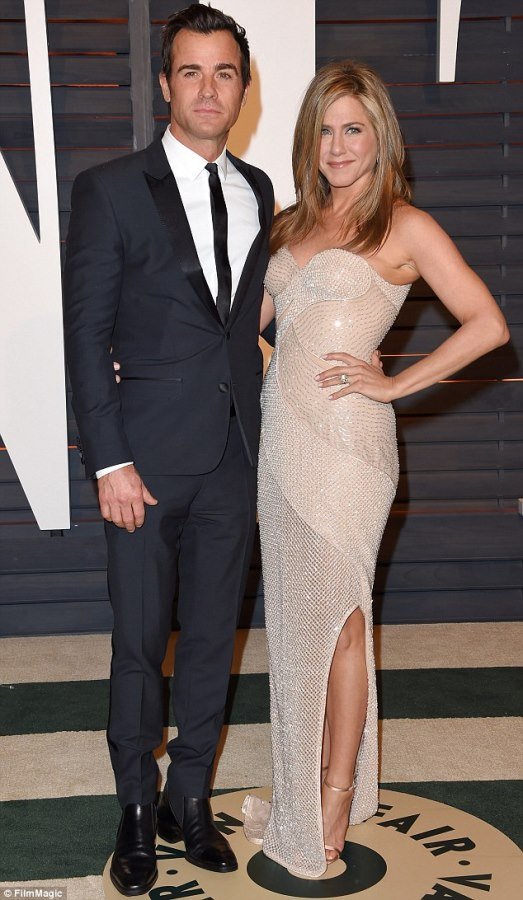 We're thrilled to see proof of their marriage, and get a glimpse of Jennifer's unusual wedding band bling!