Christine Kendall claims that after showing her work to the Duchess of Cambridge, she went on to use her ideas with renowned fashion designer at Alexander McQueen.
When Kate and Wills tied the knot in 2011 the world was captivated. A true storybook romance, the pair who met at university were finally tying the knot in an extravagant affair in Westminster Abbey. It was a royal enthusiast's dream day and no one could deny that when Kate stepped out of her car at the church, her wedding dress stole the show.
But for one viewer, the event was less than celebratory. English wedding dress designer Christine Kendall believes that Kate's iconic Alexander McQueen is a copy of her own work which was shown to the Duchess before her wedding. She is now suing Alexander McQueen for breach of copyright.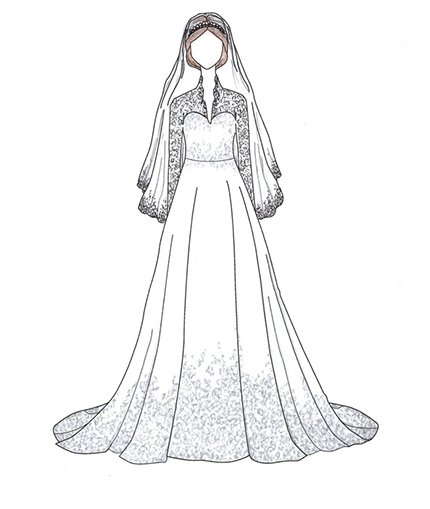 When Kate arrived at the Royal Wedding, it was announced that her gown had been designed by Sarah Burton- creative director at Alexander McQueen. However Ms Kendall claims that this is a complete fabrication and her sketches clearly show that the gown is a copy of her own work.
Kate Middleton's spokesperson claims that the duchess never met with Christina Kendall and the entire story is completely fabricated. Alexander McQueen agree with this statement, and have released their own saying:
We are utterly baffled by this legal claim. Christine Kendall first approached us at Alexander McQueen almost four years ago, when we were clear with her that any suggestion Sarah Burton's design of the royal wedding dress was copied from her designs was nonsense. Sarah Burton never saw any of Ms Kendall's designs or sketches and did not know of Ms Kendall before Ms Kendall got in touch with us – some 13 months after the wedding. We do not know why Ms Kendall has raised this again, but there are no ifs, buts or maybes here: this claim is ridiculous.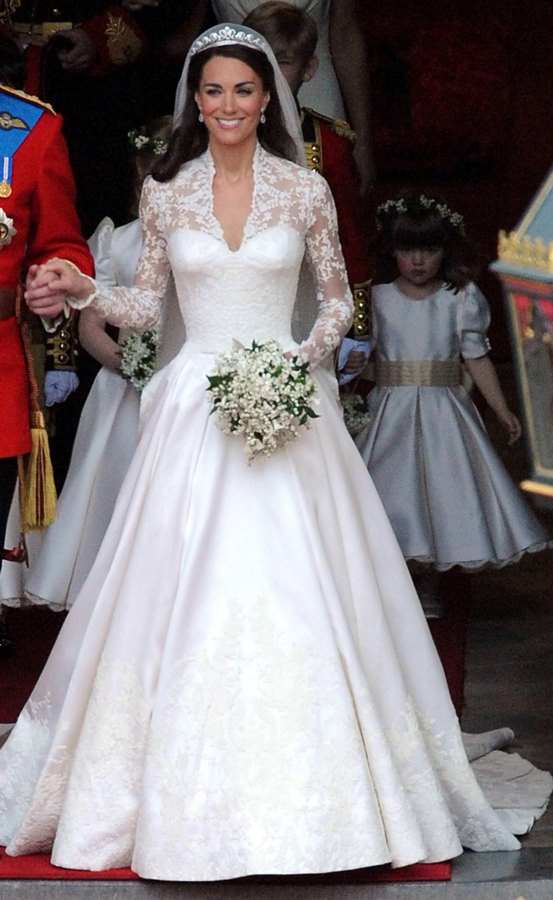 Despite the staunch denials from both Kate's people and the Alexander McQueen team, Christine Kendall is adamant the dress is hers and has taken the case straight to court where they will battle for the rightful title. Her lawyers have stated that this is not a case against Kate or the palace but a case to determine that Christine's design was unfairly copied.
We can't wait to hear the outcome!