One of the world's most recognised faces to come out of Dancing with the Stars, Julianne Hough, has announced she is engaged!
The stunning blonde dancer has been in a relationship with NHL hunk Brooks Laich since February 2014 after being set up by mutual friends, and the pair are regularly pictured together looking completely loved up.
It comes as no surprise that Julianne's hockey playing beau popped the question, and in true celebrity style the pair announced their intention to wed on Instagram with a quirky post.
Julianne, 27, is most famous for her many years spent as a professional dancer on the American version of Strictly Come Dancing, Dancing with the Stars. Since leaving the show she has gone on to star in Hollywood blockbusters like Footloose and Burlesque, though she still makes time to pop back to her television roots to guest judge occasionally.
Her previous relationships include a three-year romance with American Idol host Ryan Seacrest which came to an end back in 2013.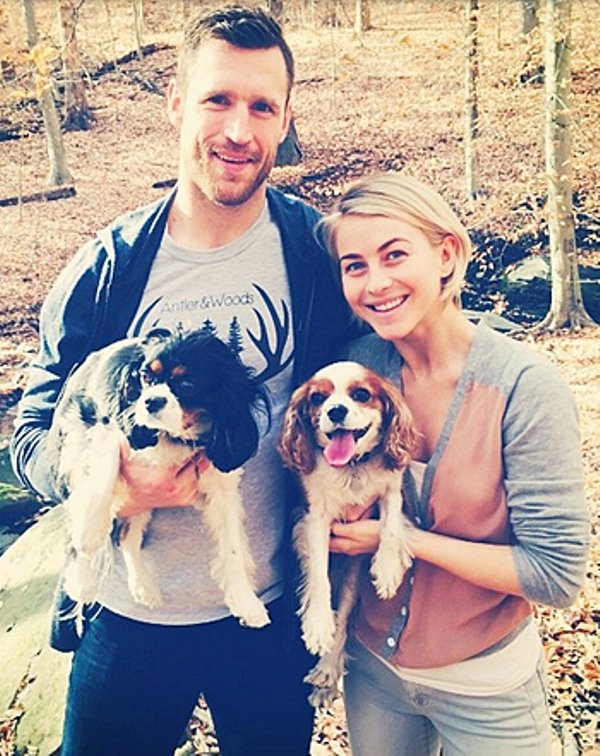 Meanwhile Brooks, 31, has been a solid NHL favourite for years and seems to be the perfect match of the dancing beauty.
Watch Julianne in action on The Ellen Show in March below, along with her brother Derek, who is also a professional dancer.