Couple set to renew their vows with a Star Wars themed wedding
Sci-Fi super fans say 'I do' for the second time with a Star Wars themed wedding.
Brisbane couple Mark and Samantha Techer love Star Wars so much they decided to host a wedding themed after their favourite movie. The vow renewal will take place during Dreamworld's annual Stormtrooper weekend, where fans from all over Australia meet in costume.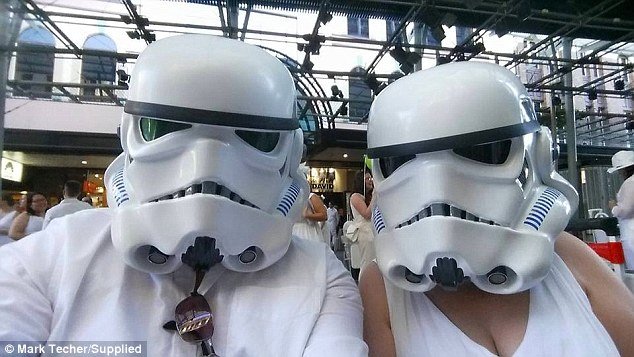 Mark and Samantha built Stormtrooper bodysuits with matching helmets for their big day.
The groom will wear an Imperial Gunner costume, the bride opted for an all-white Stormtrooper outfit, and the celebrant will be dressed up as Darth Vader.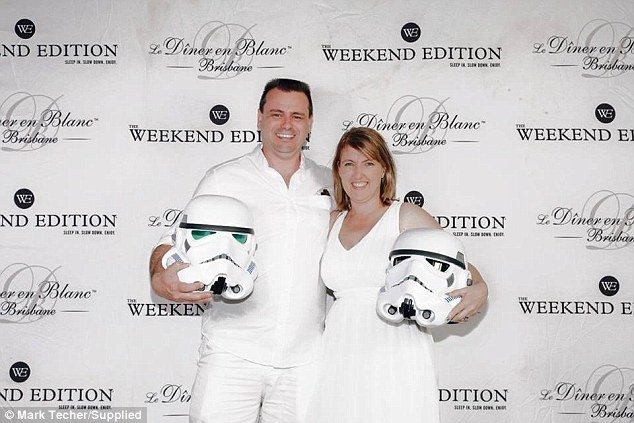 Mark told the Daily Mail Australia how he realised Samantha was the one,
We'd been going dates, to the movies and dinner. One night she came over to watch a movie on my home entertainment system, I told her to pick a movie. She chose Star Wars and I thought 'She's a keeper'."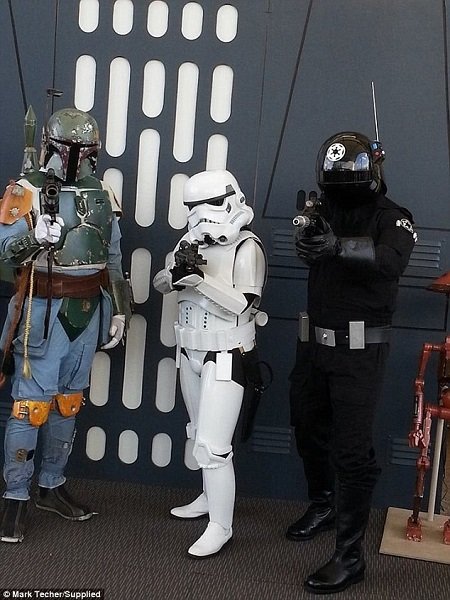 As the following wedding photos show, Mark and Samantha are not the only couple to incorporate Star Wars into their day…