It's been almost a year since Ashlee Simpson and Evan Ross famously tied the knot, and the private pair have FINALLY shared some snaps from their wedding day.
After reportedly beginning dating in 2013, the celebrity couple announced their engagement in January 2014 and wed on August 30th of the same year. The whirlwind romance was closely followed in the media but pictures from inside the big day were kept under wraps- until now!
In a series of nostalgic and candid shots uploaded to Instagram by Evan Ross, son of singer Diana Ross, fans are given a hint of what went on behind the scenes during his rehearsal dinner and wedding day itself. While many will have seen intrusive paparazzi shots of the wedding, this reveal is a personal insight and a glimpse into the private life of the pair.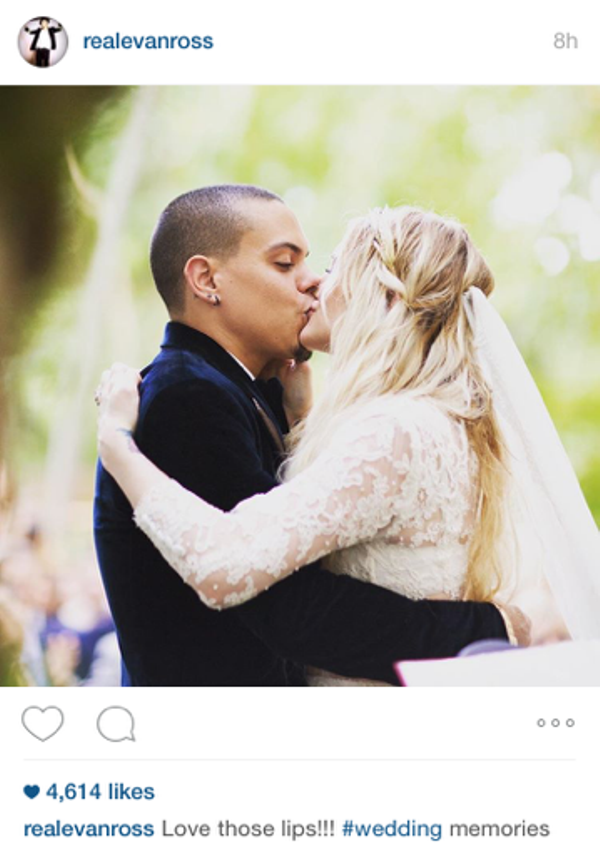 One thing that stands out clearly from Evan's reflective posts is his love for his bride, whom he passionately kisses in a number of the images. Ashlee, who is currently eight months pregnant with the couple's first child, looks stunning in a long-sleeved, lace wedding dress completed with a veil and loose braid in one shot and a sparkling headpiece in another. The Bohemian-inspired look is fitting of the actress/singer's notoriously edgy style.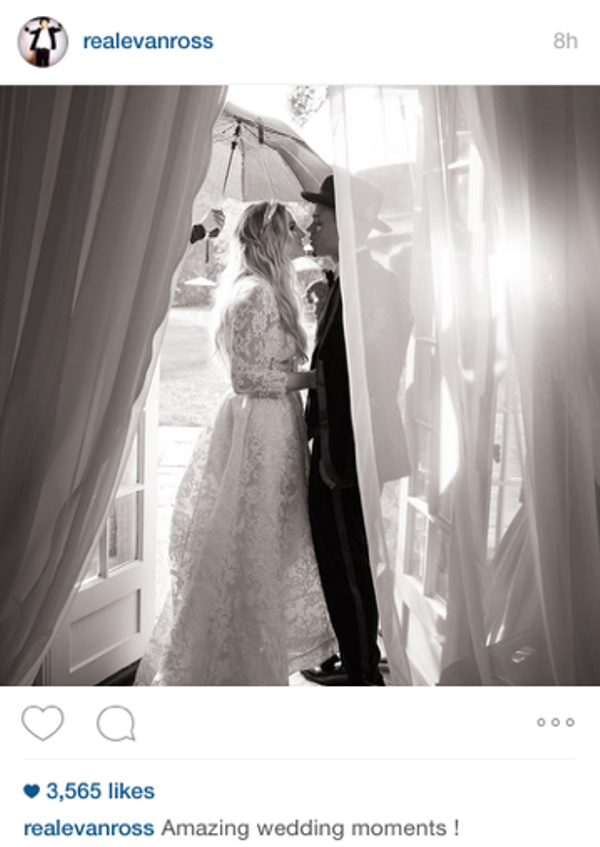 While the marriage is Evan's first, Ashlee Simpson was famously married to Fall Out Boy's Pete Wentz from 2008 until their split in 2011. Together they had one son, Bronx Mowgli.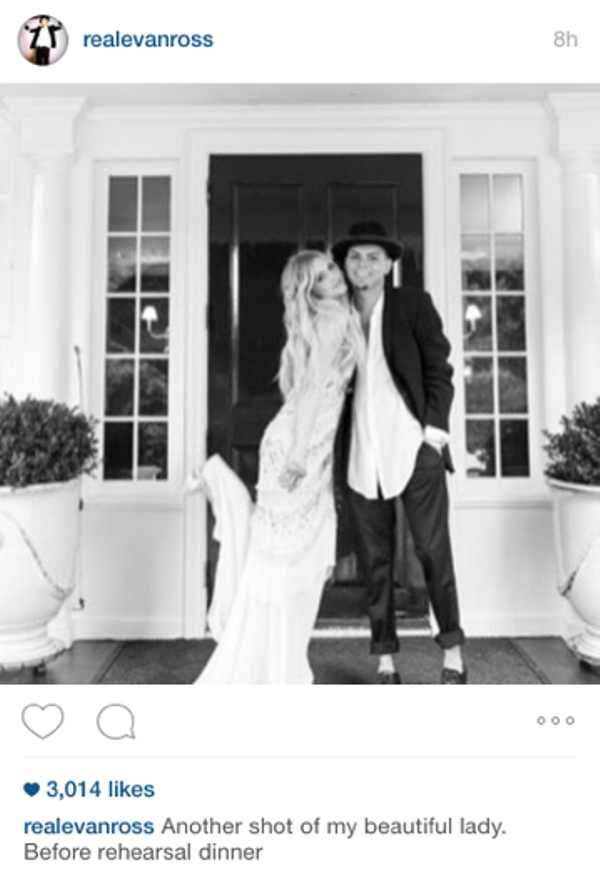 Shots of the rehearsal dinner were also shared, in which Ashlee is pictured in a slinky, sequined gown with a low back and layers. The stunning dress is a stark alternative to her wedding dress, and a fun option for a rehearsal. Her loose, blonde locks were left tousled, and matched her groom's laid-back style of an untucked shirt, hat, and cropped trousers.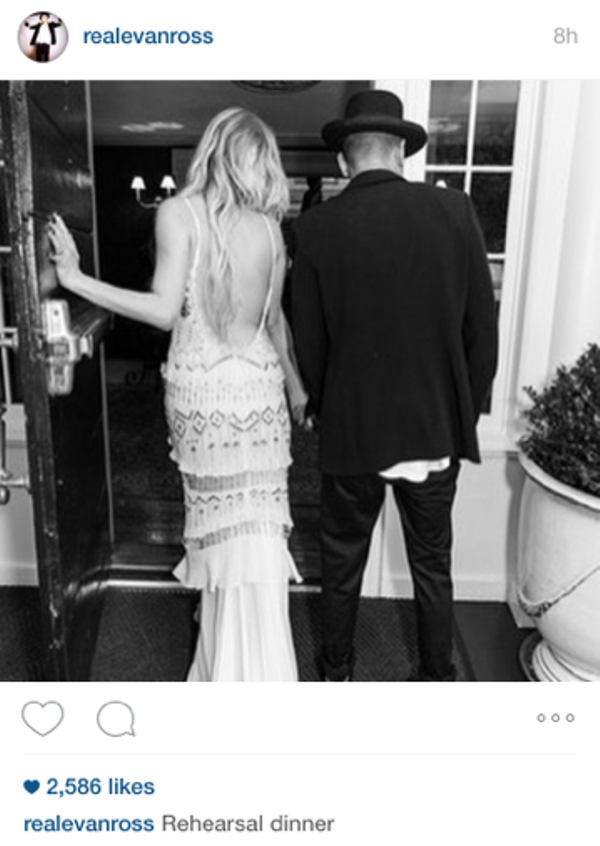 One impressive and stand-out shot shared by Evan was undeniably of his grooms party, which consisted of a jaw-dropping amount of men all dressed in suave white jackets with bow-ties for the nuptials. Evan himself wore a stylish hat and suit combination, and was joined by his stepson, Bronx.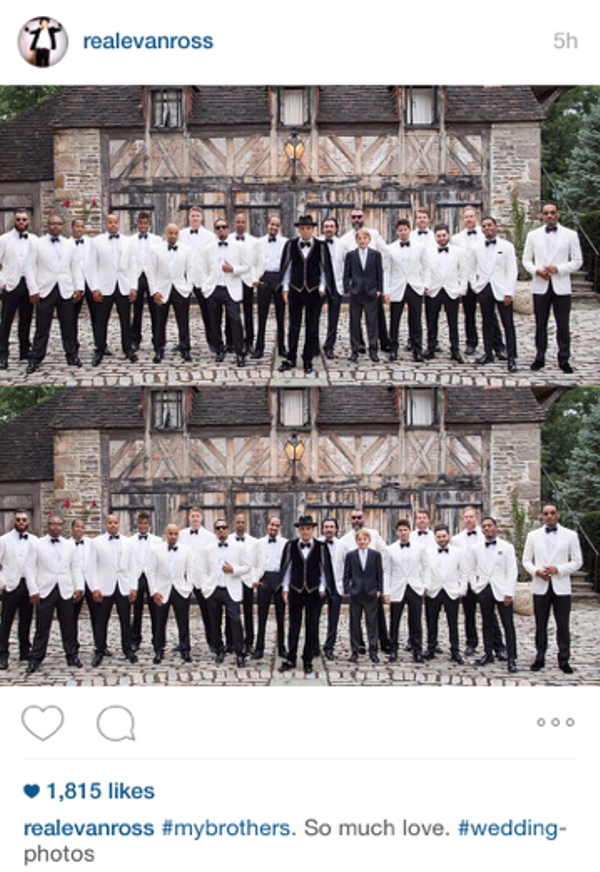 We love seeing some personal touches from celebrity big days, and can't wait to see more of this trendy celebration!