While a crisp, dry winter day offers a romantic backdrop for your wedding, afterwards you will be craving hot sun and a sandy beach for your honeymoon!
Winter weddings are some of the most memorable and inspiring weddings there can be. However, one of the best parts of a winter wedding is often the honeymoon that follows. Tropical honeymoons are always a romantic idea, but in the midst of winter, the sun and the beaches are just that much more appreciated. Exceptional weather, pristine beaches, a wide array of activities and fine dining are key to the perfect honeymoon, and a trip to the Maldives will offer each one and more.
The weather in the Maldives is a key factor in so many people choosing these spectacular islands for their honeymoon. The perfect time to visit the Maldives is in the winter months with temperatures sitting nicely around the mid-twenties. The rainy season is also avoided when travelling in winter, ensuring that your days are filled with glorious sunshine.

What To Do:
GO ISLAND HOPPING: Make your way through a few of the thousand islands that make up the Maldives on an island-hopping excursion.
TAKE A SUBMARINE RIDE: For a one-of-a-kind experience to explore the Maldives' marine life, take a submarine ride, perfect for those wanting to witness Maldives' magical underwater world, without getting wet.
ENJOY A COUPLE'S MASSAGE: A classic honeymoon activity, a couple's massage could be the best way to start, or end, your beach day.
GO DIVING OR SNORKELLING: The Maldives is home to some of the best coral reefs in the world and is one of few places you can swim alongside whale sharks, making it a diver's dream.
VISIT THE GLOW IN THE DARK BEACH: Bioluminescent plankton light up certain beaches in the Maldives when touched by moonlight – a must-see for any visitor.

Best Place To Stay- Kuramathi Island Resort
For an all-inclusive resort in the Maldives that truly has it all, Kuramathi Island Resort is undoubtedly the one to book. Kuramathi offers honeymoon villas and over-water villas with private pools that truly are top of the range, making the most romantic experience for newlyweds. There are numerous room categories to choose from that come with incredible amenities such as king sized beds, private pools, full wooden decks, open showers and much, much more. There are several amazing dining options included in the "Select" all-inclusive package with three main restaurants to choose from as well as nine à la carte restaurants, offering local and international cuisine and an exclusive wine menu. All the activities you may want from your Maldives honeymoon are offered through the resorts. From diving lessons and snorkeling tours to big game fishing excursions and sunset cruises, your trip to the Maldives will be full of relaxation and adventure.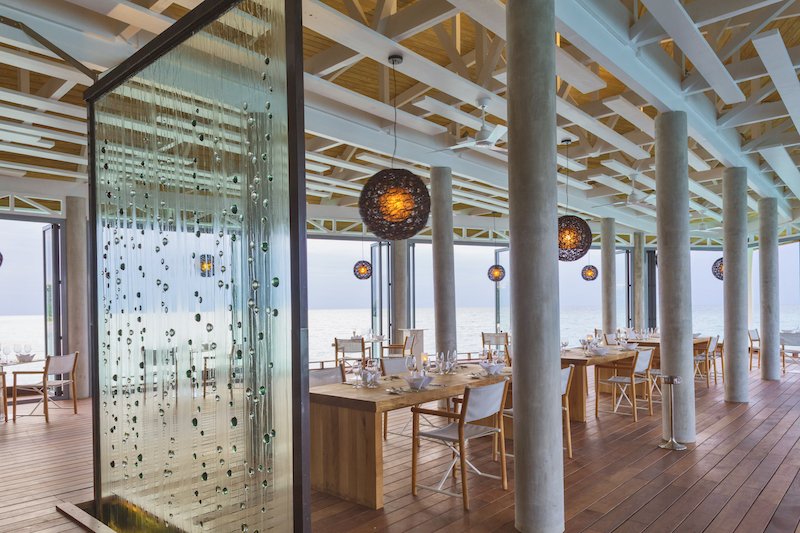 Whichever way you choose to enjoy the Maldives, the experts at Travelmood are on hand to put together the perfect package for you. Call into the Travelmood offices just off Grafton Street, Dublin 2, call (01) 4331052 or visit travelmood.ie.