From the exotic jungles of Sri Lanka to the pristine white beaches of the stunning Seychelles, let us introduce you to our pick of the top Indian Ocean honeymoon destinations…
Seychelles
A world-famous honeymoon location, the Seychelles is an archipelago of 15 islands off East Africa, renowned for pristine white-sandy beaches, indulgent spa retreats, and incredible snorkeling and diving opportunities.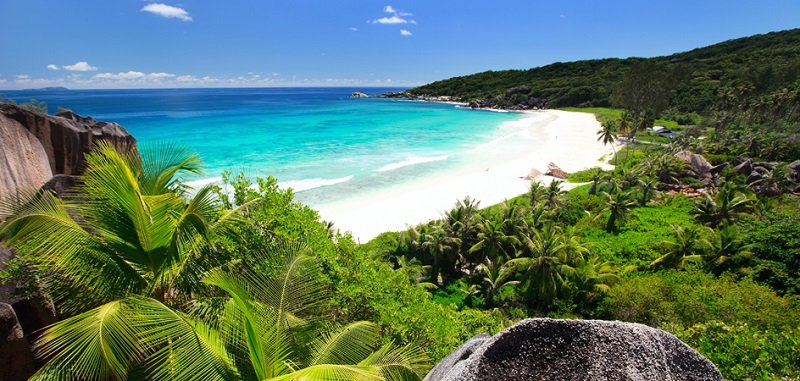 Larger resorts on Mahé, Praslin and La Digue are great for active couples who like to keep busy on honeymoon. Luxurious resorts on idyllic private islands such as Bird and Denis offer romantic hideaways, and the hidden coves of Praslin and La Digue are best for couples who want to experience traditional Seychelles island life.
Where to stay: Discover uncomplicated tree-house living in the natural jungle setting of the Four Seasons Resort Seychelles. Enjoy the novelty of staying in a luxury tree house above a powder sand beach. Savour a romantic dinner-for-two cooked by your own private chef and served on the Petite Anse beach, or get involved in the exuberant Creole Night with live music and dancers.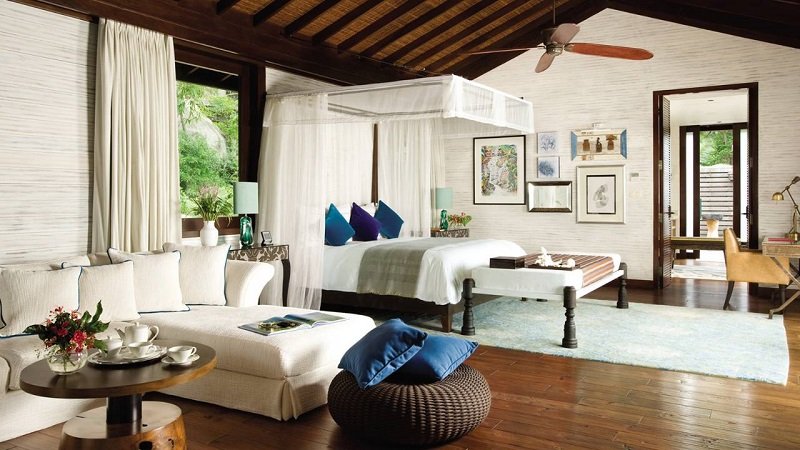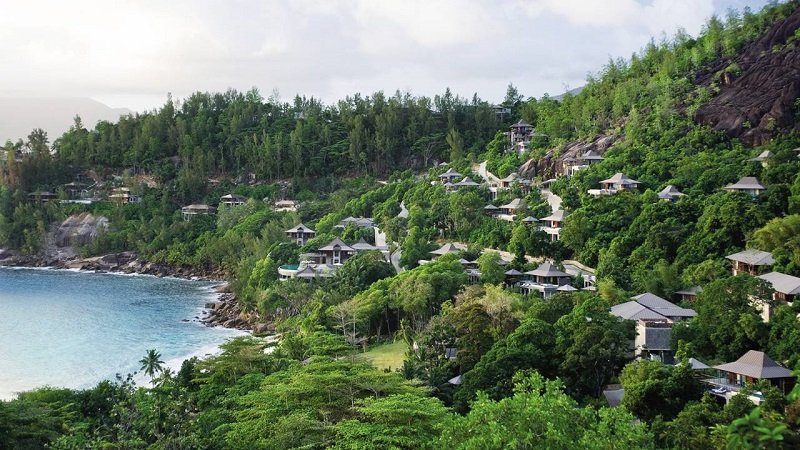 Sri Lanka
Stepped in history with its numerous temples and crumbling cities, culture-rich Sri Lanka also offers a world-class beach destination honeymoon.
Active couples may be interested in white water rafting and trekking excursions through the jungle, home to rich and colourful wildlife with the Asian elephant, macaque monkey, and wild water buffalo commonly spotted. Or admire the jungle from afar by climbing the Mihintale mountain peak's shrine-dotted grand staircase.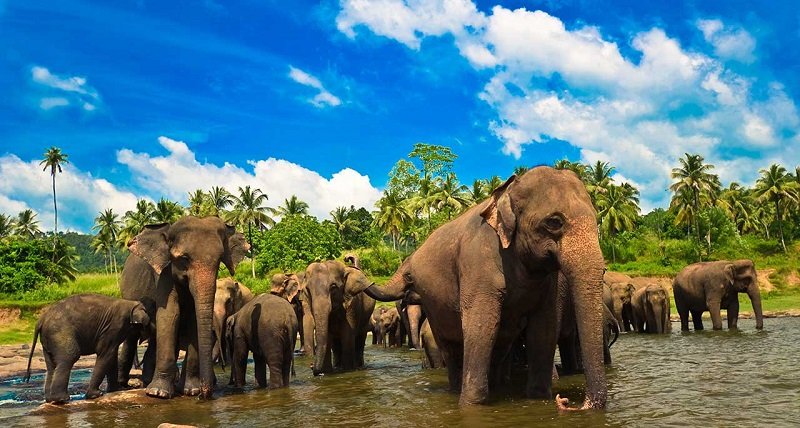 Where to stay: In southern Sri Lanka the rustic farming villages around Tissamaharama are divided from the renowned Yala nature reserve, by a belt of jungle running down to the sea. For centuries the locals have farmed small clearings in the jungle called 'chena' and slept beside their crops in modest huts to protect them from elephants; this tradition inspired the modern day Chena Huts luxury boutique hotel accommodation.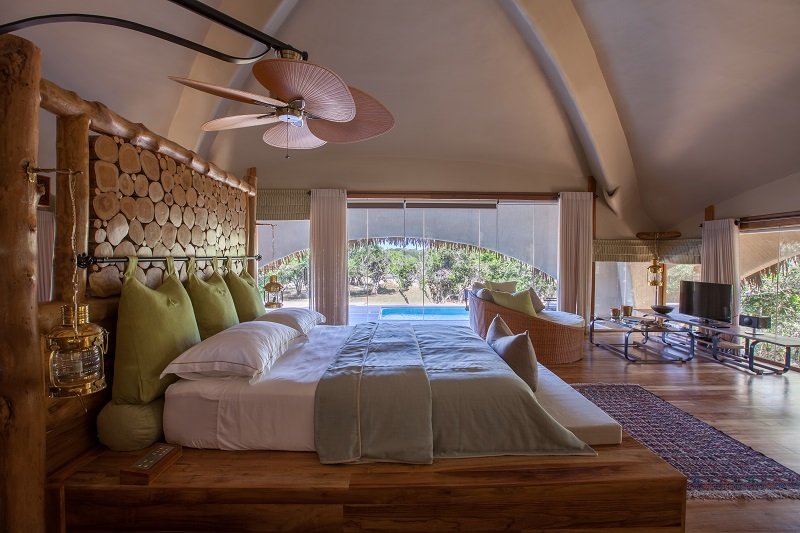 The 'huts' are actually luxurious, detached pavilions and some feature private swimming pools. Guests have access to spa facilities, the fine-dining Basses restaurant and bar.
During nesting season sea-turtles come to the Chena Huts beach to lay their eggs by moonlight and elephants wander down from the jungle to splash in the surf. It sounds like the description of a movie set; once you arrive it feels that way too.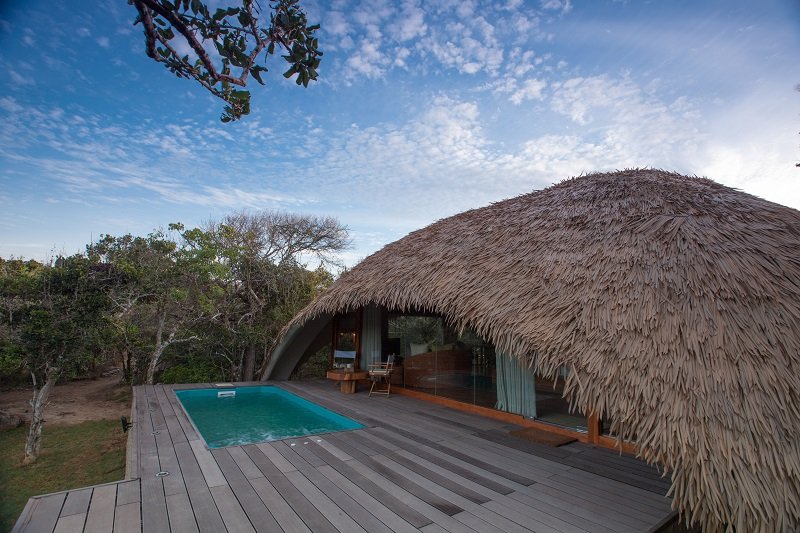 Maldives
The Maldives is known for being an all-time dream honeymoon location. When we think of the Maldives images are conjured up of sandy beaches, crystal clear water and sunshine; this destination offers all of that and so much more.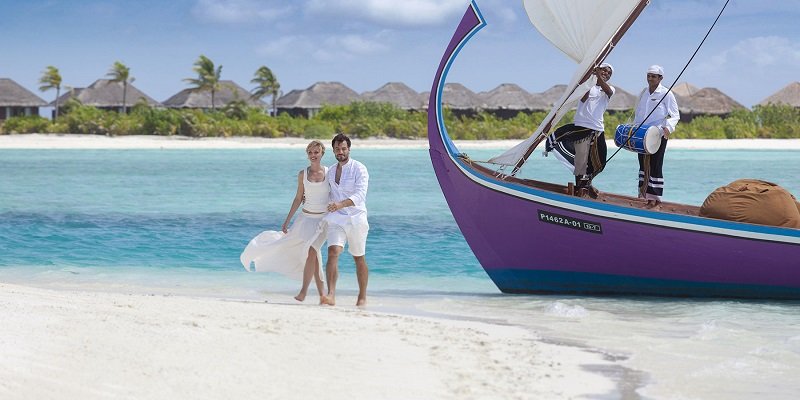 The tropical location lends itself to snorkeling and diving with a once-in-a-lifetime opportunity to spot vibrant schools of tropical fish, majestic turtles and colourful coral reef native to the Maldives.
You can also relax aboard a dolphin spotting boat trip, go on a traditional Maldivian food tasting experience, or visit a traditional village to soak up the local culture.
Where to stay: On a deserted island of course! A 25-minute seaplane journey from Malé city will transport you to the idyllic Kandolhu; a tiny, tranquil island with a lush green interior this is encircled by white sandy beach .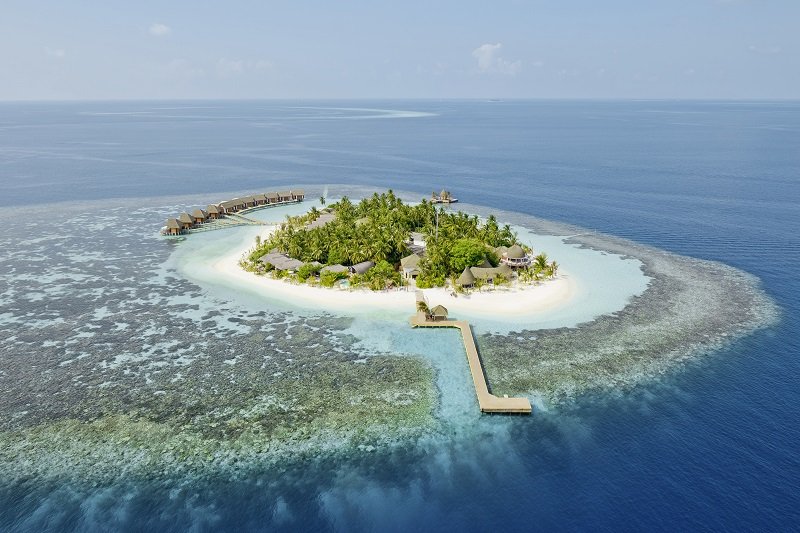 The sunset-facing Ocean Pool Villas are reached only by an over-water jetty which stretches out into the azure sea. Each villa features an expansive, completely private deck with sun loungers and plunge pool.
Even the restaurants on this quaint island are intimate and personal; the Japanese restaurant Banzai has just six seats. With no distractions from the outside world (throw your mobile in the sea if you have to!), Kandolhu is the ideal place to celebrate the start to married life.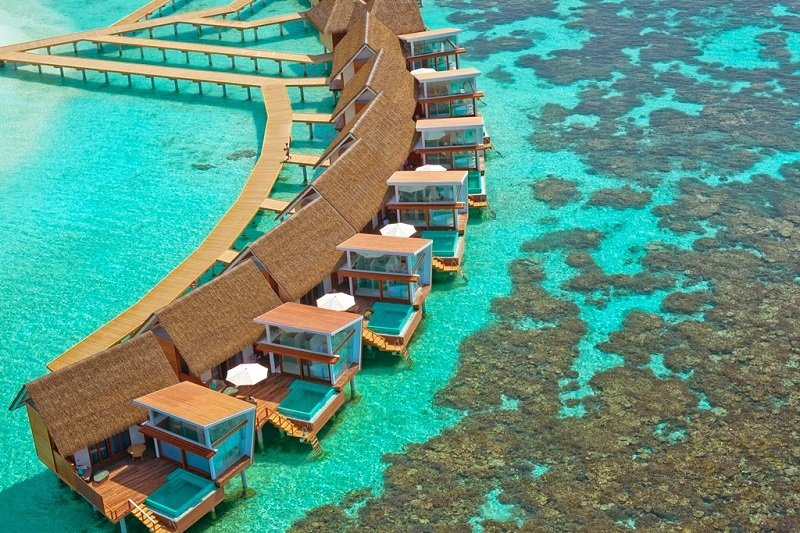 Mauritius
Honeymooners will find plenty to keep them occupied on Mauritius should they tear themselves away from the sun-kissed beaches of the Indian Ocean.
Take a dip in the Tamarid Falls, also known as the Seven Cascades, one of the most picturesque places in Mauritius and an oasis of relaxation. Swim side by side with your other half in the calm waters before experiencing the feel of a natural massage by standing under a cascading waterfall.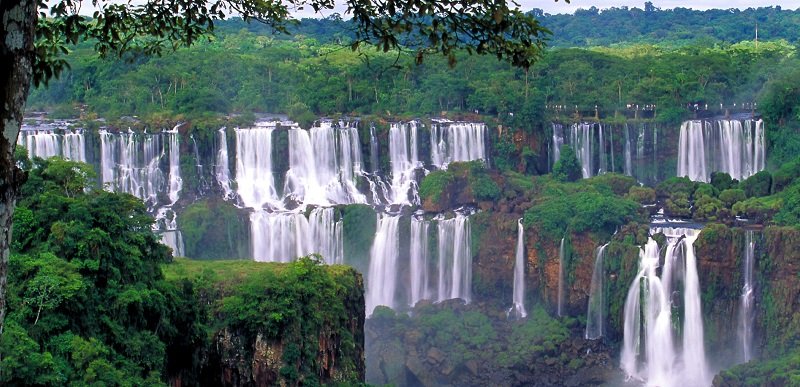 Take a trip through the countryside with its sweet smelling sugar cane fields and eucalyptus forests, or browse fragrant stall selling fragrant spices and tealeaves in the bustling capital Port Louis.
Where to stay: The Constance Le Prince Maurice is located in picture-perfect 'sea meets jungle' luxury location.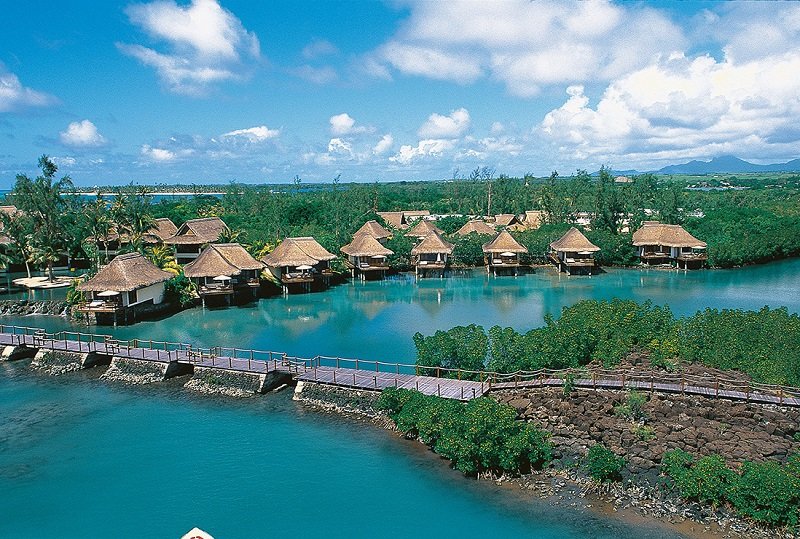 The secluded Junior Suite on Stilts accommodation overlooks the ocean creating a sense of tranquillity, if you would prefer to be at the heart of the action chose a Beachfront Junior Suites, located right on the beach.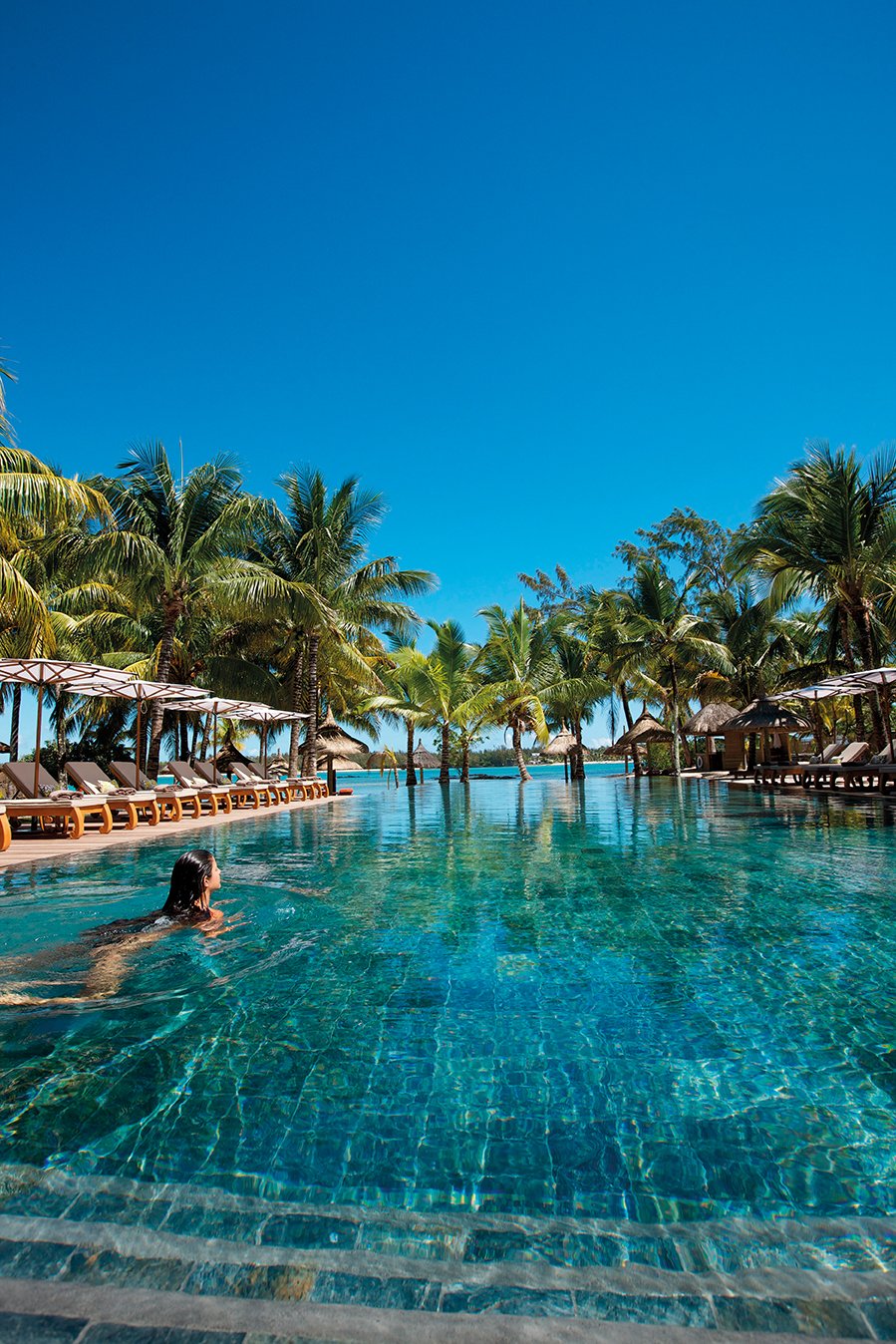 Feature image: Four Seasons Seychelles