Four reasons why you should book your honeymoon to Aruba with GoHop today!
From the beach bums to the adrenaline junkies, every couple is different when it comes to holidays.  The lovebirds, the hipsters, even the adventurers, holidays should always be as unique as the couple. Tucked away in the Caribbean, the tiny island nation of Aruba has the perfect holiday setting no matter what type of couple you are. Which couple are you?
Hipsters – the alternative trend setters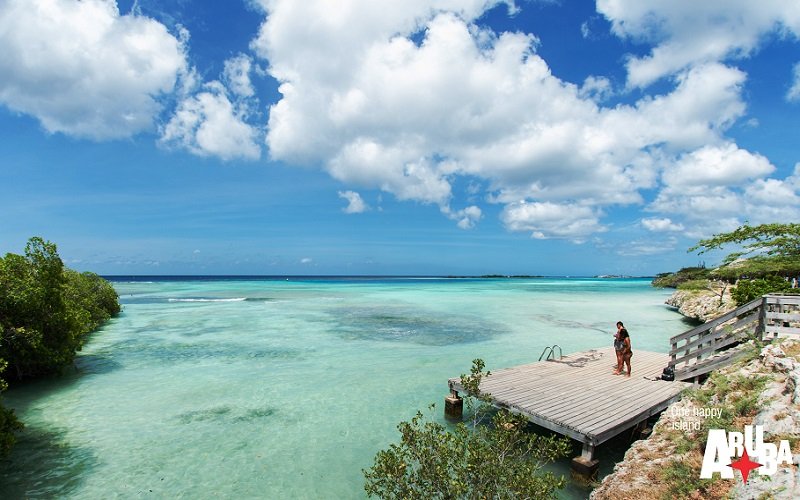 Forget about your typical beach holiday, and get ready to discover the unique Dutch Caribbean island that is Aruba. You'll fit in perfectly with the locals as you sip on craft rum at the Local Store and forget mainstream methods of sightseeing by foot or car, horse-riding in Aruba's National Park, Arikok, is a cool way to see the island's scenery. Here you'll see effortlessly-beautiful lagoons with natural bridges hanging ove rbridges.
When it comes to cuisine, The Old Man and the Sea is the place to taste some unheard of local grub while sitting under straw huts on the water – definitely not your classic restaurants. When you're not busy uncovering traditional dishes, the weekly Bon Bini festival is your last stop in experiencing the Aruban culture. With folklore music drifting through the streets, all you hipster couples will be in your element on this Caribbean holiday.
Social media enthusiasts – "if you didn't put it up on social media, did it even happen?"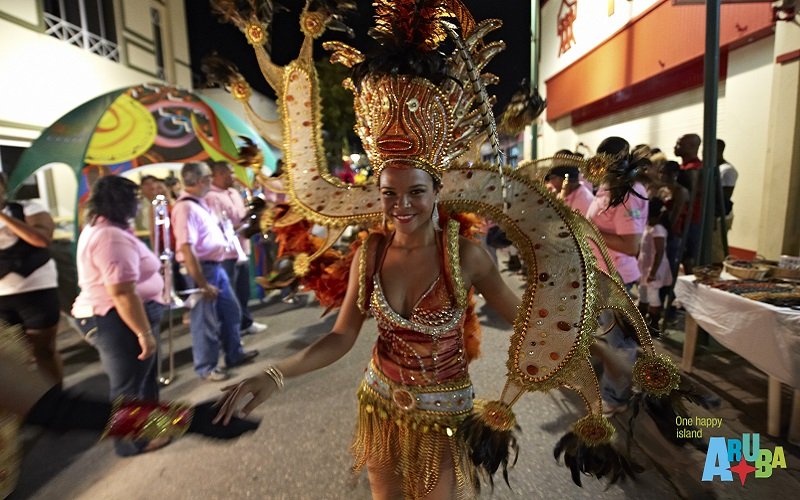 If it's jealous followers on Instagram you're looking for, then Aruba is the right place for you and your bae. Overloaded with amazing views and a wild cultural nightlife, Aruba will leave your followers green with envy #totesawks.
The Caribbean festival is where the fun first begins. Whip out your phone and make sure to video the on fleek exotic carnival dancers as they parade through the streets dancing to live music. You'll deffo be cursing Snapchat for not letting you video for more than 10 seconds at this festival!
To get that jaw-dropping panorama picture of Aruba for Facebook, you just have to climb to the island's highest point standing at 620 feet high (also a great chance to show you unbelievably athletic you both are). However, if you want the picture without the hard work, the La Trattoria El Faro Blanco restaurant has a 360-degree view as you eat and snap pics of delicious Italian dishes #jealous.
Fairy tale romantics – thinks every day should be Valentine's Day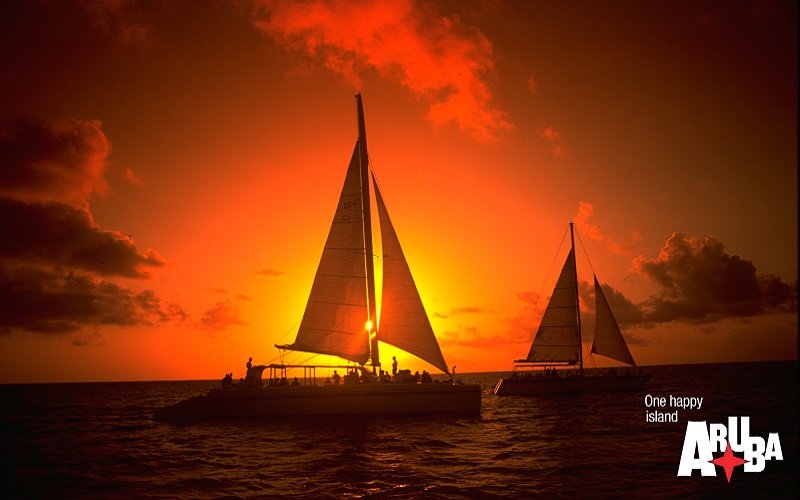 Nothing's more precious than the time you spend with your soul mate. Thankfully, Aruba has mastered the art of seclusion so you don't have to spread your love bug to the rest of the island too!
Watching the sunset over the turquoise water lapping up against your private catamaran – this surely has to be a dream? Lucky for you it's really not. You can rent out your very own catamaran and explore the surrounding waters. With perfect snorkeling conditions, you can swim alongside schools of fish when you're not too busy gazing into each other's eyes.
A candlelit dinner under the dazzling stars is the only way to finish your evening. At Passions on the Beach, they go the extra mile in creating the most romantic atmosphere imaginable. Greeted by tiki torches on arrival, you can indulge on a reef cuisine right by the water's edge. An absolute love birds' haven.
Adventure Awaits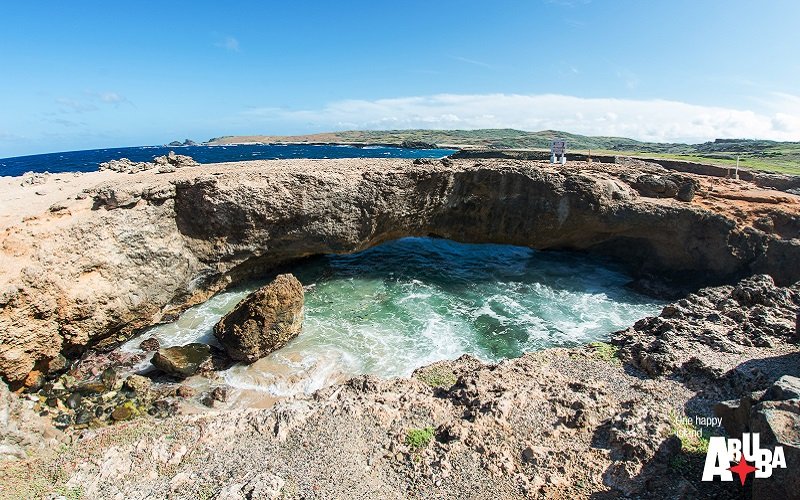 You're the type of couple that can be seen getting married while swimming with sharks – everything you do together has to get your heart pumping. Your adrenaline junkie needs will most definitely be satisfied in Aruba.
A 4×4 Jeep safari over 20 miles of canyon and jagged rocks to see the rugged beauty of the island's northern coast is sure to get your adrenaline pumping instantly. However, for some daredevils this may be too tame. If so, you can get a true birds-eye view of the island by skydiving from 10,000 feet! Definitely not for the faint hearted.
There's no party like a Caribbean party, right? The Kukoo Kunuku only attracts the wildest of party goers who know how to party until the early hours (the party bus name says it all really). Your manic dancing can't help but be unleashed as the maracas and tango music pulsates through the open-air bus. Stopping at all of Aruba's top watering holes, you can drink champagne while soaking in Aruba's visions of paradise.
For more information and to book your fantastic honeymoon to Aruba visit: gohop.ie; tel: +353 01 241 2389