At Jen's Cake Boutique, it's not just any cake- it's a work of art and an expression of love designed to bring joy, amazement and maybe a giggle too.

A custom-made cake marks life's milestones and creates beautiful memories which will last long after each delicious, decadent crumb has been eaten. All of Jen's cakes are home-baked in her own kitchen, making sure that they taste just as good as they look. At the end of the day, they need to be beautiful but they also need to be delicious!
When ordering a cake for your big day from Jen's Cake Boutique, delivery and set-up is included to anywhere in Kilkenny or the immediate surrounding counties. If you choose to collect and transport your cake yourself, it will be expertly packaged and wrapped to avoid any potential damages during its onward journey.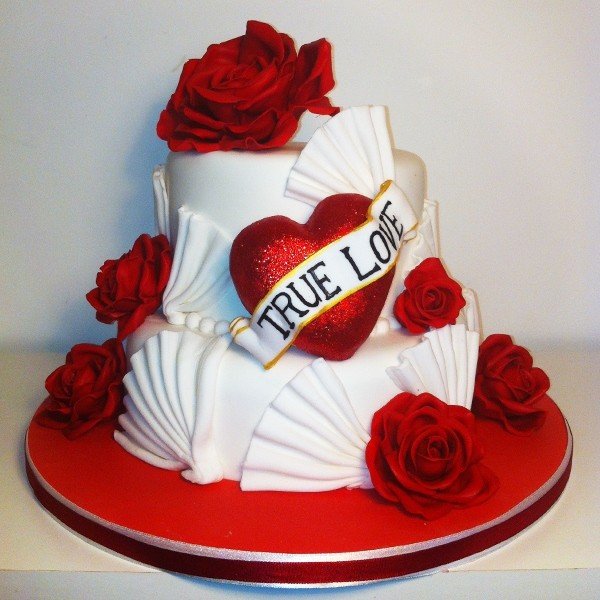 As each cake is an individual creation, there are too many intricate variables to provide a standard price list, however as a guide, prices for an 8″ celebration cake begin at around €80. Sculpted cakes start at €120. The amount of detail required in the decoration will determine the final price of your cake.
Wedding cake prices start at €200 for a two-tier. A simple three-tier cake would cost approximately €350. Again, the size and amount of detail and decoration required would determine the final price of your custom-designed cake.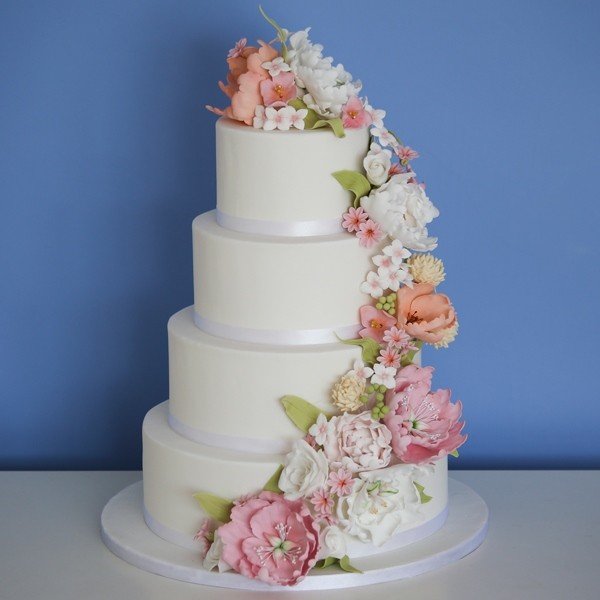 Here are some expert tips to keep in mind when considering your dream wedding cake:
How many tiers?
This is usually dictated by the amount of guests you are having. If you have a firm idea of the look you like but the wrong amount of guests, keep in mind that 'dummy' tiers can be used and extra cutting cake can be set aside for the kitchen.
What shape do you like?
Round or square? Tall or short? It's entirely a personal choice and don't be afraid to be creative, unique and a bit different!
Additional decorations? 
Would you like to use a cake topper, jewels or ribbons or compliment your colour scheme? Fresh flowers can also be added and this would involve liaising with your florists to match bridal bouquets.
Can you taste the cakes?
Of course! Taste is just as important as decoration and a personal cake tasting appointment can be arranged with Jen.
For more information on Jen's Cake Boutique and to arrange an appointment, simply call 086-815-2312 or email jen@jenscakeboutique.ie.