Leading Irish groomswear brand Remus Uomo reveal the top groomswear trends and their exciting new AW17 collection.
As the winter wedding season rolls in, whether groom, groomsman or guest, a new season silhouette is key. Championing themes and motifs from the Art Deco movements of the 1920s and 1930s, this season Remus Uomo invites grooms to tap into their inner Gatsby.
Whether it's the 1970s classic movie adaptation of F Scott Fitzgerald's classic novel, or Baz Luhrman's ostentatious remake, Jay Gatsby has become a sartorial icon.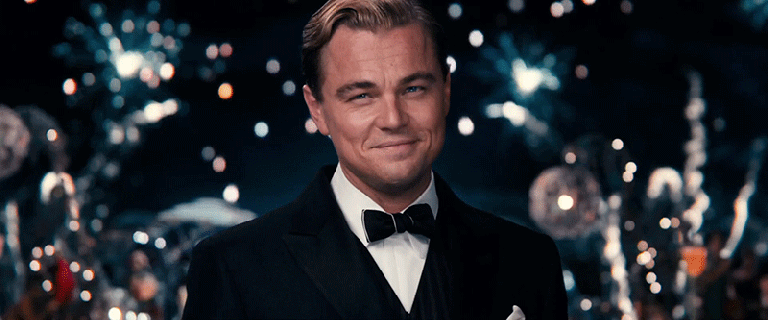 His debonair and dashing style not only guarantees making an indelible impression but is also timeless enough to look as fabulous in your wedding photographs now as it will in thirty years. Art deco patterns, bold geometrics and rich textures provide a definitive deco feel to Remus Uomo's new collection.
Sharp tailoring is by far the most important element to Gatsby's wardrobe, so the duty of selecting the correct suit is not to be taken lightly. Fortunately, Remus Uomo's range of suiting ensures there is something for all tastes.
In true 1920s fashion, the three-piece suit is at the core of the collection. Darker colours and subtle patterns are usually more popular in winter but for grooms with style confidence, the latest collection offers royal blue, bold checks and subtle geometric patterns alongside their well-known plain suiting options.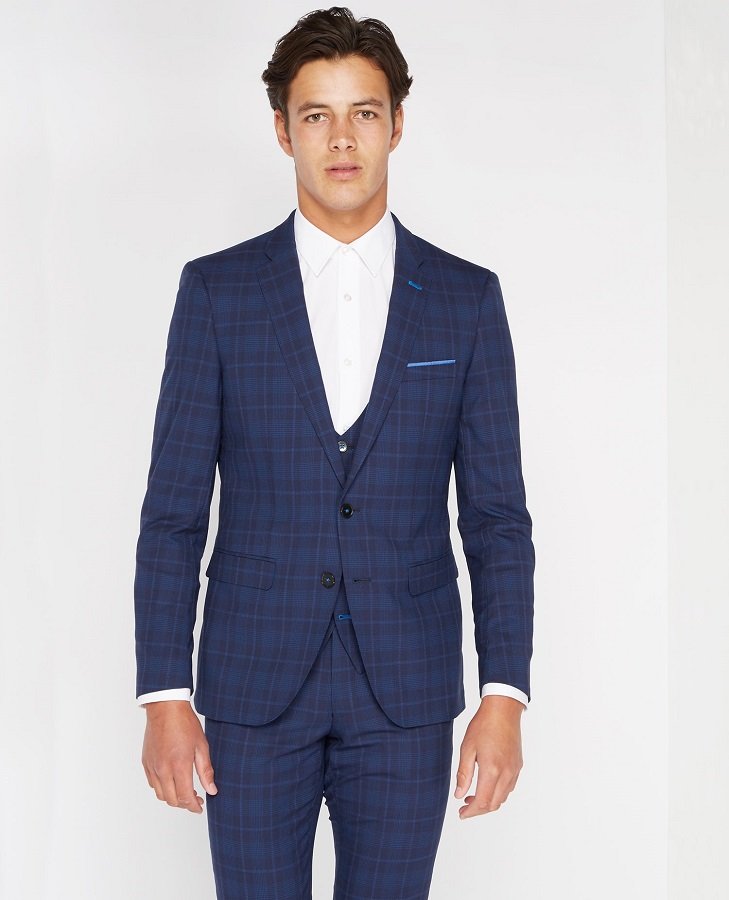 Add a sophisticated 1920s look through the introduction of tailored waistcoats in single or double breasted varieties or as an option for later in the season, add more texture with a knitted waistcoat.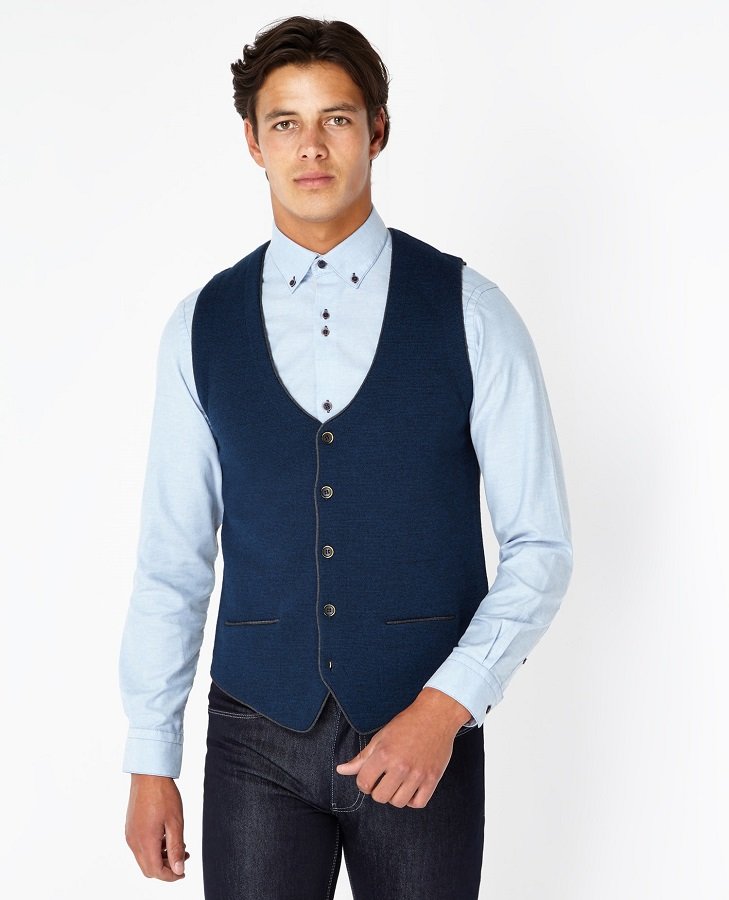 There is also the option of the ultimate Gatsby suit – the tuxedo. In black with a satin lapel, the tuxedo exudes elegance. If embracing the full Gatsby look is a little overwhelming, the collection carries subtle nods to the era with art deco prints in interior linings and trims.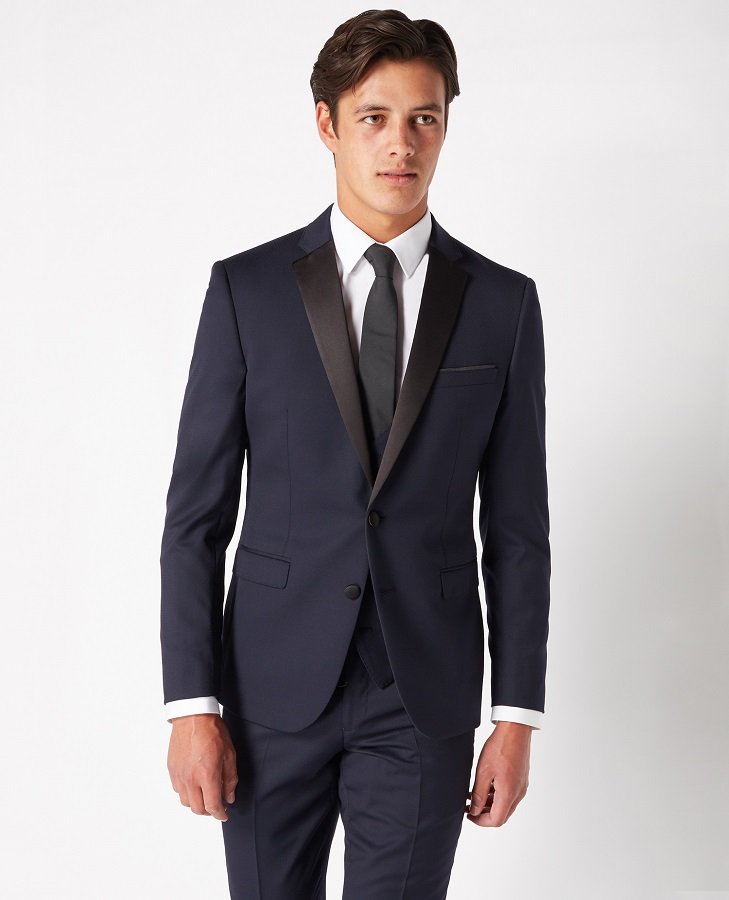 A subtle point of difference is available with Remus Uomo's popular midnight blue dinner suit which features a very subtle geometric pattern on the fabric.
Carrying on the deco theme in bold style, this 1930s flocked velvet jacket can be pared with a black formal trouser, white shirt and black narrow tie for an adventurous take on evening wear.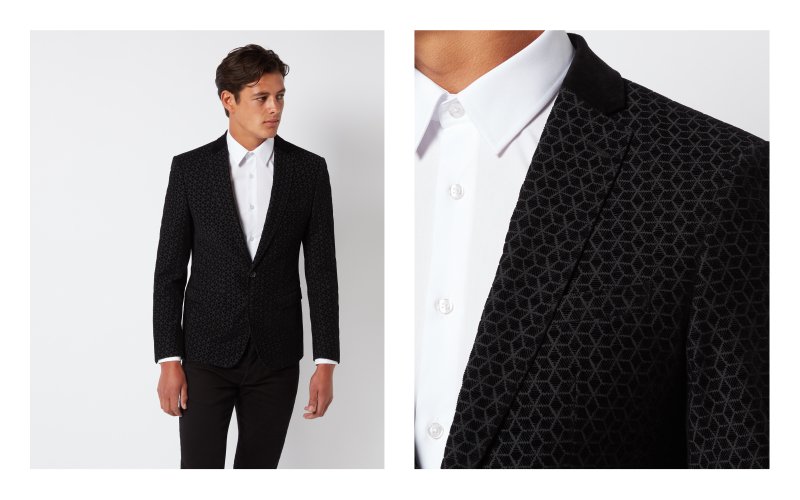 Second only to Gatsby's tailoring is the importance of his shirt selection. While you may not have an entire room devoted to cotton-rich shirts in a spectrum of shades, Remus Uomo provides a treasure trove of shirts from crisp white options with black contrast buttons, rose pastel pink shirts, contemporary black shirts to statement Deco-printed turquoise styles. A variety of collar styles is also available with a classic pointed collar being the most timeless but a penny round or spread collar adding a touch of vintage charm.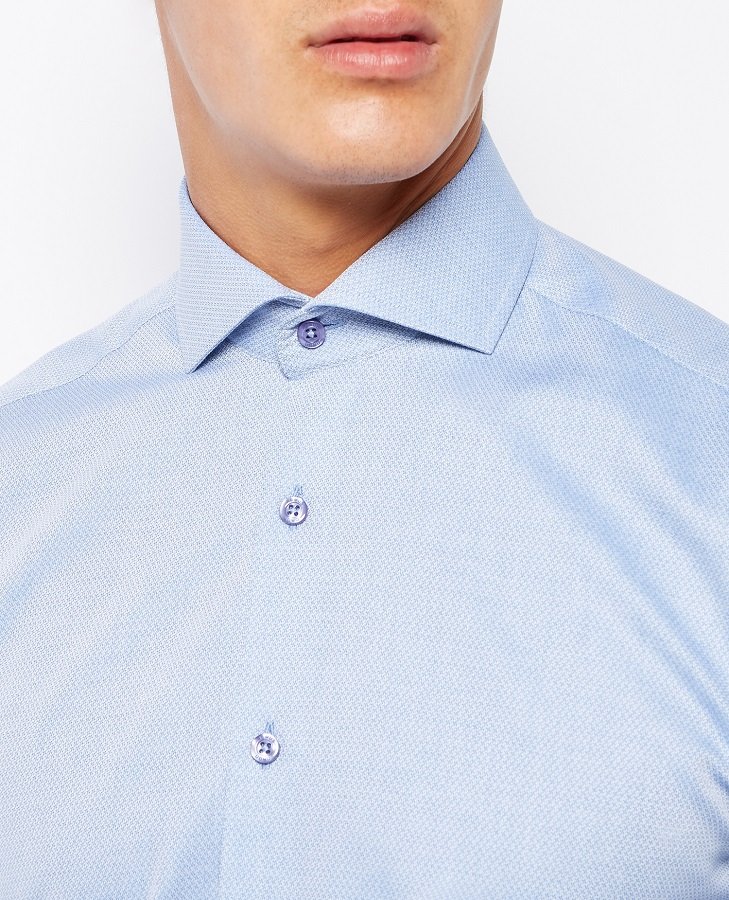 In case you are not arriving in a jaw-dropping vintage Rolls Royce, take a leaf out of Gatsby's styling notes and employ accessories as a means of elevating and embellishing your formalwear. A rich jewel-coloured geometric patterned Deco-inspired silk tie or a ruby bowtie with a subtle pattern add a luxurious and refined detail to your look. A co-ordinating pocket square also adds flair, character and a nod to the elegance of the '20s.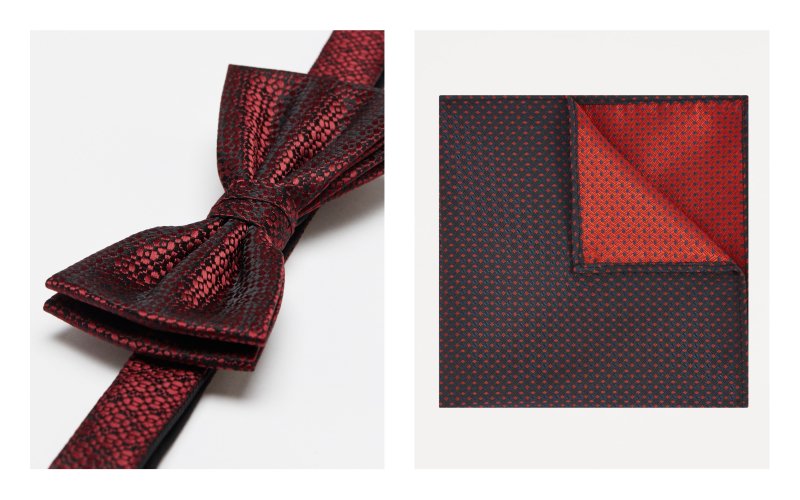 To carry you from wedding to reception, a pair of formal shoes is essential. For the tuxedo wearer a pair of oxblood wingtip brogues adds to a contemporary look with a casual edge, while a pair of black Oxford dress shoes is a dressier option. Either way, go formal for a footwear style Gatsby would be proud of.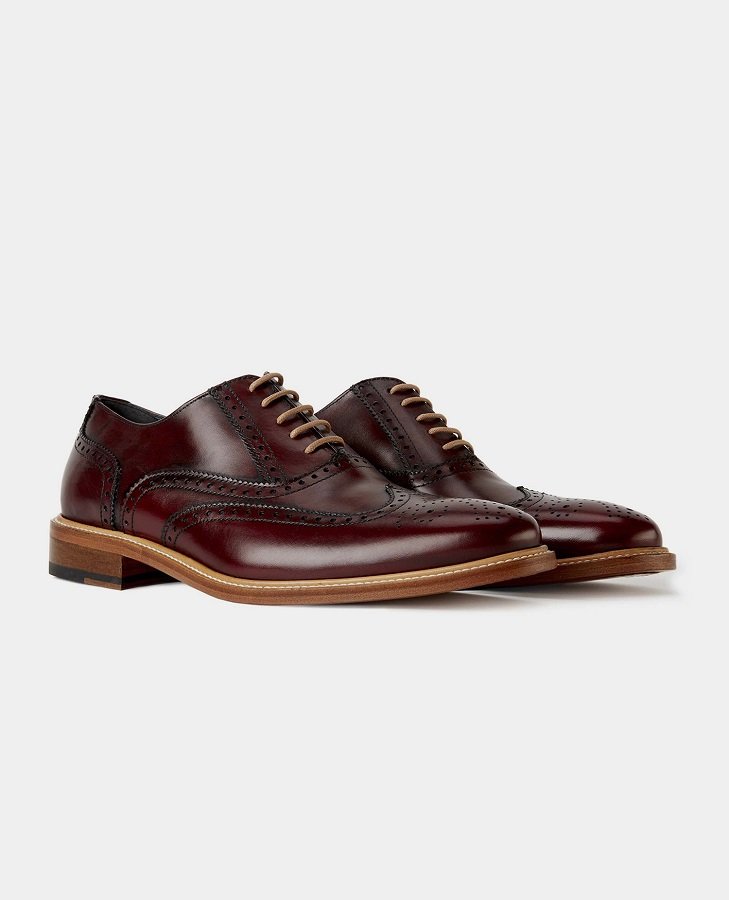 As the winter season often calls for more layers, Remus Uomo's collection also includes statement overcoats to be worn on top of a wedding suit. These coats are presented with subtle contrasting prints under the collar and in linings and trims, referencing the Art Deco trend, while adding trend-led personality to your look.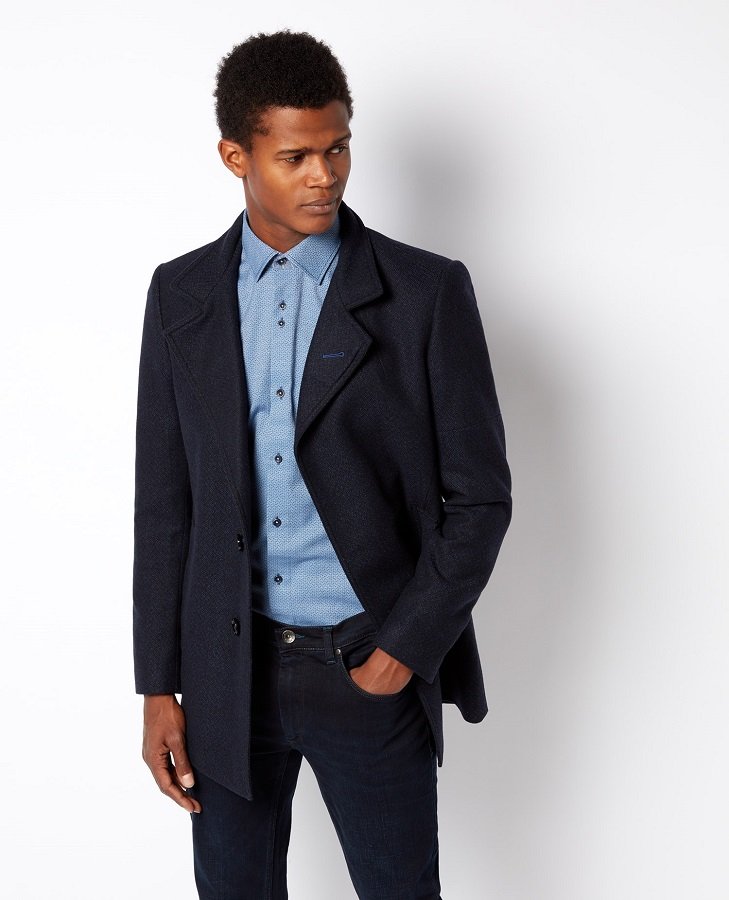 Remus Uomo's AW17 collection offers perfect styling for either the style confident or more understated groom. With an autumnal palette of navy, blue and grey and rich highlights of claret, forest green and teal, it's time to embrace your inner Gatsby… the dance-floor is yours.
Sign up to Win a Wedding at The Wedding Journal Show Belfast & Dublin and you or your groom could be the lucky recipient of groomswear from Remus Uomo! Buy your tickets here to be automatically entered into the draw.
For more information visit: remusuomo.com