Struggling to decide what to wear on your wedding night? Fear not, as the world's biggest lingerie catwalk show debuted last night and we've narrowed down exactly what you should take from it.
Few haven't heard of the Victoria's Secret Catwalk Show which takes place in November every year. The lingerie extravaganza is a finely-tuned event featuring a bevvy of long-legged celebrity models, A-List musical guests and diamond-encrusted underwear. But what should the average woman take from the 2016 show? We've narrowed down the best lingerie styles to guarantee you make an impact on your first night as a married woman.
Bridal White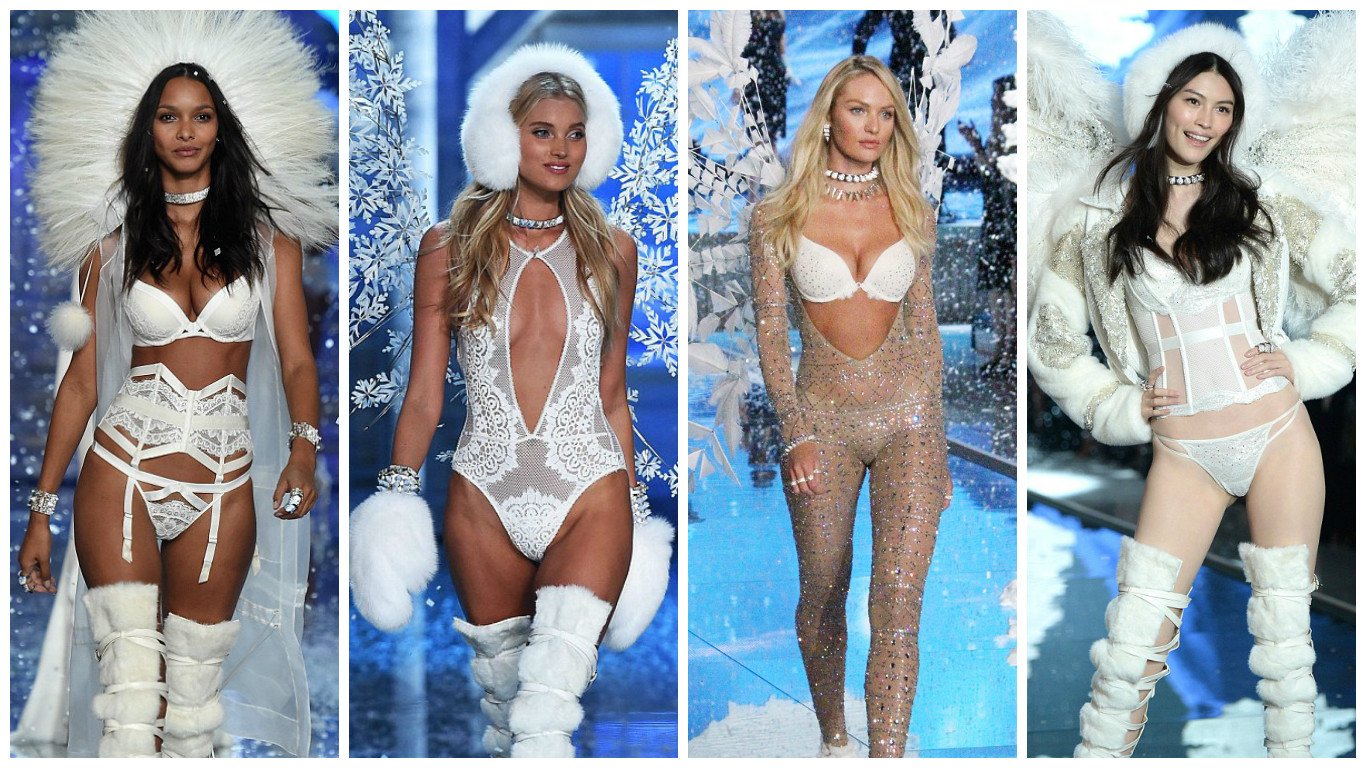 What better way to begin than with the Wedding Journal favourite colour of wedding night underwear- bridal white. There was no shortage of white lingerie in the 2016 show, with winter as a dominant theme throughout the performance. The stunning models debuted styles ranging from push-up bras and corset combinations to unusual whole pieces featuring seductive cut-outs. We recommend only the most daring of brides goes for the diamond-studded jumpsuit, but any of these pieces would feel right at home on the wedding night.
Dark & Mysterious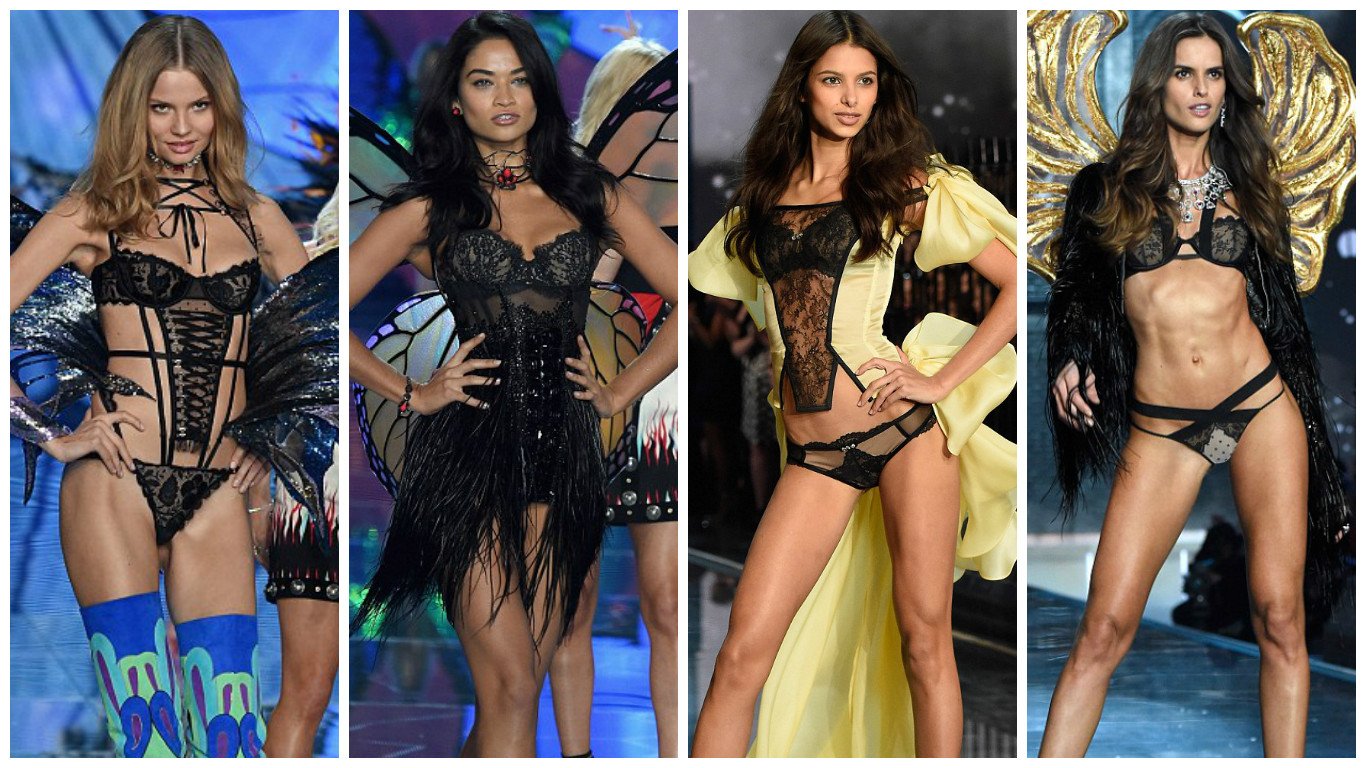 Modern ladies have been shying away from traditional white in favour of a darker alternative and we couldn't be loving it more. While white is a softer choice and suits wearing underneath your dress, opting for black highlights the fiery side of today's bride and is worth changing into before the wedding night for a stark contrast to the bridal look. Teeny bras and barely-there pants were the style choices for the mysterious colour and many featured unique embellishments like lace paneling and a bit of feather.
Lady in Red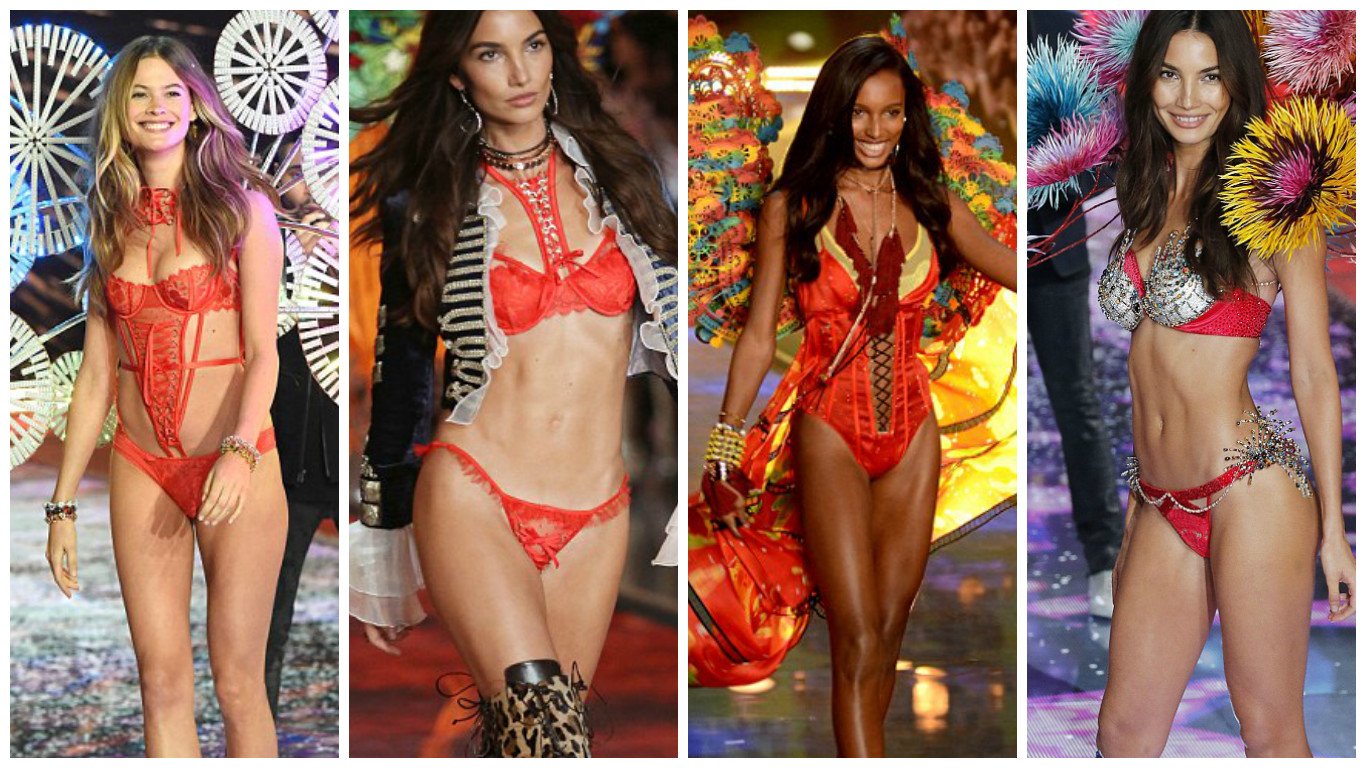 Va va voom- the VS ladies turned up the heat as the show went on and revealed a fiery array of red-hued lingerie perfect for a steamy wedding night. Ranging from skintight whole pieces to sexy two-pieces, red was a big hit on the runway and definitely shows that pastel and neon pants are a thing of the past. For a dramatic impact on your big night keep it mature and go red!
Textured Extras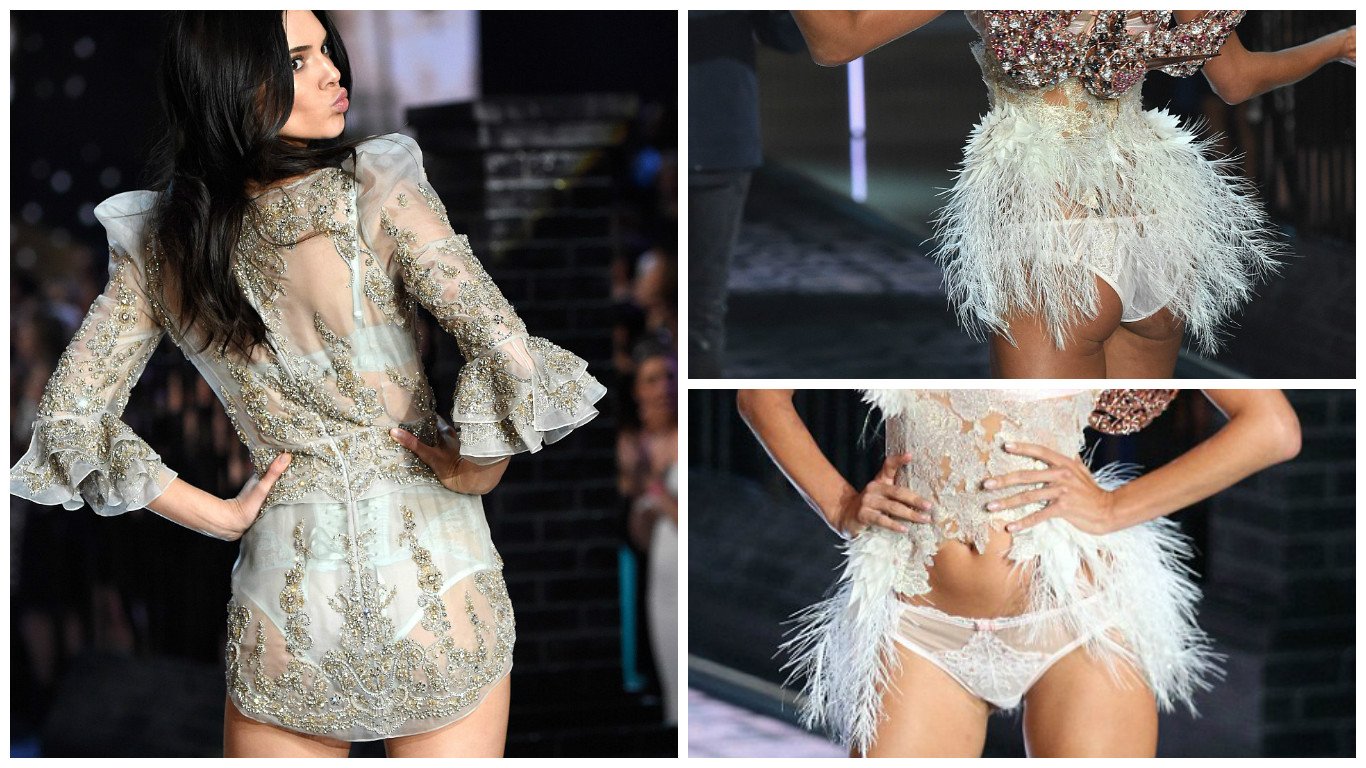 Colour aside, the innovative designs on the catwalk featured new embellishments like baroque-inspired beading and more than just a few feathers. Obviously the two key design elements are set to be big for 2016 and as usual VS is already ahead of the curve. With feathers big on the wedding dress scene in 2015 it comes as no surprise that this has transcended into wedding lingerie too.
Top tips for picking your wedding night lingerie:
The fit is paramount. You won't be comfortable in knickers a size too small and a gaping bra, so make sure you have a proper fitting in a lingerie shop beforehand.
Opt for structure. Spending a little extra on a well-structured bra gives you support and makes your assets look even better than they already do!
Consider what YOU will like– not just what your man will like. If you don't like it you won't want to wear it.
Get a second opinion. Take along your Maid of Honour and try to suppress the giggles as you get her thoughts on how things should and shouldn't look.
Wear it with confidence. Whatever you pick and however its styled, wear it like you've worn it your whole life!
What are you going to be wearing on your wedding night? Comment below!