Our top picks – wedding dresses to suit the younger bride
The following looks are ideal for the younger bride and young at heart. Brides-to-be in their twenties, or late teens even, who are looking for a something a little bit different to the norm, read on…
The jumpsuit
Jumpsuits and playsuits are an excellent choice for younger brides who want to keep up with the latest trends.
Jumpsuits are slowly but surely cropping up in dress designer collections but couldn't be considered a typical choice for brides – this make them a great option for the style-savvy bride who wants to stand out from the crowd.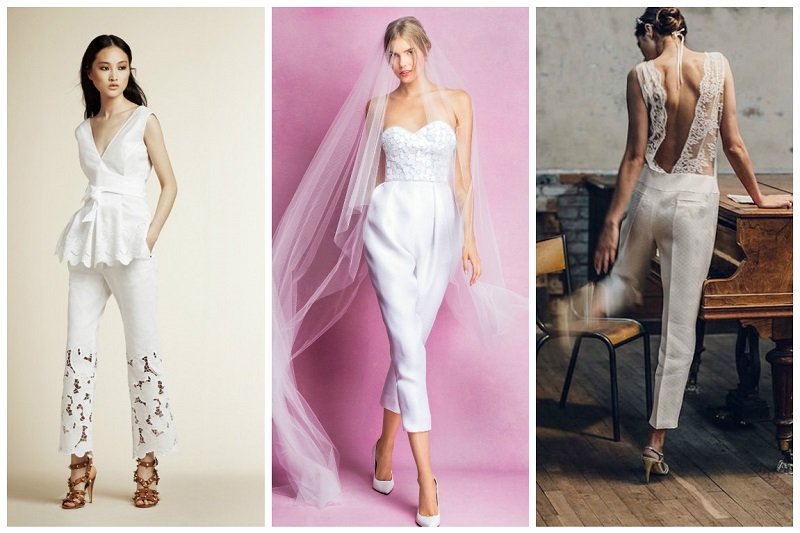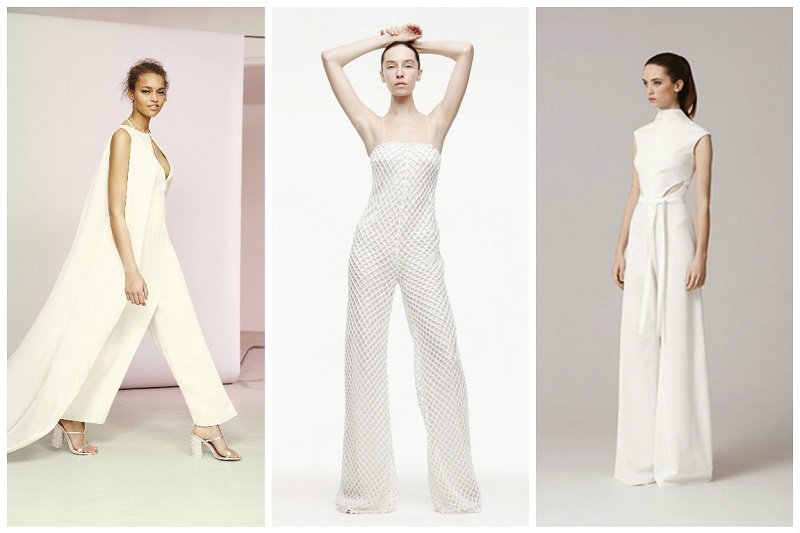 Budget friendly
If your student days are not that far behind you and you are watching the pennies, not to worry as there are plenty of leading dress designers that do low-budget wedding dresses. The Indie Bride gown pictured costs from £480 and the Encore dress starts from £325.
London-based eco-luxe designer Minna Hepburn offer a range of affordable designer gowns for alternative brides. Minna's 60+ collection of wedding dresses, tops and skirts cost between £190 and £650.
For brides on a shoestring budget check out H&M's range which includes a gorgeous waist-cinching gown for £149 and a maxi dress for £299. For more inexpensive white dresses, click here.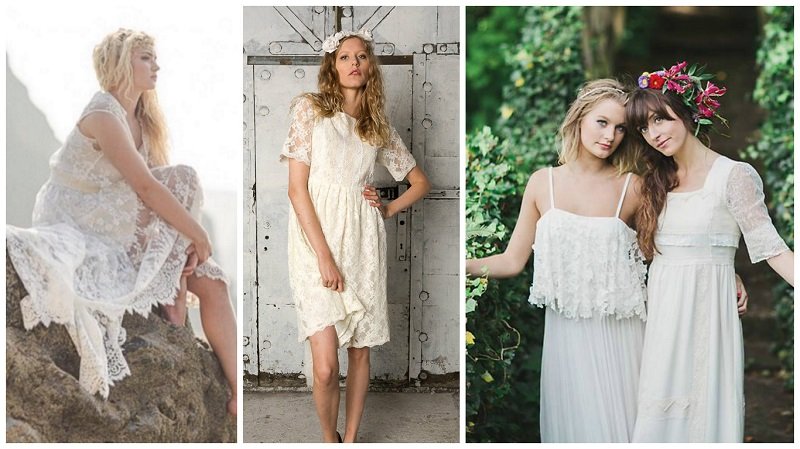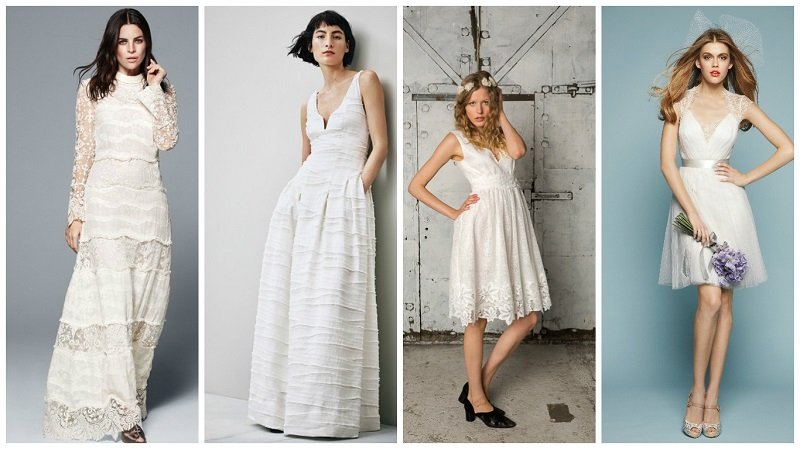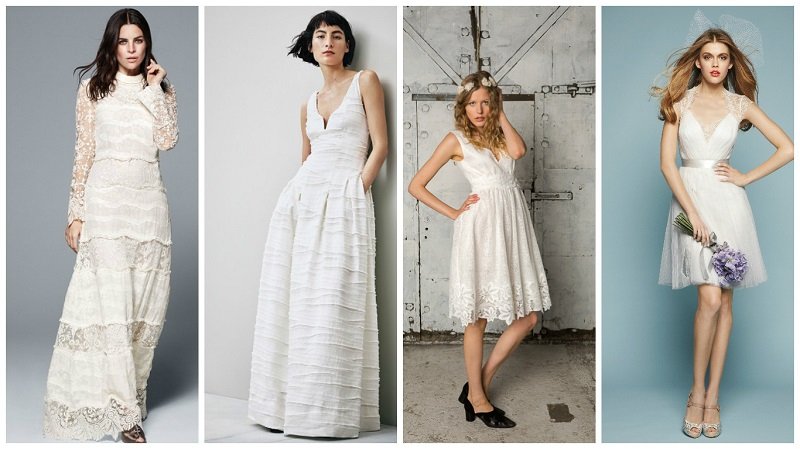 Two-piece
From the casual ball gown skirt with pockets by Muscat London, to the sexy embellished crop top by Demetrios, there are lots of stunning two-pieces to pick from.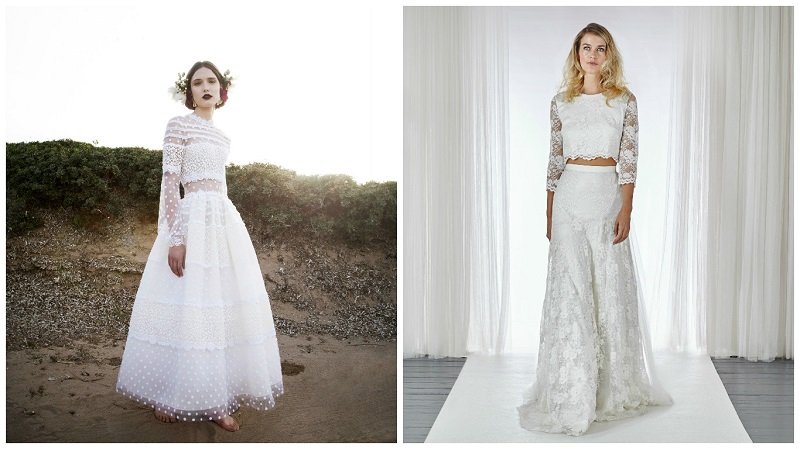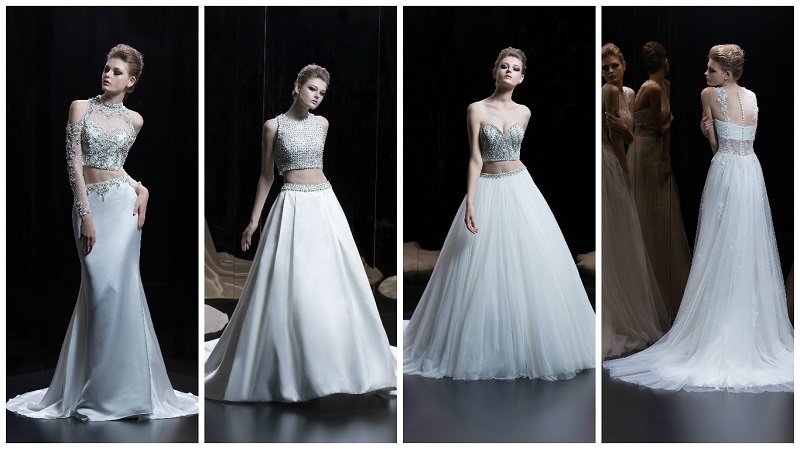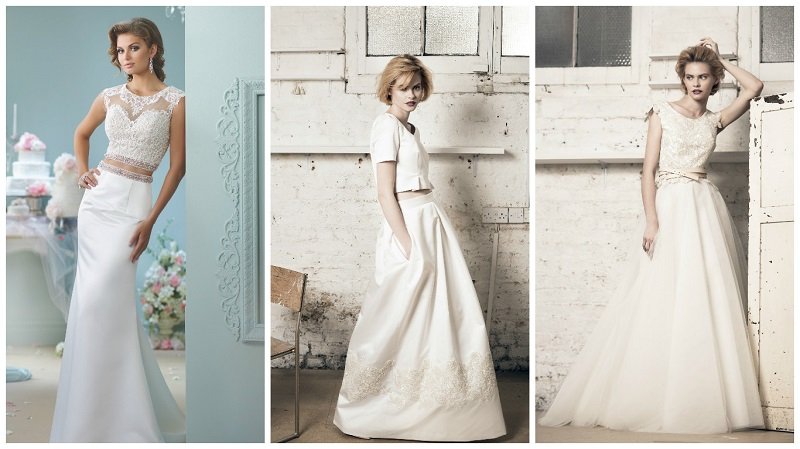 Daring
The following styles would suit more daring brides who are not afraid to be different.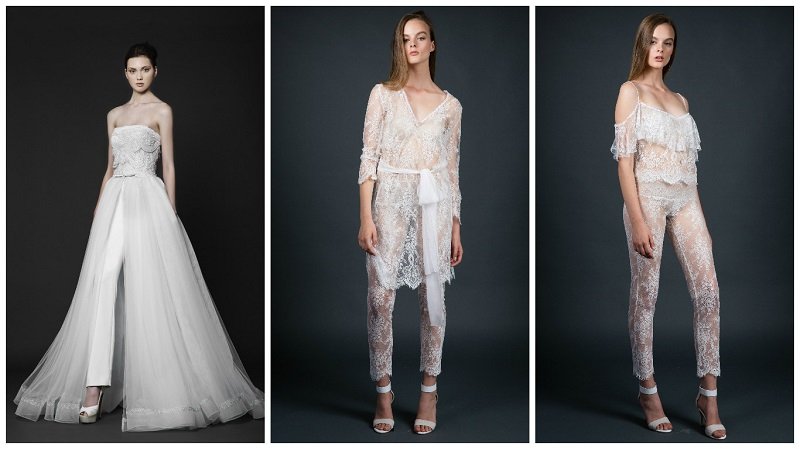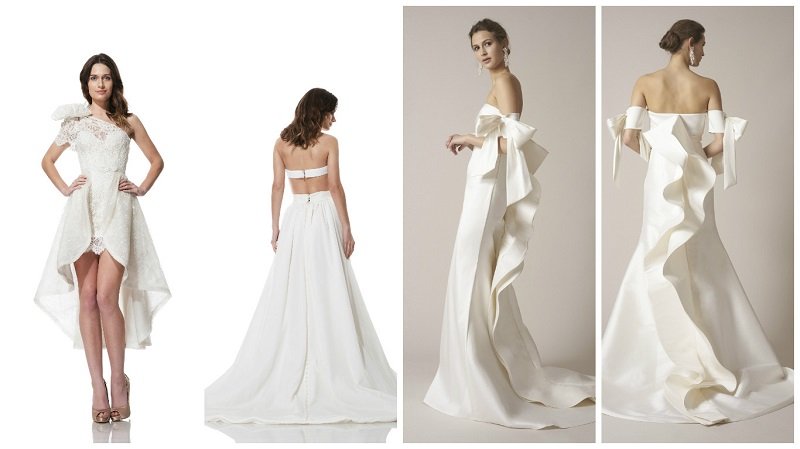 Short
Fun and flirty – show off those pins in a short wedding dress.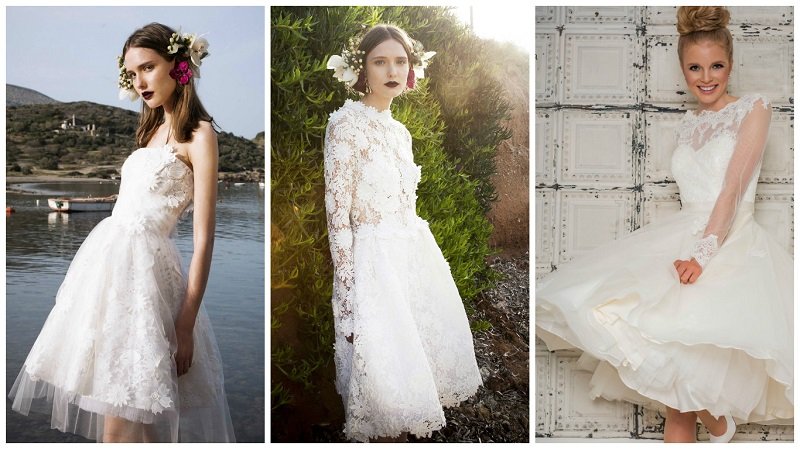 Featured image credit: Daalarna Couture
If you're getting married and are looking for a gorgeous dress design, take a look at our brand-new directory. We only recommend the highest quality Wedding dress & Bridal Shops in Co. Dublin .