If you envisage a classic, chic and elegant wedding day for you and your partner then look no further. We have put together some of our favourite looks for a classical romance themed wedding with looks that will never go out of style.
Stand the test of time and don a beautifully classic wedding dress that exudes modern romance…
Wedding dress styles
Defined by lovers of tradition, classic wedding dresses won't date 50 years from now when you're looking back at your all-important day with your other half.  A classic dress is perfect for you if your style icons are the likes of Grace Kelly, the Duchess of Cambridge (formerly Kate Middleton) or Audrey Hepburn where they decided to go for a polished and pretty look for their big day. Classic wedding dress styles usually have a flattering silhouette in an A-Line, Ball Gown or fit-and-flare style with fabrics such as satin, taffeta, lace organza and tulle. Timeless dresses usually won't be covered in embellishments or jewels, instead they let the cut of the dress speak for itself and will be slightly more demure. Howver, if you fancy adding a modern, quirky dimension to your timeless dress, applique or bows add a little bit of something different
Long Sleeved Wedding Gowns
One of our favourite classic wedding dresses here at Wedding Journal are long sleeved gowns. Creating an image of a classically elegant bride, long sleeved dresses particularly suit Autumn and Winter weddings in Ireland and the UK, when the weather is slightly more chilly. With long-sleeved gowns often being the choice of celebrities, icons and even royals, this style will never date.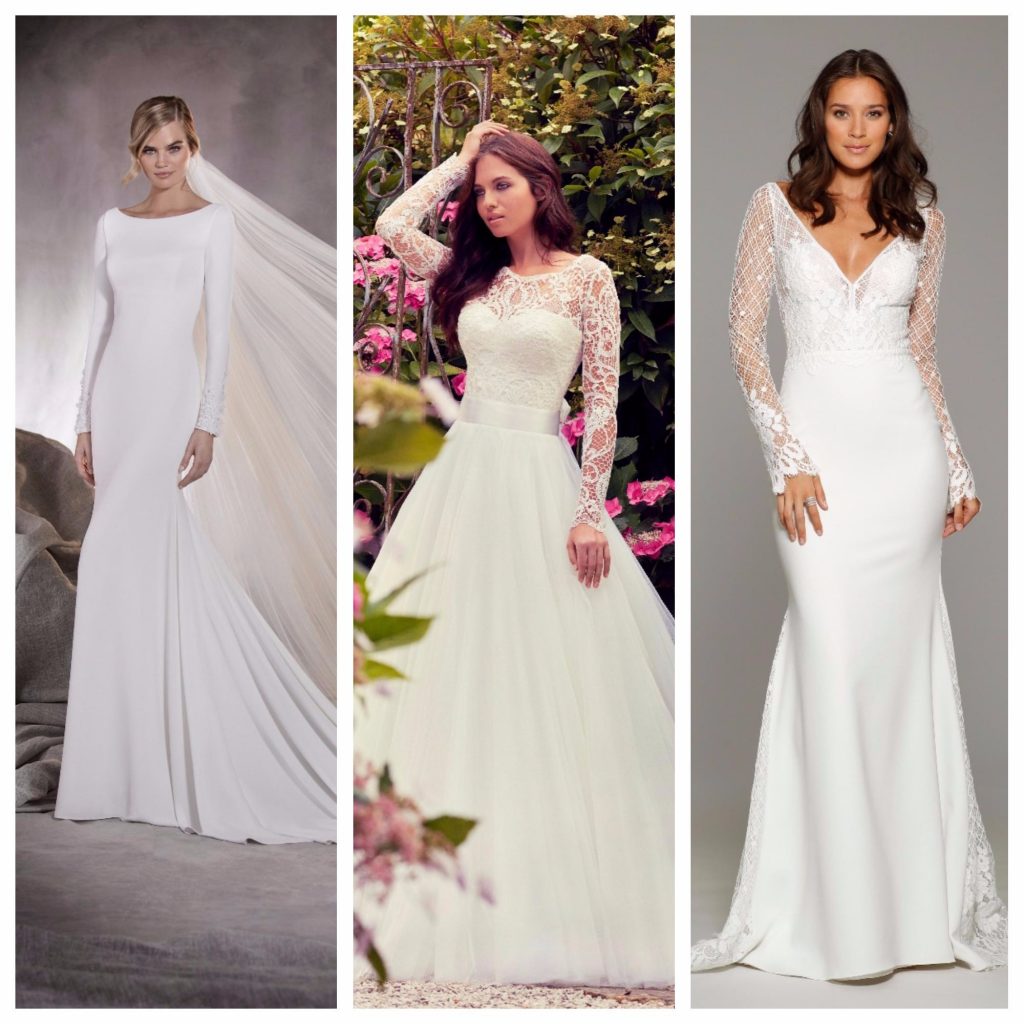 Minimal & Sleek 
Veering away from all things 'fashion forward', stripping things back and keeping all details minimal and sleek is an easy way to acheive a timeless bridal look. With the idea that 'less is more', choosing a minimal ivory or white dress will leave you more room to be creative with your floral designs or jewellery, striking the right balance between a classical and an alluring bride.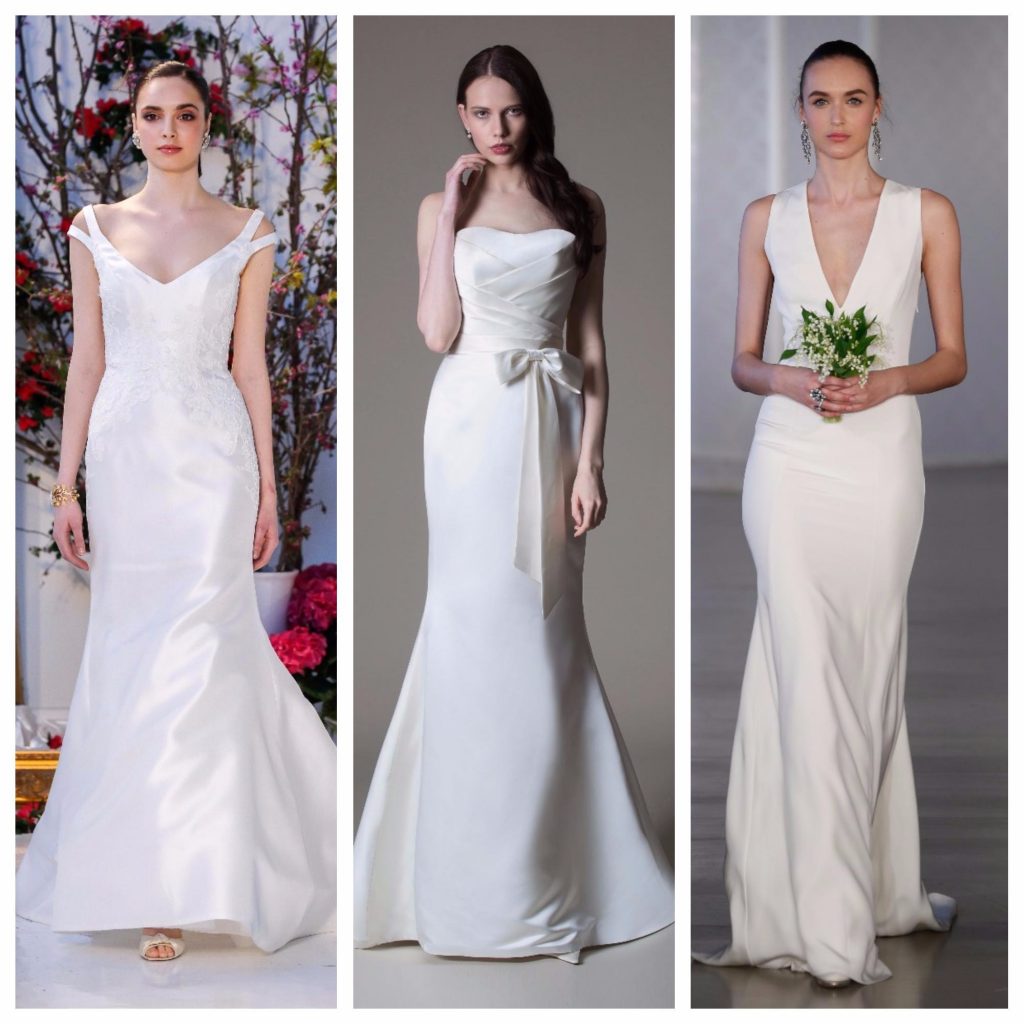 Classic French Lace
A fabric that will never date, French lace adds a feminine touch to any gown and has been used extensively throughout the decades. A bridal staple, classic French lace dresses will always be timeless and often look best in figure hugging ensembles such as this 'Cabontine' gown below.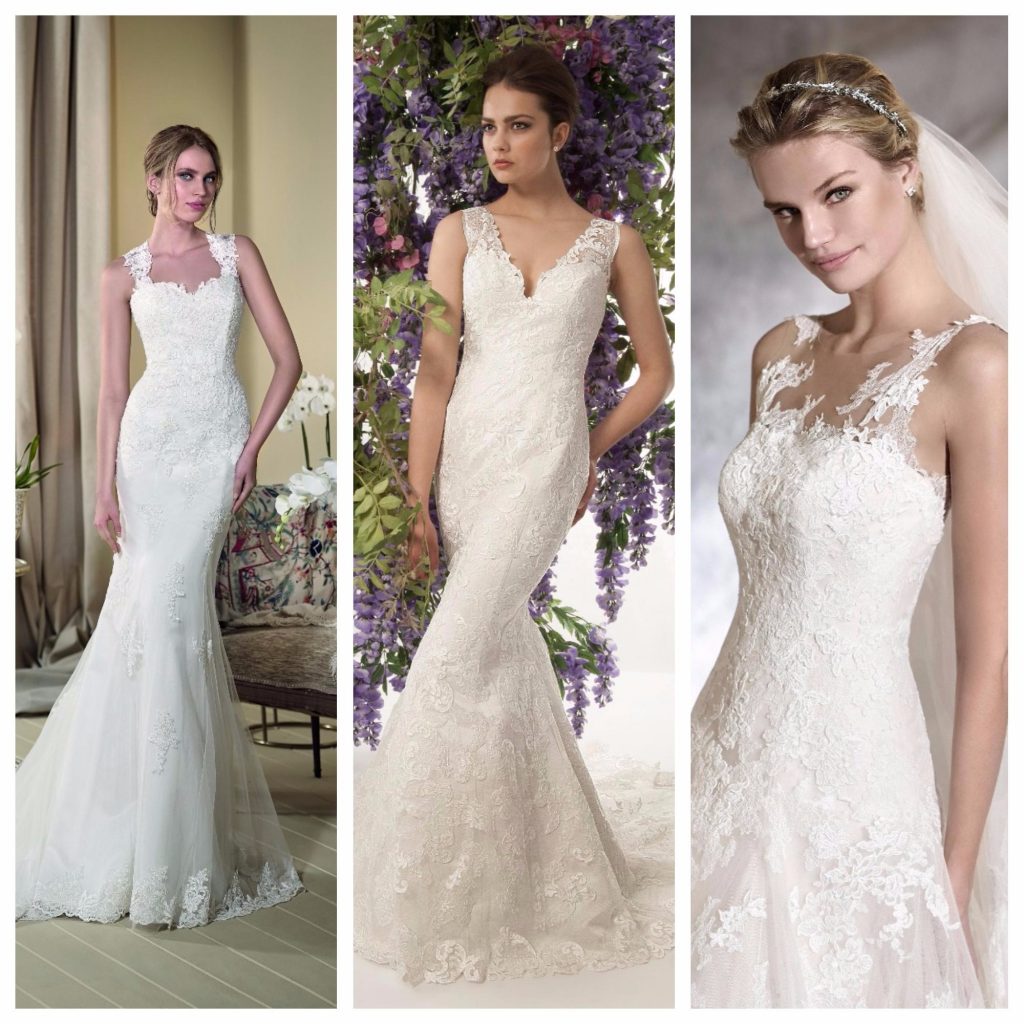 Modern Ball Gowns
Consider ladylike styles such as these elegant ballerina-style or princess ball gowns, reminiscent of eras past but with a modern twist. Always a traditional look, going for this type of dress will also be sure to wow you guests.. and after all, when else will you get to wear a princess style ball gown worthy of a fairy tale wedding?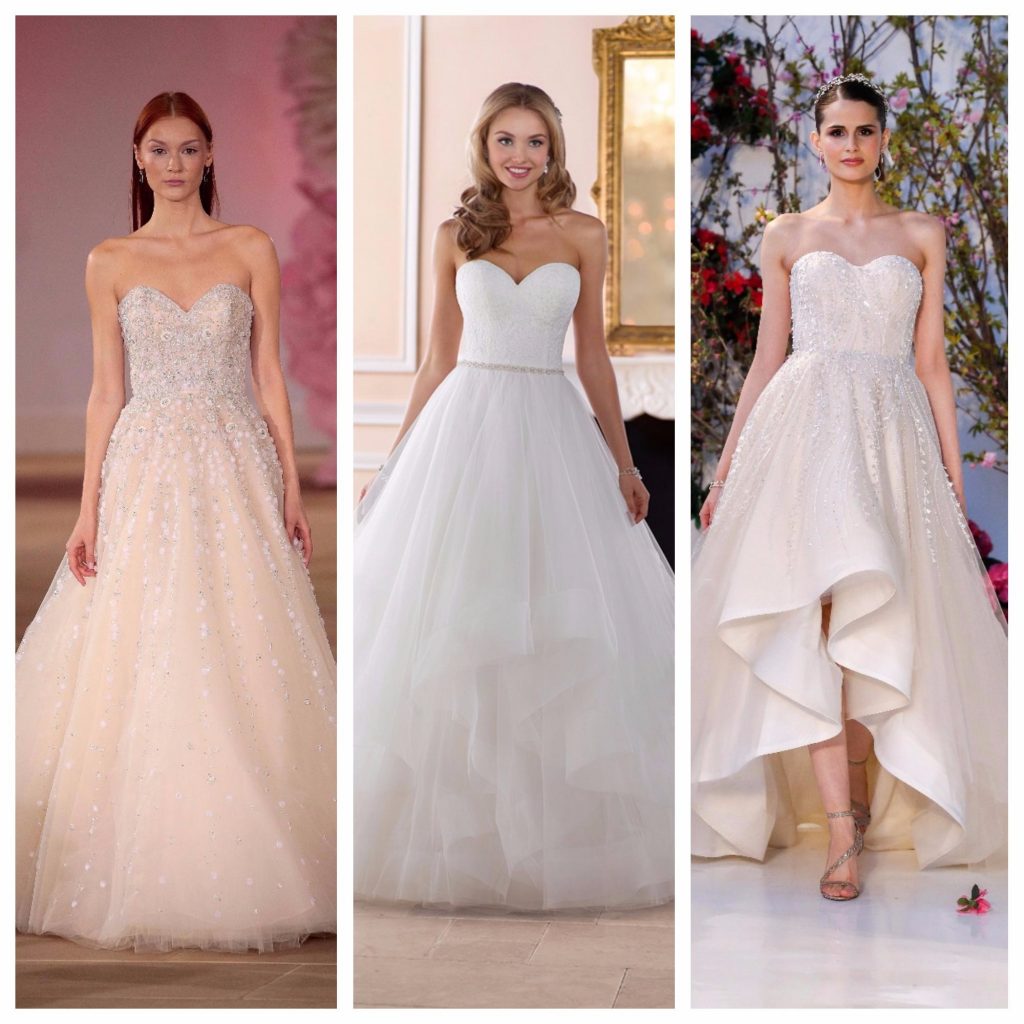 Classic A-Line Shapes
The Classic bridal 'A-Line' cut is a universally figure flattering shape, nipping in the waist and creating a feminine silhouette, this look will never go out of style.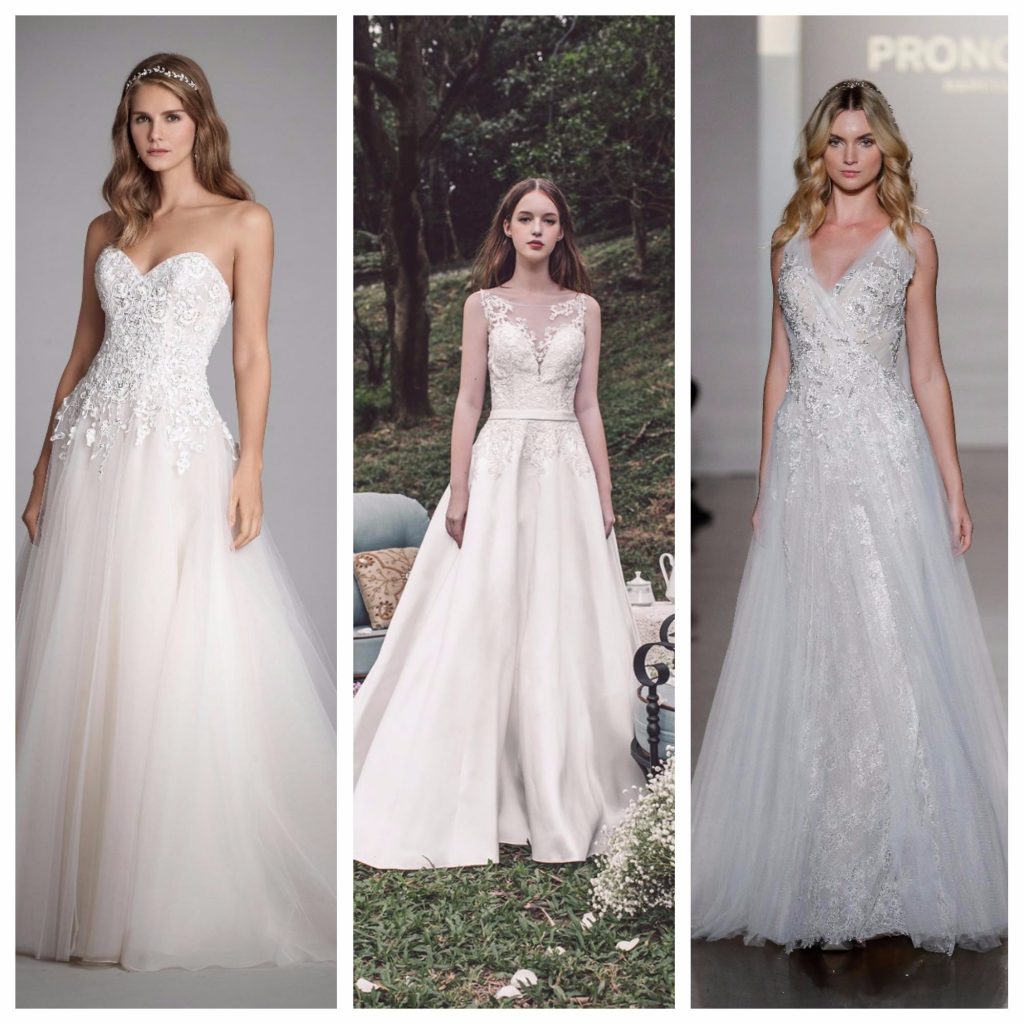 Classic Vintage Styles
vintage styles forever grace the pages of vogue and stand the test of time. Perfect for those that want a timeless look that has something a little bit quirky about it, go for a gown that encapsulates vintage charm, such as this Jenny Packham 1920's Gatsby inspired dress or this 1940's coloured Justin Alexander silk dress.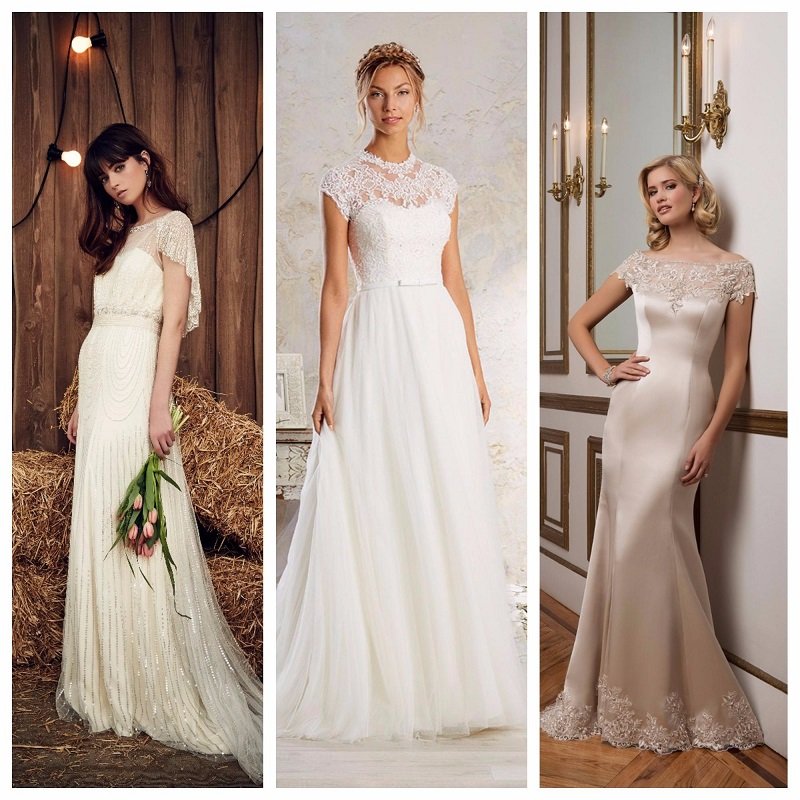 Groomswear 
Not forgetting the men, we have also put together a list of timeless groomswear styles to tie in with a classic bride. For many grooms,  beginning to look for a suit for the big day can get a little over-whelming. Every man will want to look and feel their best without looking to similar to their everyday office suit.
Tuxedo
Nothing says classical wedding more than the groom being in a black tuxedo. The ultimate timeless look for men and a fail-safe for being always bang on trend. Traditionally, a black tuxedo would be the most popular; however the jacket can be changed to a white dinner jacket with the tux trousers for a summer or evening look.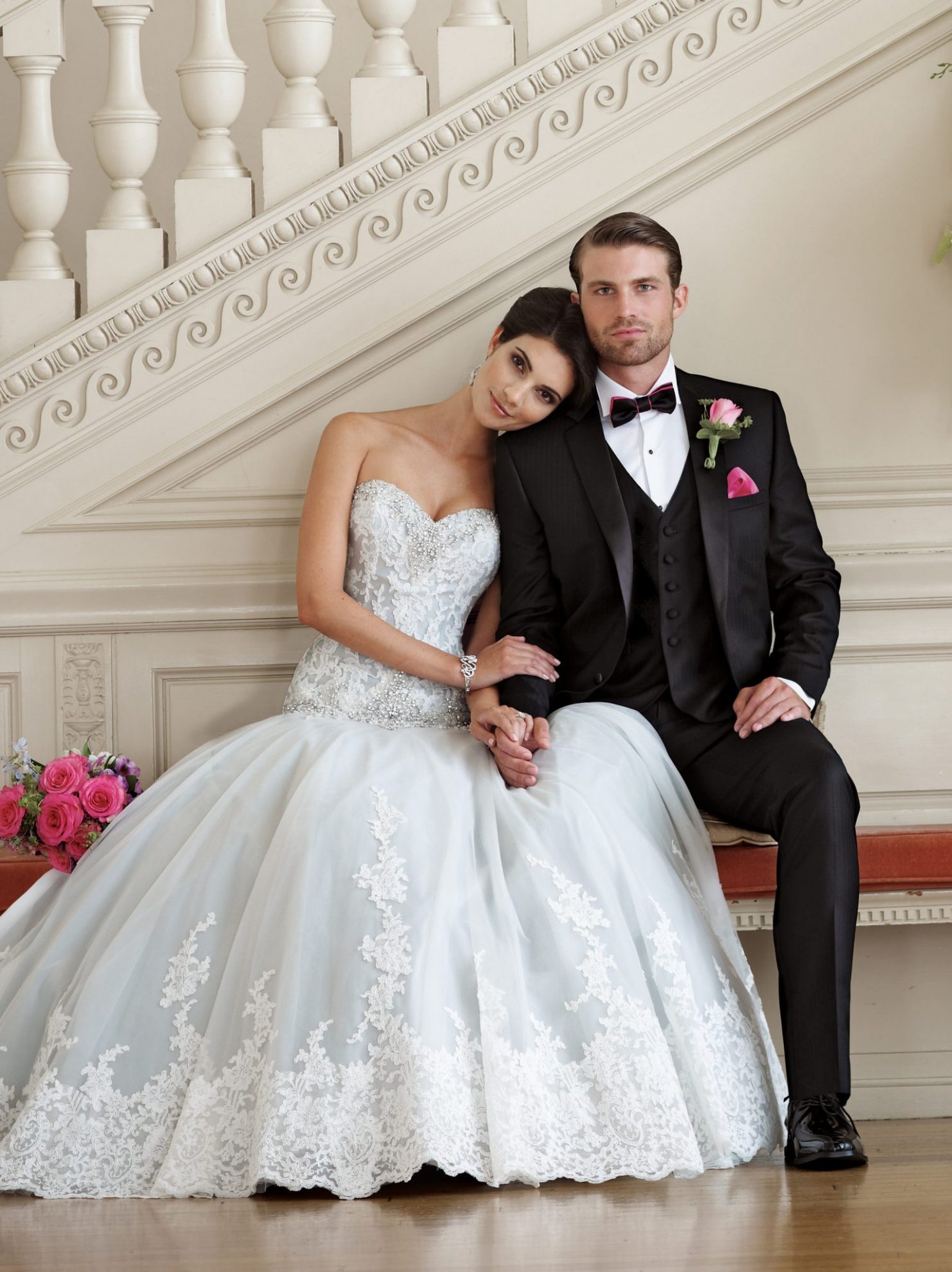 Morning Suit
The Morning suit is the most formal and iconic option for grooms. It features a single breasted jacket with a tail to the rear reaching down to the thigh or knee, formal pin-striped trousers and a waistcoat. Best worn for a traditional morning/early afternoon wedding that is very formal, this look is best suited to more grand venues and wedding receptions.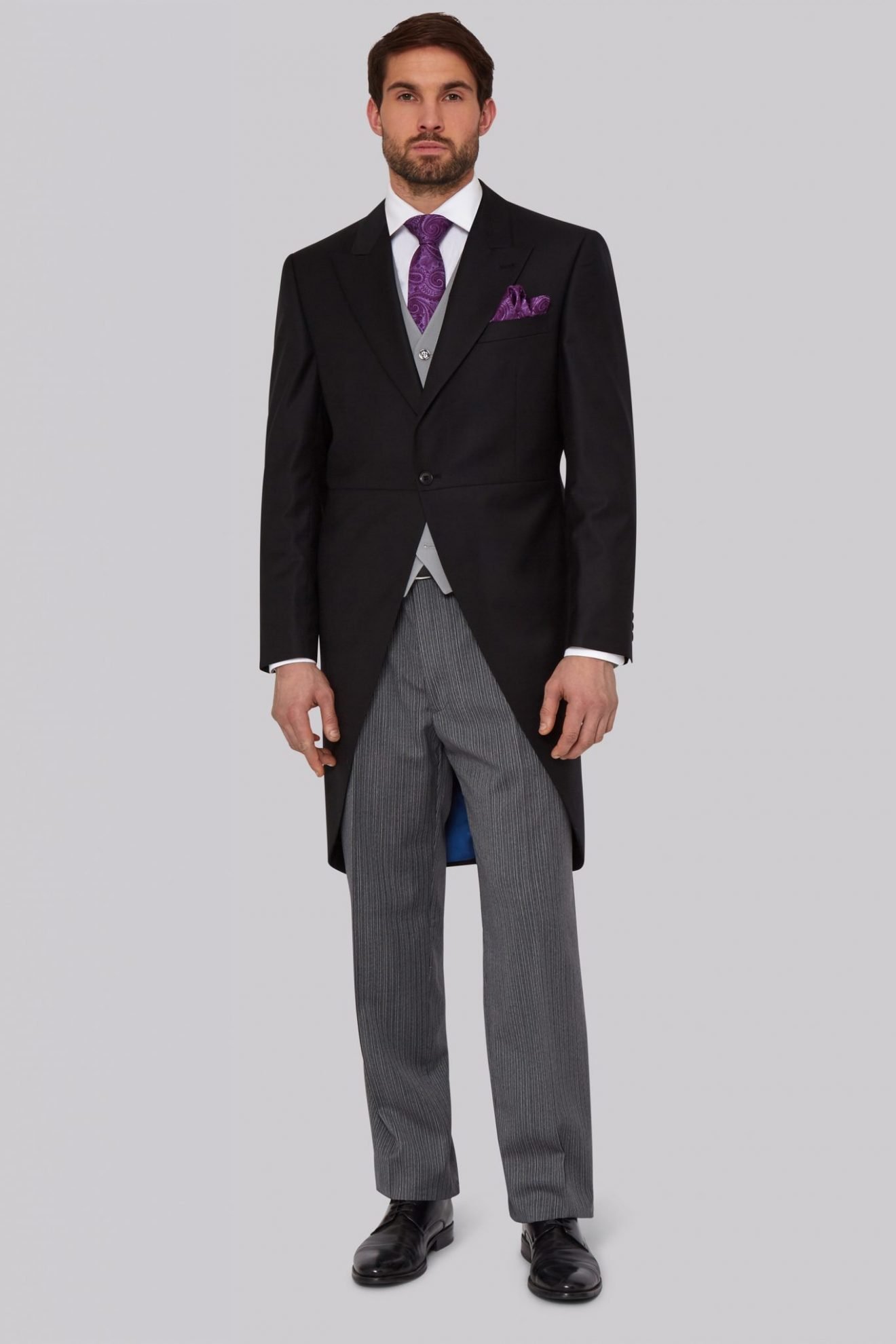 Three-piece suits
A three-piece suit is a smart and classic groom's wear option that can be adapted to suit his style. Available in a variety of colours including grey, burgundy, navy black or even tweed they can be tailored to match the theme of the wedding.  They also look great with a pocket square to add a touch of class.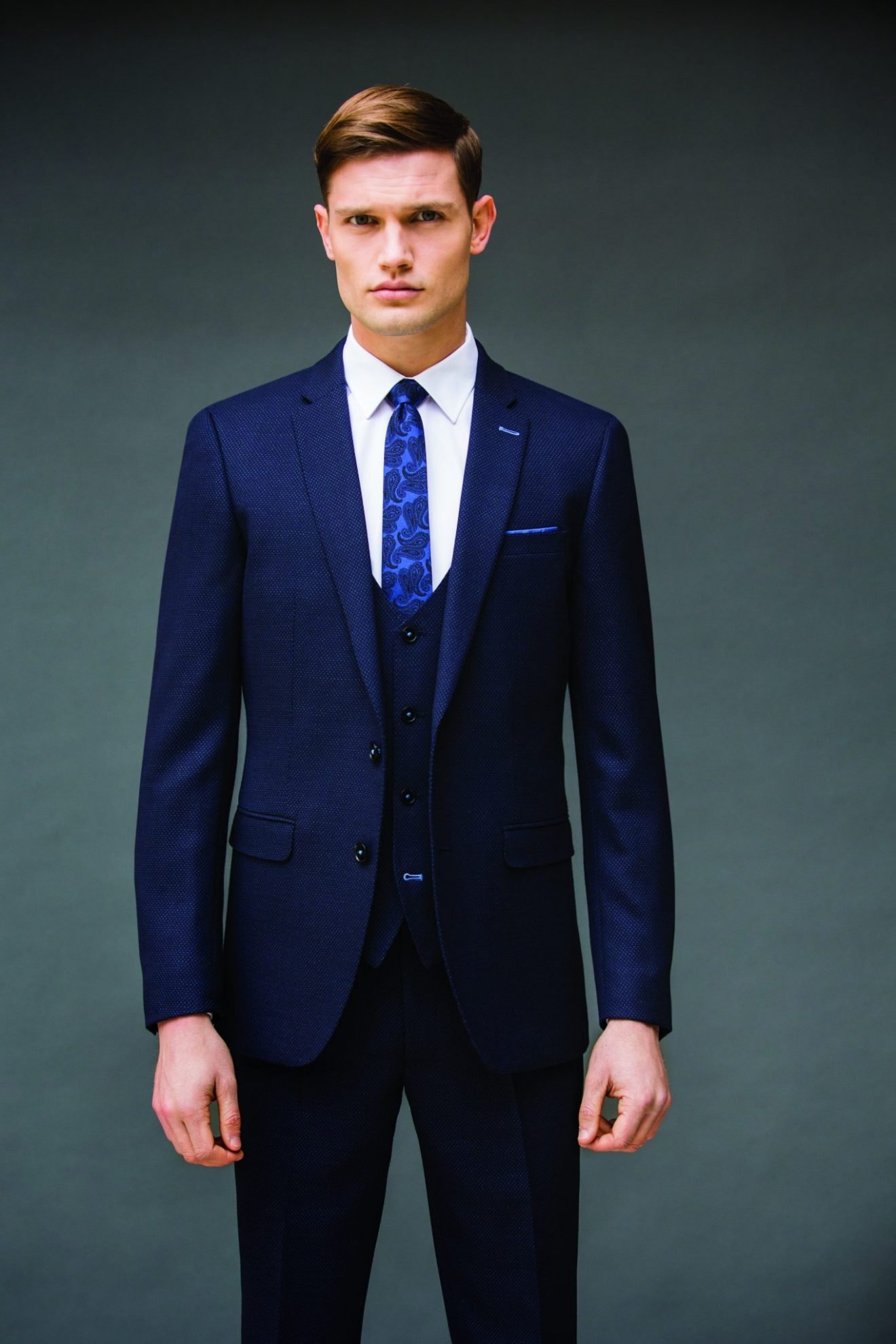 The Lounge Suit
If you are going for a more laid-back wedding reception and a full tuxedo and morning suit is too formal for your venue, you can still opt for a lounge suit. A tailored classic fitting double breasted three-piece lounge suit makes a style statement whilst remaining timeless. This style looks great for outdoor or destination weddings are they can be lighter materials.
Set featured image credit: Mon Cheri, tuxedos