The world's favourite Windsor had finally found his princess! So, we've turned to groomswear experts, Remus Uomo to ask what advice they'd give Meaghan on steering her prince towards the perfect suit for their big day.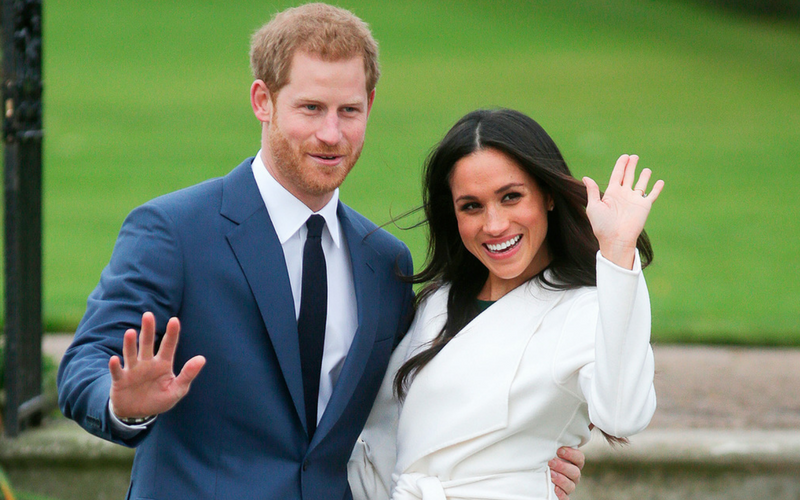 While Prince Harry is likely to wear a uniform relating to his previous military service, much will depend on his choice of wedding venue and Harry's more 'liberal' attitude to strict royal tradition. Previous royal weddings have seen the groom dress in the wedding outfit of the era (traditional morning dress) but as fashion has moved on, so has tradition and fashionable grooms now tend to go for a well cut, high quality suit for their wedding attire – and we'd expect no less of Harry.
Fit is King
When considering a suit, colour, fabric and price are all important but the defining characteristic for looking sharp is how the suit fits. Slimmer silhouettes are generally more flattering for a man's figure, helping your groom look taller and more slender by reducing unnecessary bulk under the arms or in the leg to create this slimmer appearance.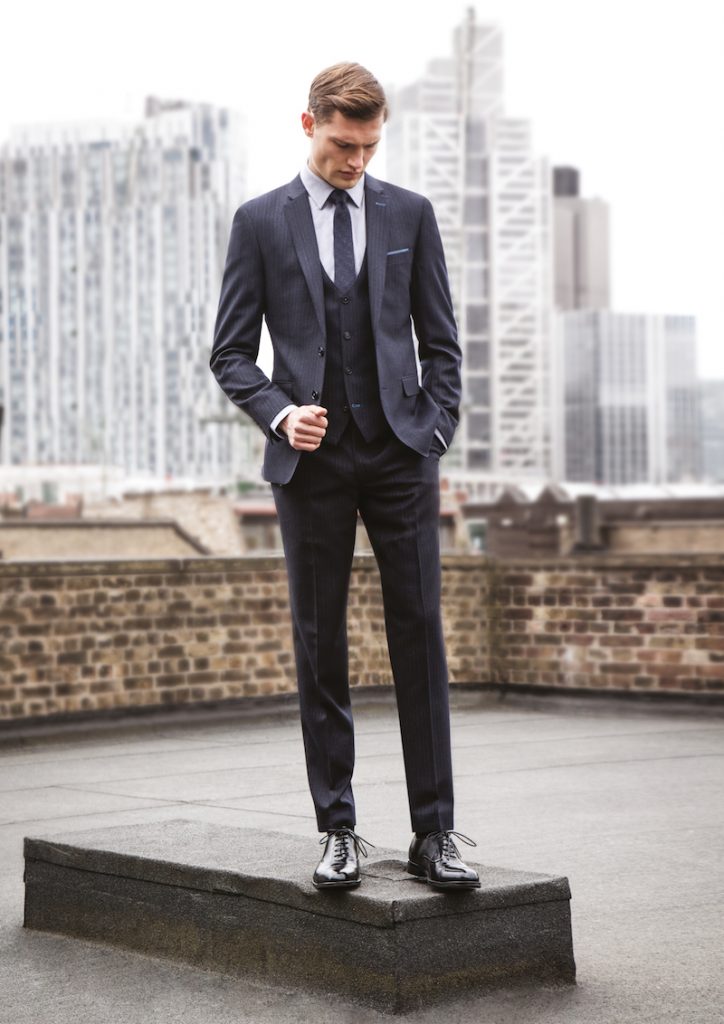 Most tailoring brands will offer more than one cut of suit to accommodate different shapes and sizes. For Remus Uomo, our slim and x-slim suits are perfect for most guys with regular proportions but if your groom carries a little bit extra around the middle, one of our tapered suits is ideal. With more generous proportions around the chest, back and in the seat of the trouser, our tapered cut still offers a high cut under the arm and a tapered leg width to create that tailored, sharp appearance. Remus Uomo also offer a number of suits available in both slim and tapered fits, so if you're kitting out your groom's party, everyone can look sharp in a fit designed for them.
A Tailored Approach
Off the peg suits are the standard way of buying your suits for your wedding these days but any suit retailer worth their salt will offer an alterations service to ensure the fit of your groom's suit is absolutely perfect. Remus Uomo stores offer a free alterations service for grooms as part of their standard wedding package, so make sure to book an appointment to avail of the full service.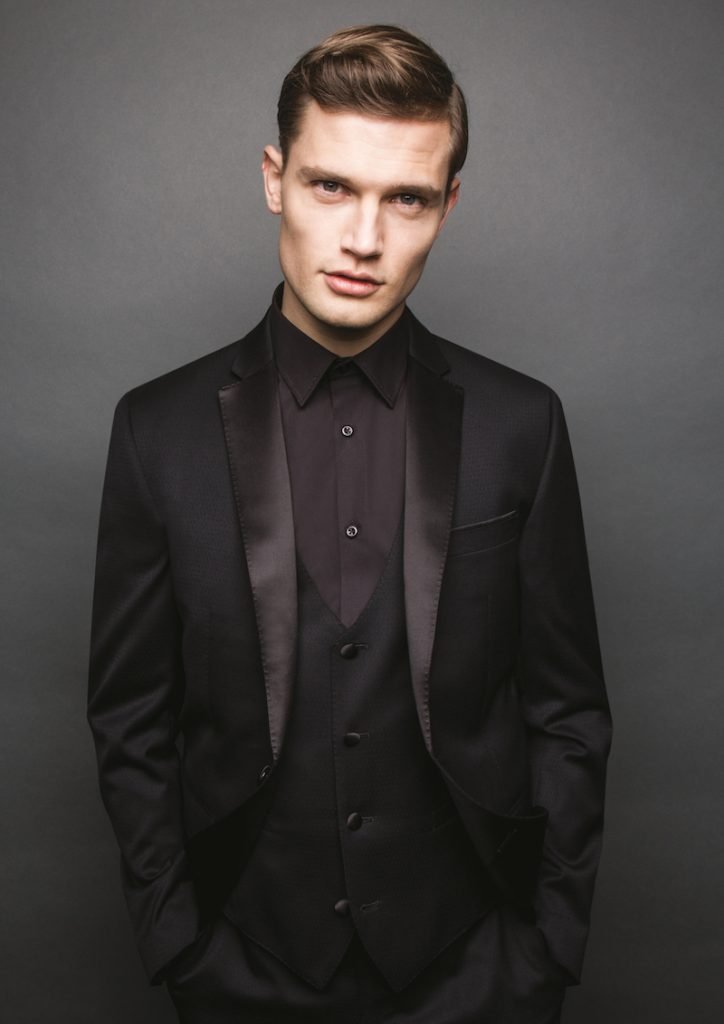 The Perfect (Colour) Match
Grey suits are certainly a big trend for the season ahead but the typical masculine colour palette of navy, blue and charcoal are always popular choices. If your groom has an adventurous streak, the fashion confident have been loving Remus Uomo's claret or teal puppystooth suits which look fantastic as three pieces.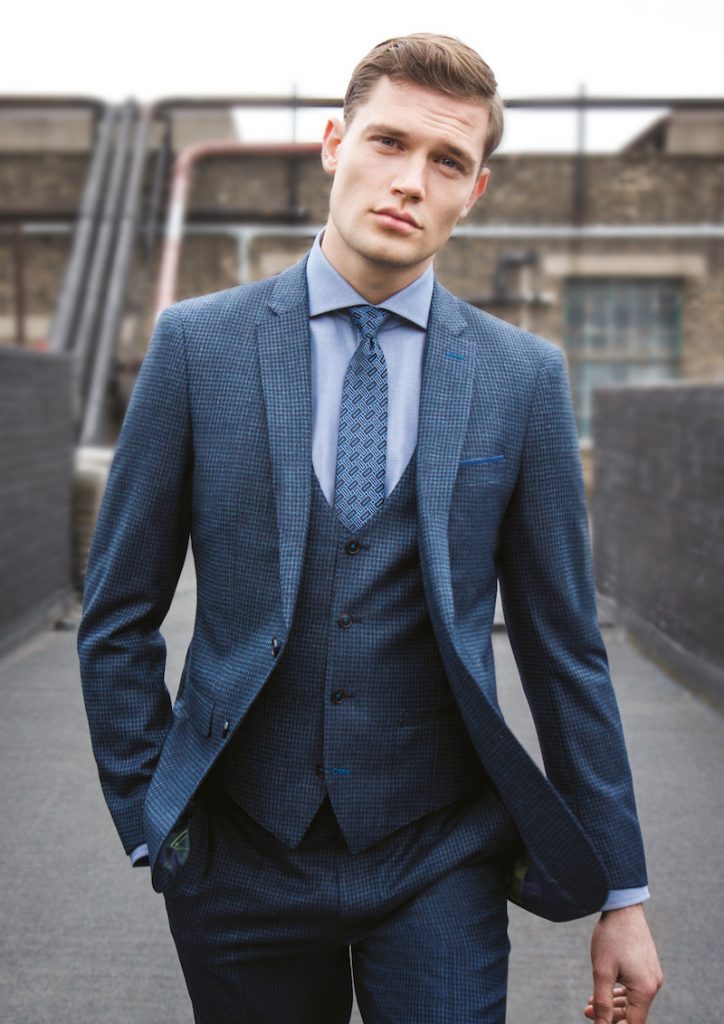 Checks Appeal
A classic plain suit will look timeless in your wedding photos but for grooms who want to make a style statement, a suit with a pattern is always top of the list. Checks are the suiting trend that has moved from passing fad to style perennial. Remus Uomo offers a variety of checks from bold, almost tartan-like patterns to subtle diffused Prince of Wales checks, and one of this season's biggest patterns – houndstooth (which is actually a disrupted or broken check design).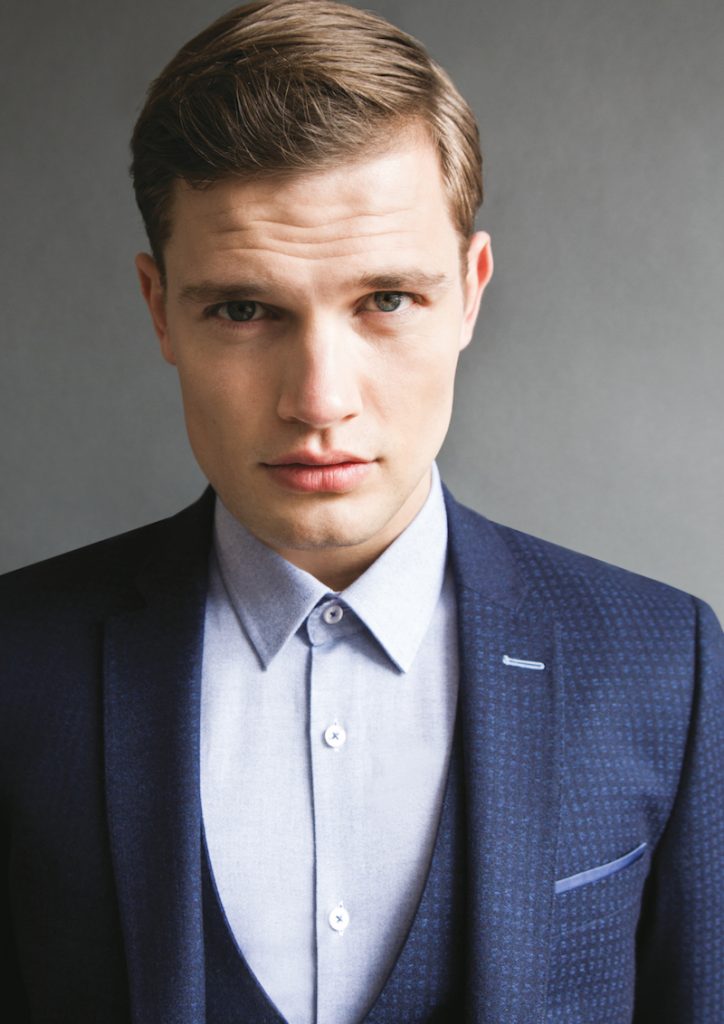 Detail Oriented
Brides with an eye for detail can tie their groomswear into the overall colour scheme of their wedding with the careful choice of ties and pocketsquares – giving a co-ordinated look which doesn't lose any of its manly charm.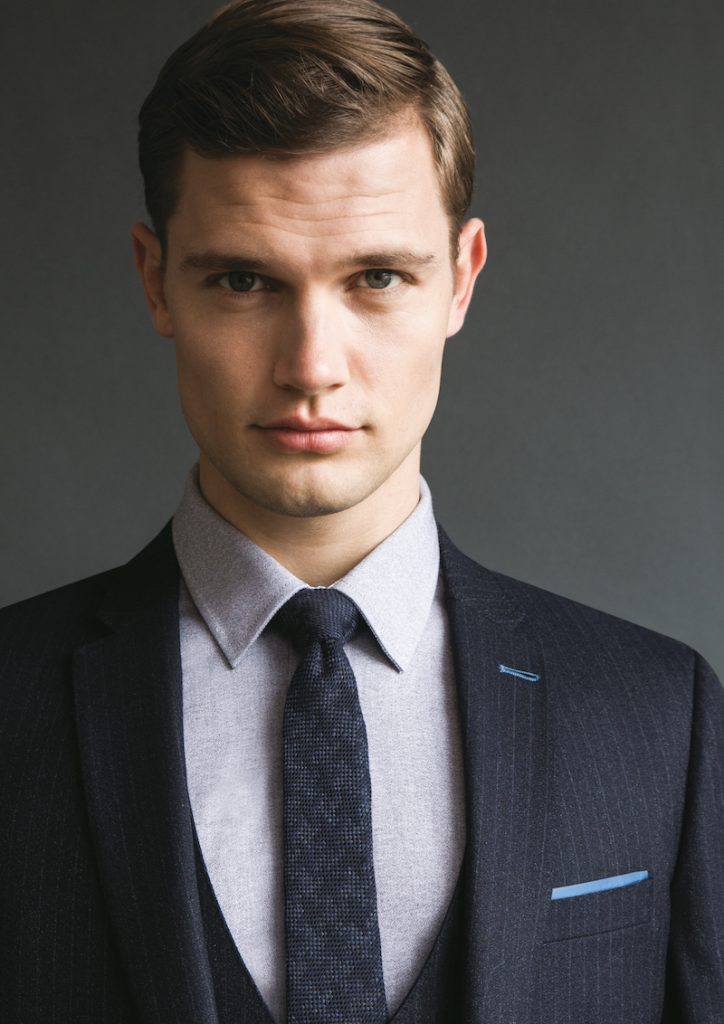 Whatever your wedding theme, dress code or colour scheme a good suit retailer should be able to guide you towards the right suit to ensure your prince will look as good as Harry on the big day.
Check out Remus Uomo in any of their stores in Belfast, Ballymena, Galway or Dublin, in their many stockists across the country or online at www.remusuomo.com and follow them on Instagram for more menswear style inspiration @remusuomo
Enter to win the £30,000 wedding at the Wedding Journal Show Belfast or the €35,000 wedding at the Wedding Journal Show Dublin and you could be marrying your prince dressed head-to-toe in groomswear from Remus Uomo.