Shake up your pre-wedding exercise regime with the following five fitness trends that everyone's talking about this year.


Clubbercise
We have never really considered the health benefits of hitting the dance floor after a few vinos on a Saturday night, but three friends who hate the gym and love to party did, and Clubbercise was invented. This workout hit headlines after Kim Kardashian and J-Lo were papped leaving Clubbercise class.
Participants dance to aerobics-based routines, with a soundtrack of nineties rave tunes and more recent dance anthems. Work out in a in a darkened room lit up with flashing disco lights. There's no need to bring a handbag to dance around, glow sticks are provided to guide your way.
Try it: At the Grain Store, Ballymaloe, Cork. Call +353 863 565 527 for information.
Circus school
Roll up, roll up those sleeves and get to grips with a circus workout; walk the tightrope, form a human pyramid, spin mid-air at high speed, or soar on rope swing.
Work your core while balancing on a rolling globe or rola bola; a flatboard that's placed on top of a cylinder. Say goodbye to bingo wings by whirling a diabolo into the air, and build up your upper body strength on the aerial trapeze.
This is a fun way to get fit and learn new skills – just don't run away with the circus and leave your groom jilted at the altar.
Try it: At Belfast Community Circus School, visit www.belfastcircus.org or email reception@belfastcircus.org for information.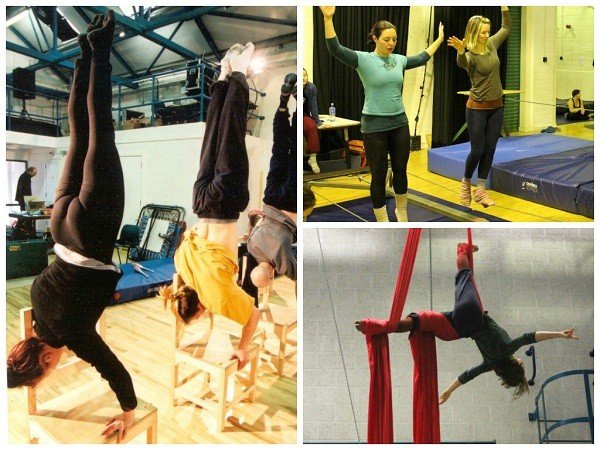 ZUU
The Ozzies have developed a new workout using high intensity primal movement patterns mixed with strength and endurance body weight exercises.
Squat, slither and scramble your way to fitness. Tone up those thighs with the deep 'Frog squat', strengthen arms with the 'Iguana' move incorporating push ups and press ups, and jump around like an gorilla for the 'Bear crawl'.
Try it: ZUU creator Nathan Helberb pAt the Shannon Swimming & Leisure Centre in Co. Clare, visit www.shannonleisurecentre.ie for more information.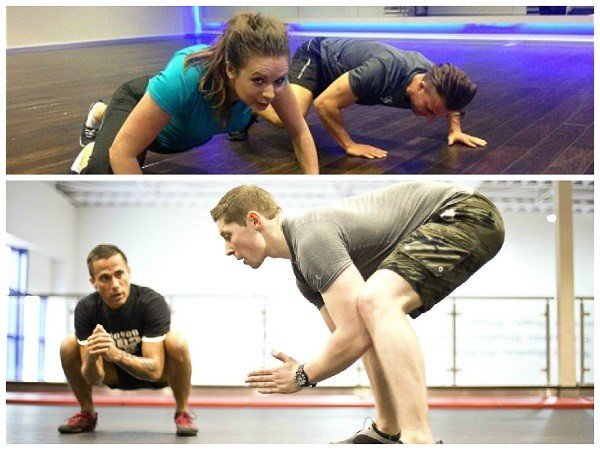 Punk rope
Body piercing is not required for punk rope, nonetheless it will cause you pain.
School yard skipping for adults will be a massive trend this year with participants reporting improvements in stamina, strength, coordination and agility. The workout combines boot-camp like workouts, fitness games and rope jumping, and burns calories fast (up to 600 per hour).
Try it: Punk rope is sweeping the States, had just made it to England, and hopefully will be here soon. Meanwhile pick up a skipping rope and buy the DVD or follow the routine online at www.punkrope.com for a budget workout with fast results.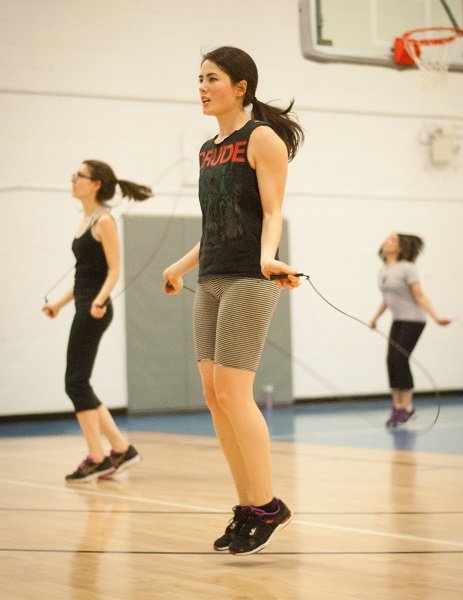 Hashing
Nothing illegal about this workout, hash refers to 'drinkers with a running problem'.
Hashing is a form of non-competitive cross country running that is followed up by drinking or socialising. The trail is laid by the 'hare' using non-permanent material such as chalk, flour or sawdust, runners or 'hounds' follow this train of clues through streets, side roads and car parks. It's commonly joined by people who would like to make new friends, or who prefer to run with other people.
We don't want to be party poopers here, but we have a sneaking suspicion that second aspect of hashing might just undo the benefits of the run.
Try it: With the Dublin Hash House Harriers, visit www.dublinhhh.com for information.
Featured Image- nycbar.org