Hi Guys,
Betty here, your WJS resident bride-to-be!
So first of all, WOW. Where do I even begin to tell you all about the fantastic weekend my girls, Gary and I all had at the Wedding Journal Show in Dublin! IT. WAS. AMAZING. We had a great fun-filled weekend, and certainly made the most of our time when it came to setting some wedding plans in stone, getting lots of inspiration and letting loose!
Last week, I wrote a blog about my plans and itinerary for attending the Wedding Journal Show in Dublin, where I decided to attended the show on both days. My girls (Taylor & Grace) and I decided to go VIP on the Saturday together for the ultimate girl's day out! We went along in our hen party gear to really get into the spirit of things, where I wore a beautiful fitted white dress, a 'bride-to-be' sash, a tiara and little veil! The girls rocked their 'bridesmaid' sashes, shot glass necklaces and cheeky devil-horn headbands! (Cliché I know, but all part of the fun!).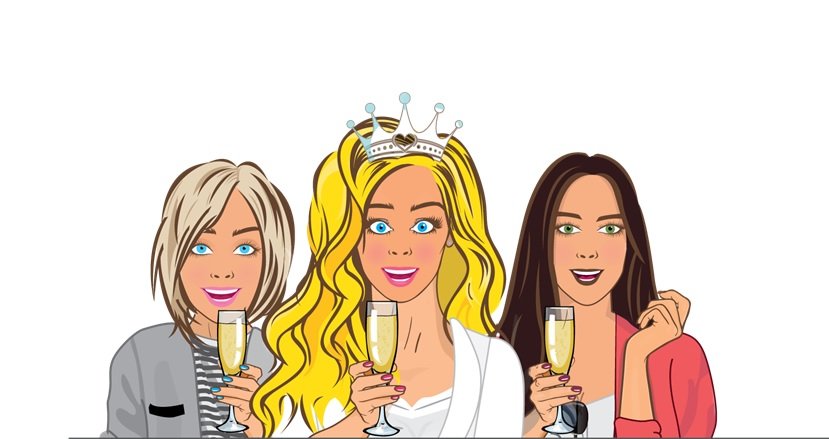 Upon arrival we decided to head straight to the VIP area to kick the day off in style! We got our complimentary glasses of champagne, some delicious cupcakes and we even got a little goodie bag with some of my favourite beauty essentials inside. We relaxed in the luxurious VIP lounge whilst mapping out our plan of action, and browsing through the Show Guide to figure out what stands to visit my favourite suppliers.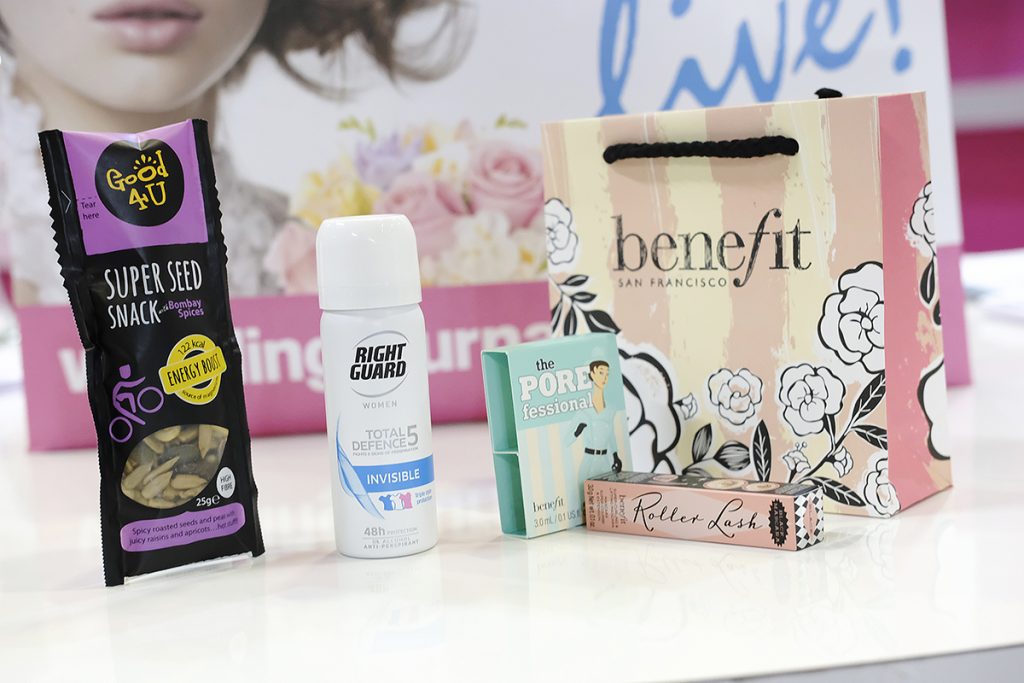 We spent the following two hours going around all of the suppliers, chatting to exhibitors and noting down the offers and deals that caught my eye (I can't make any decisions without my fiancé of course!). Walking around the hall seeing all the stands made-up gave me some great inspiration for the styling and decor for my wedding, there really were some breath-taking stands! And of course, being your typical girly-girl, I am always attracted to anything sparkly, vintage chic or floral!
After having a laugh posing in front of the selfie mirrors and sampling endless amounts of cake, we took to the fabulous catwalk show in the hope that it would inspire me for my bridal gown, and one thing's for sure, it didn't disappoint! We were treated to a hoard of dancing models who strutted their stuff in the latest bridal, groomswear and bridesmaids collections for 2018. And as we were VIP ticket holders, we had reserved seating on the front-row of the catwalk show, which made us feel like we stepped onto the catwalks at NYFW! What's more, having finally gotten the chance to see some stunning wedding dresses in person, I learnt that I am definitely drawn to a ball-gown style! It was then time to bring our fun-filled day to an end and retire home to discuss all that we had seen.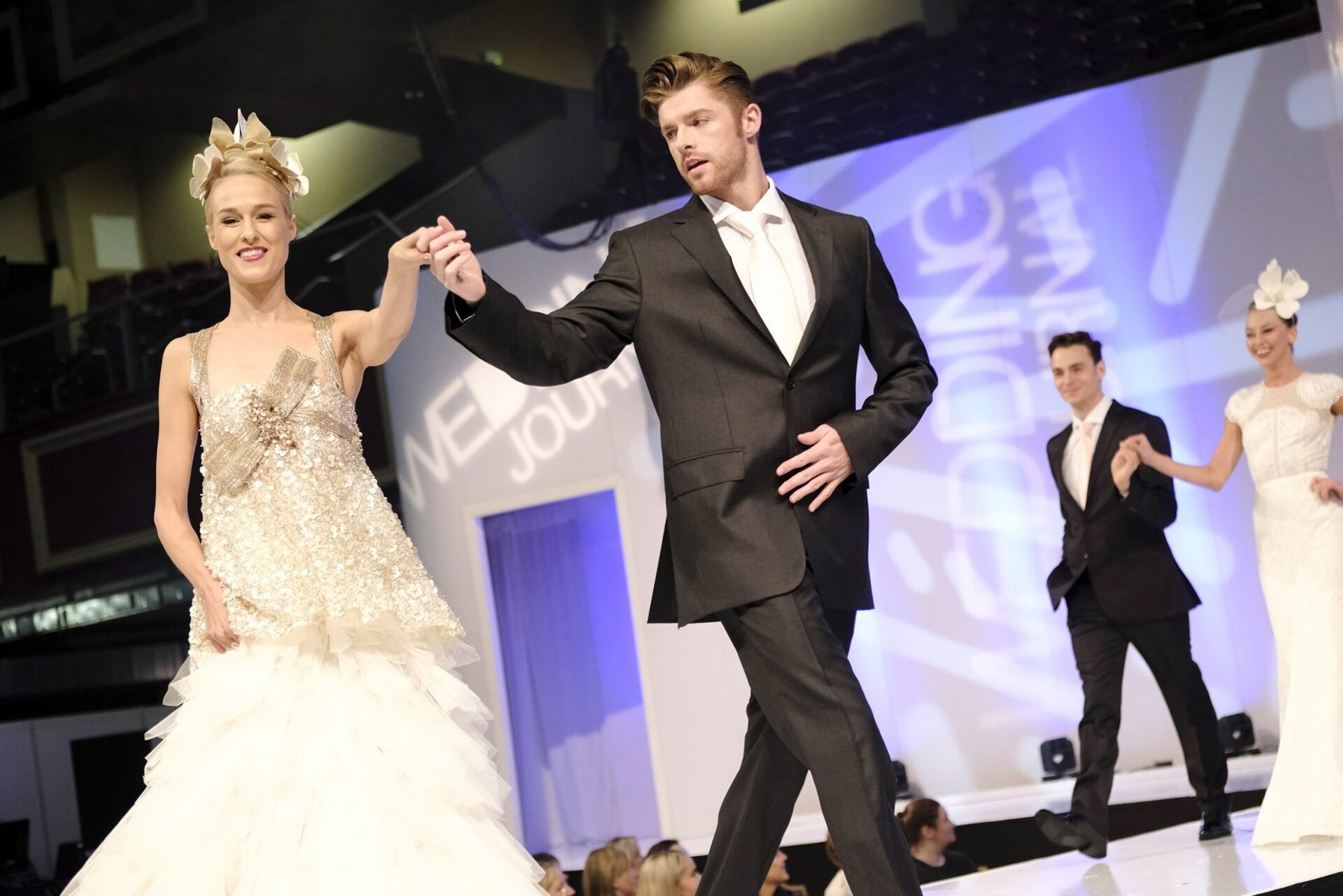 But all was not over yet! The following day, my fiancé Gary and I headed back to the show with fresh heads to avail of the exclusive and fantastic offers that some of my favourite exhibitors had on. I had done most of the hard work on the Saturday chatting to suppliers and seeing what's on offer, so it was such a lovely and relaxed experience heading back on the Sunday with Gary to learn a little more about the exhibitors and their services- most even remembered me from the day before! And low and behold, after a lovely morning we had decided on and booked not one, not two, but THREE aspects of our wedding!
First of all, we booked our flowers with Miss Daisy Flowers, their stand was BEAUTIFUL, it really caught my eye and they also had a fantastic offer on that meant we got a free flower wall worth €595 by booking at the show! We also booked our gift list with The Wedding Shop, and our photography with the lovely Laura and Benny photography.  Following the success of our day, we thought what better way to celebrate than to upgrade our tickets to VIP (for only £6!), where we kicked back, relaxed and sampled some sweet treats with a glass of fizz in hand- my kinda Sunday!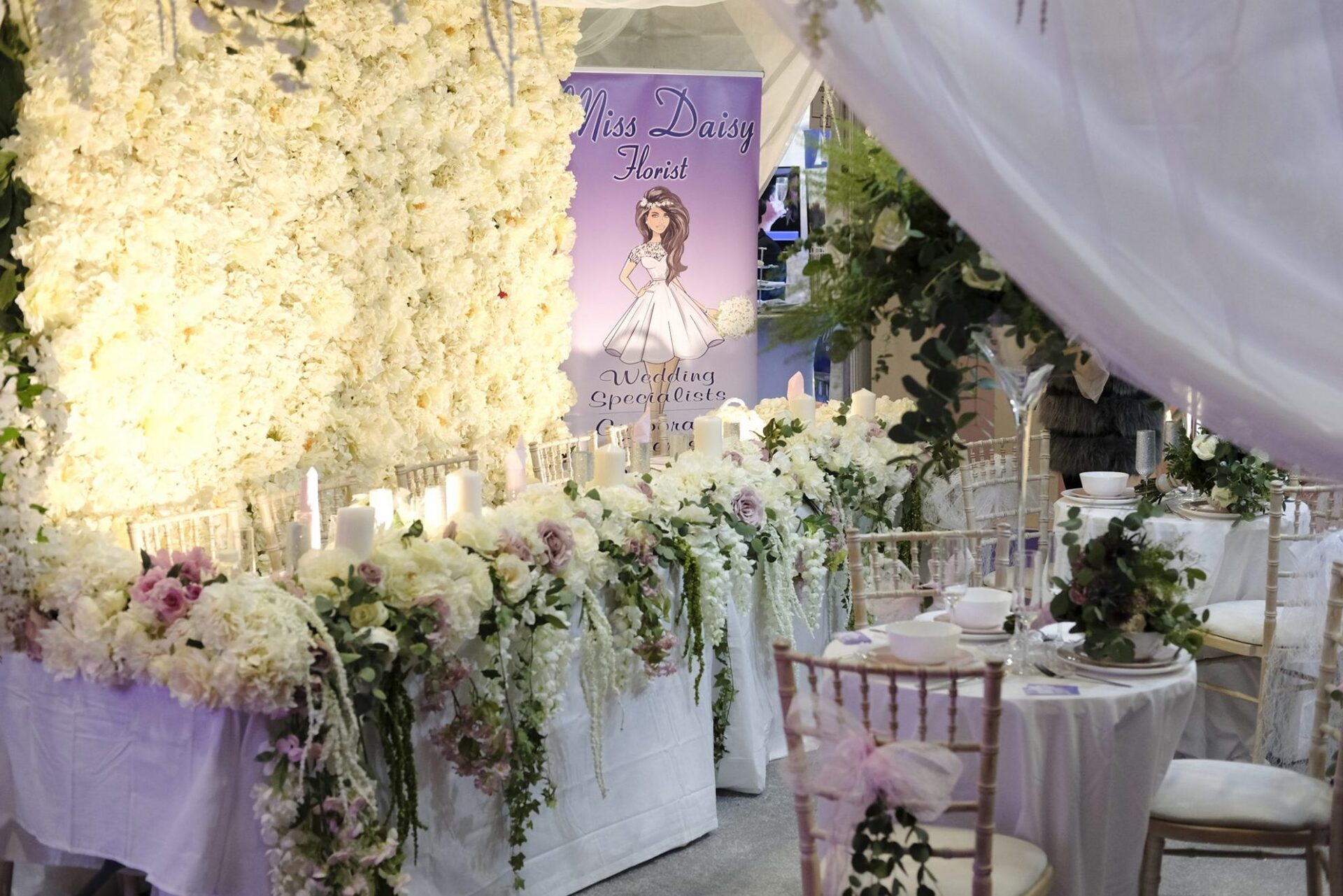 For all you brides and grooms-to-be this is one event you don't want to miss, it really is the ultimate wedding planning day out! I would highly recommend it to all newly engaged couples, whether you're just starting out on your wedding planning journey, or want to tie the event together with those last finishing details and touches.
I am also heading to the Belfast show THIS WEEKEND, here are all the details you need to know:

Where: Titanic Exhibition Centre, Belfast

Time: 12 Noon- 6pm

Tickets: £13 at the door (upgrade to VIP on the day for £6*)
If you spot me, don't be shy! Come over and take a snap with me and upload it to social media with the hashtag #WJSbride so we can see all your pics of the show! –  You may even get a sweet treat 😉
I look forward to seeing you all at the Belfast show!
Love, Betty x