Louis Walsh to host battle of wedding bands at Clanard Court Hotel
Top band manager and celebrity, Louis Walsh has been announced as special guest and judge at the Clanard Court's 'WedRock –  Battle of the Wedding Bands' competition to headline its 10th Anniversary Wedding Extravaganza.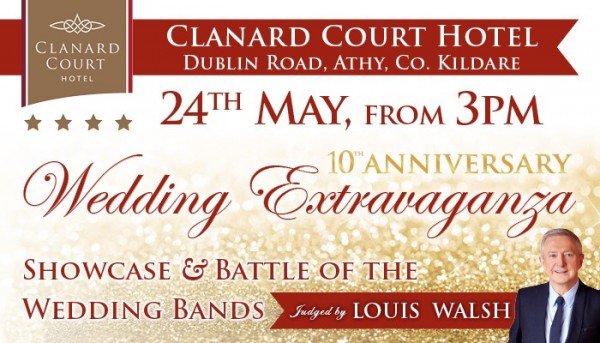 He started out with the show-bands 40 years ago, now on May 24th Louis Walsh will go back to his roots for one night only, trading show bands for wedding bands.  Louis will attend as celebrity judge at 'WedRock – Battle of the Wedding Bands'- part of a major wedding extravaganza in The Clanard Court Hotel, Athy.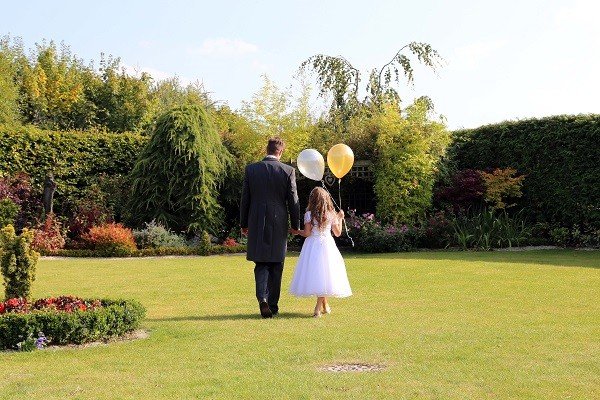 This extraordinary wedding event will showcase everything that the Clanard Court does so well and the hotel's expert wedding team will be primed and available for all consultations on the day, covering the three key elements to throwing an unforgettable wedding celebration: HOSPITALITY, FOOD & MUSIC… and this is where Louis comes in!
Five renowned wedding bands
 (Harlequin, Platinum, Manhattan, Hot Topic & Twisted Ninja) will go head-to-head to compete in 'WedRock – Battle of the Wedding Bands', judged by none other than Louis himself. The grand prize winner from an exclusive wedding competition with 98FM's Barry Dunne Show the week before, will then be able to claim their amazing prize of Louis's top wedding band winner to play at their very own 'Big Day' celebrations!
This event is open to all brides and grooms planning towards their all-important wedding venue and wedding band. Limited tickets are available for 'WedRock – Battle of the Wedding Bands' and will be issued via a ticket lottery through www.clanardcourt.ie,  as well as opportunities to win tickets through competitions being run by Clanard Court, 98FM, www.weddingsonline.ie and www.weddingdates.ie.
10th ANNIVERSARY WEDDING EXTRAVAGANZA at Clanard Court:
Sunday 24th May
WEDDING SHOWCASE 3pm-5pm
Refreshments & Light Entertainment 5pm-6.30pm
WEDROCK – BATTLE OF THE WEDDING BANDS with Louis Walsh 6.30pm-8.30pm
Special accommodation rates are also available from €75 on the night of Sunday 24th May.
TO PRE-REGISTER AND TO ENTER INTO THE WEDROCK TICKET LOTTERY, click here