You need to see these amazing photographs from what appears to be the wackiest wedding ever.
Charlie Gilmour, the adopted son of Pink Floyd guitarist David Gilmour, tied the knot with Janina Pedan in an eccentric wedding celebration which saw the newlywed couple jump into a lake naked.
As the guests watched on, the only item of clothing in sight is the flower crown worn by groom Charlie.
Both Charlie and Janina donned floral head garlands to say their vows with Janina also opting for a flowing, white veil.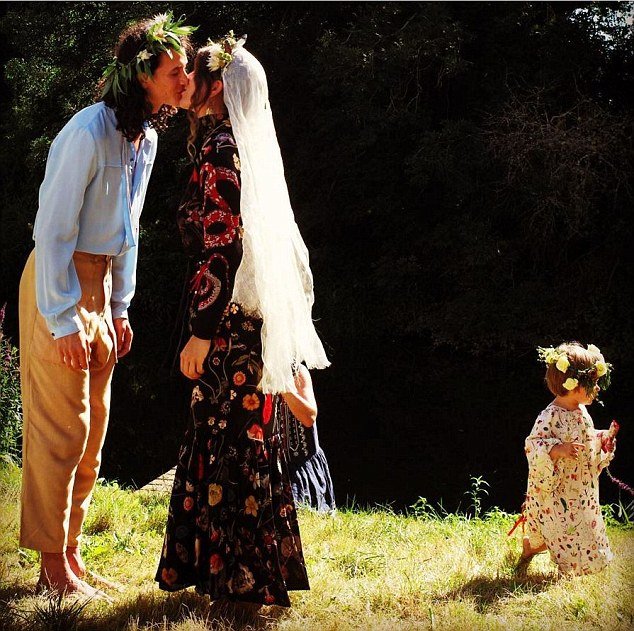 The bride wore a vintage inspired black wedding dress with a striking red and lemon floral print while the groom chose a casual open neck, baby blue shirt and tanned chinos. All members of the bridal party went barefooted.
Instead of the more traditional boutonniere, the entire bridal party carried a bouquet of flowers including the best man and groom.
Continuing to subvert gender stereotypes, a photograph the bride posted on Instagram shows the best man wearing a traditional full length white wedding gown which the bride refers to as the 'decoy bride'. 
We love to see a non-traditional wedding and while full frontal nudity might be a bit much for a lot of brides, this alternative wedding certainly looks like fun!
Featured image credit- Daily Mail