Unmissable Catwalk Shows
You won't want to miss our Bridal Catwalk Show! It really is a highlight and you'll love seeing all of the latest bridal collections come to life on the catwalk!
WJS SEPT18 from LCN on Vimeo.
View the 2019 Collections
The Wedding Journal Show is the first bridal show in Ireland where you will be able to see all of the new 2019 designer collections first hand. This is your chance to get ahead in the style stakes as you see the newest styles first hand on our catwalk.

Upgrade to VIP to avail of front row catwalk seats, where you can see up close and personal the latest wedding dress trends and styles from International designers such as Casablanca, Enzoani and Anny Lin.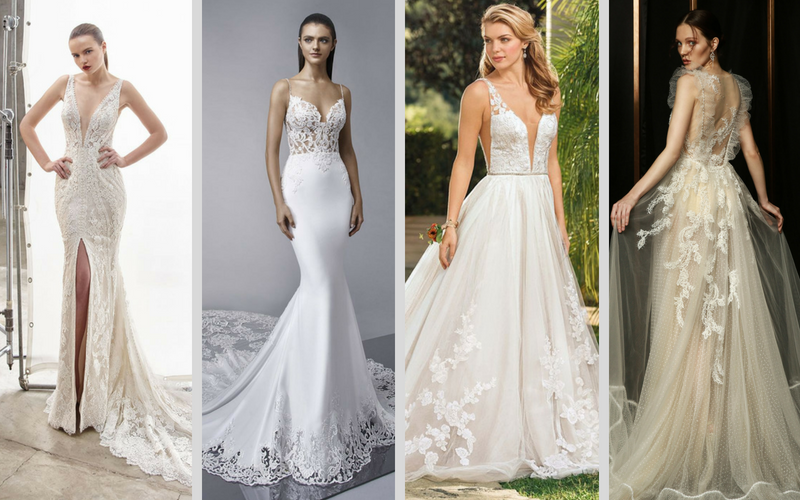 Find Your Dream Dress
Each scene is a dramatic extravaganza brought to you by the very best bridal shops, manufactures and local designers from across Ireland. Be prepared to be dazzled by the stunning array of gowns on show, from fishtail to midi, ballgowns to sheath, we have something to suit everyone's taste at the Wedding Journal Show.

Get Your Girl Squad Wedding Ready
Choosing a bridesmaid dress to please your entire bridal party is a tricky business, but you'll be spoilt for choice with the selection of styles on the stage. Visualise your ladies with the help of our bridesmaid scenes on the catwalk which aim to demonstrate how wearable the dresses really are.

It's Not Just About The Girls!
See our handsome male dancers strut their stuff as they show off some seriously suave wedding style from leading groomswear retailers.  With sharp cuts and magnificent tailoring, there's a look for any groom; from the laid back three-piece-suit to the more traditional attire.
Catwalk Schedule:
Dublin & Belfast
Saturday & Sunday: 12pm, 2pm & 4pm
Running Time: Approx. 30mins. We recommend taking your seat at least 10 minutes before the show starts.