Lazy Day Campervans
The Grand Getaway- Arrive in style on your wedding day with one of our fabulous, unique wedding transport ideas.
Whether you picture yourself as Bonnie and Clyde or the newest A-Team recruits, when it comes to driving off into the sunset, it's all about the wheels (or wings or even the balloon) you choose for your grand exit.
The traditional choice
Let's play a word game. I say 'wedding car' you say? Chances are you'll reply 'Limo'. The traditional form of wedding transport is elegant, regal and quite simply timeless. Newly wed couples have been canoodling in the backseat of wedding limousines since this form of automobile was invented and these stately cars are still incredibly popular.  Mercedes, Daimler, Bentley…limousines come in a range of models, colours and ages. Some are modern and new in their styling, others are classic and vintage – choose the style that best reflects your wedding theme.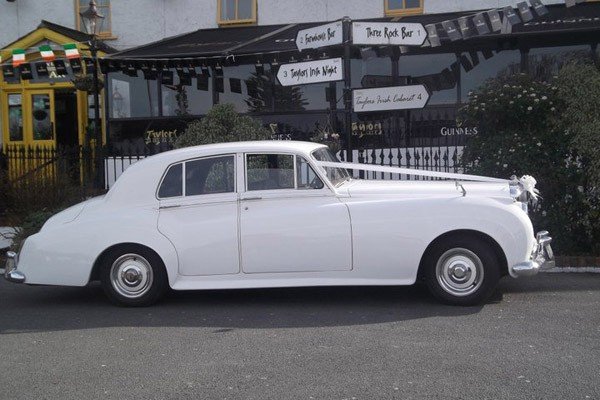 The vintage choice
Harking back to the days of the 'golden era' when gangsters were cool and prohibition reigned, the classic lines and vintage styling of the Royal Windsor, Bentley R type or Rolls Royce Silver Shadow are still guaranteed to turn heads today. If you're not concerned about authentic vintage there are lots of 'new' vintage cars available for hire that provide the look of an old automobile but the comfort and reliability of a modern luxury car.
Alternative wheels
Live the dream and drive away in a luxury sports car or a famous TV or movie car. Play James Bond in an Aston Martin; be a boy racer in a Ferrari or turn heads in a Lamborghini. How about Herbie the Love Bug Volkswagen, the Dukes of Hazzard General Lee (1969 Dodge Charger), the Bumblebee Chevrolet Camaro from Transformers or the A-Team Van? Do a simple Google search and you'll be amazed at the cool and quirky results that come up.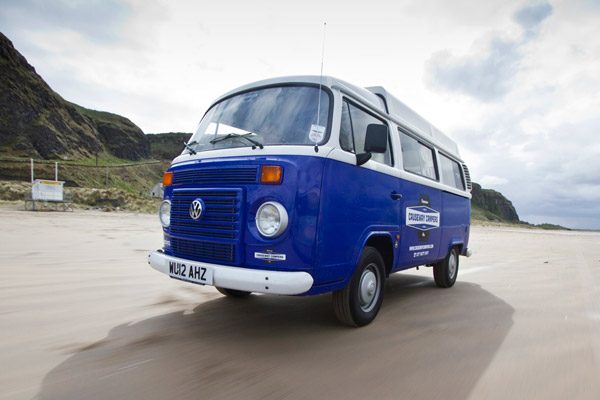 Your carriage awaits
A horse and carriage is one of the oldest forms of transport there is, and yet many brides still dream of being whisked away by carriage, a just like a Disney princess. The Fairytale Princess, Semi State Princess, Cinderella Town Coach…the names of these coaches says it all really!  Pulled by award winning horses and usually ornately decorated with flowers and ribbons, you won't go unnoticed in a carriage.   Open top and covered options are available, so consider the season and the unreliable Irish weather before booking!
Take to the skies
Providing you're not afraid of heights, what could be more romantic than traveling above the clouds and literally floating to your wedding reception in a hot air balloon? Balloon hire includes a driver and there strict rules and regulations in place as to where you can fly, so you'll need to check if your venue can accommodate one on the grounds. Hot air balloons also rely on good weather conditions, so it pays to have a Plan B in place in case of storms or heavy fog on the day.
Another way to take in the sights is via helicopter – many of the luxury hotels and estates have helicopter pads and you'll find a number of helicopter charter companies featured online that will be happy to schedule a trip to suit your needs.

Cruise control
If your hotel or venue is near a waterway – perhaps on a lake, river or canal – you may have the option of taking a boat.  Hire a water taxi, or charter a small private boat and cruise your way into married life.