For a live music act that caters to all your requests look no further than The Cellists
The Cellists are an elegant option of live music for your wedding and are a unique alternative to a string quartet. With repertoire including Classical, Folk, Film & TV, Rock, Pop and Jazz, they have an extensive music list built up through nearly a decade of performing at weddings and events.
While the warm tones of the cello add atmosphere to a wedding ceremony, The Cellists also provide music for the drinks reception and wedding breakfast, bringing a relaxed, intimate ambience to your wedding day.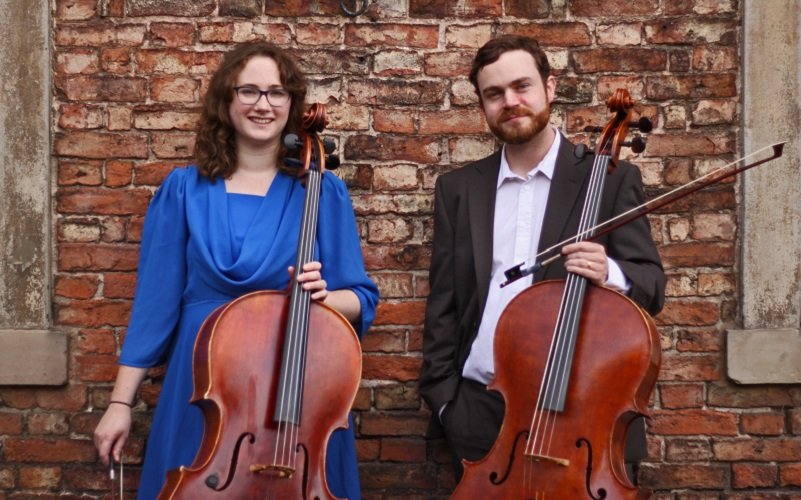 Don't feel that the cello is only relaxed and mellow, however! Some of their recent requests for weddings have included cello covers of hits by Metallica, Queen and Nirvana – why not surprise your guests with something a little more unusual! If there is a song you love that is not currently on their music list, The Cellists can have it arranged for them to perform. Requests can also be taken by eager guests on the day – the duo always carry their full repertoire with them to every event and are happy to oblige.
With packages ranging from ceremony to whole day, and with over 5 hours of music under their belt, The Cellists' music can compliment any part of your day. Having performed at many different civil, humanist and religious ceremonies, The Cellists can tailor the music to your requirements:
Do you need them to boost the hymns? No problem.
Want something reflective at a particular time during your ceremony or reception? They can do that too!
To find out more, visit their website: www.thecellists.co.uk. Alternatively, for regular updates on wedding fairs, concerts and video clips, visit them on Facebook: www.facebook.com/TheCellistsDuo
The Cellists would love to hear more about your event! Contact Andrew on: andrew@thecellists.co.uk to discuss your requirements.